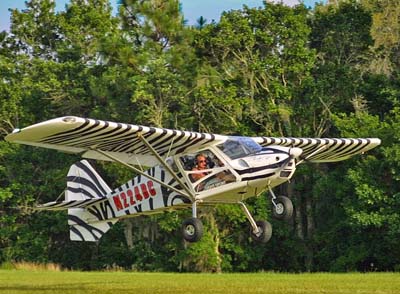 Let's move right to an important point. BushCat is most interesting aircraft with unique features of interest to many and you are much more likely to afford the South African airplane with its 2015 U.S. price of $65,000. That figure covers the Rotax 100-horsepower 912 engine; you can pay somewhat less with the 80-horsepower that is more than enough engine to give this light aircraft plenty of performance. You could also save more by assembling a kit version of this Special LSA.
However, now BushCat has another feather in its cap, so to say.
SkyReach engineers were able to raise weight from 1,245 to 1,320 pounds by strengthening components like wing strut brackets, then followed by an intense program of flight testing to include an entire regimen of spin testing (the latter representing much more work than many pilots may think). What does this do for BushCat beside bringing its numbers up to the max allowed in the LSA category?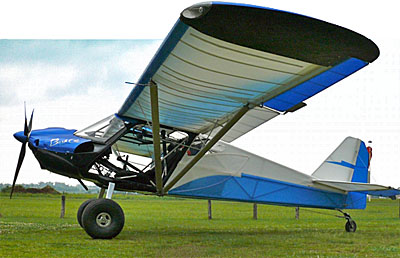 Quite significantly, BushCat's useful load now elevates to 617 pounds with 25 gallons of fuel. That means payload with full fuel is 465 pounds, which allows two 200-hundred pound occupants plus 65 pounds of cargo or other airborne gear. So, a very modest price — about what many expected eleven years ago when the SP/LSA rule was announced, all the more impressive as the time value of money has changed considerable in that period — and you get more utility for the dollars you spend. I'd call that win-win.
I find, as do many others I've asked, that BushCat is a handsome, rather gutsy looking light aircraft. Originally known by the name Cheetah, it has a distinctive cowling for a sharp look and is light and durable — empty weight is barely over 700 pounds — that helps assure robust performance. BushCat is flown with a control stick mounted between both occupants, forward of the central arm rest. As SkyReach notes, "This configuration allows the pilot to keep his or her hand on the stick at all times, freeing the other hand for the throttle and panel mounted instruments." Using a single joystick keeps control system complexity to a minimum and allows easier cockpit entry and exit.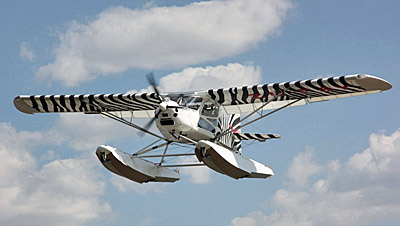 A couple years ago, one of the bigger changes SkyReach engineers made to BushCat was a move from a more complicated braced undercarriage to a sprung undercarriage. The new design uses a slab-style aluminum spring gear that SkyReach says provides a more accommodating load dampening resulting in softer off-airport landings. This airplane does duty in South Africa fighting animal poaching and can handle rough-field operation. It also features removable doors, which may work well for the anti-poaching task but also appeals to those of use that like open cockpit on warm summer days.
BushCat is a sturdy airplane boasting a +6, –4 G rating. It's construction looks simple with a tube-and-gusset arrangement but such designs have proven themselves over literally decades of safe operation. Wing and fuselage use a trilaminate composite fabric covering that requires no paint, saving both effort and weight. Trilam is commonly used in the sailing industry for yacht sails and by hang glider producers. It is an incredibly strong material and has proved itself against the elements; sailboats spend a lot of time exposed to sun and salt water, both tough environmental taskmasters.
Represented in the USA by AeroSport LLC, the Wisconsin outfit has an enlarged base of operations based at the Galt, Illinois airport (identifier 10C) where the Knolls operate a flight school, maintenance shop, and a build center in addition to their SLSA showroom. BushCat is available in tri-gear, taildragger and an amphibious model can handle the allowed gross weight of 1,430 pounds. No straight floats are offered but most pilots prefer amphibious. Kits are also available both as Experimental Amateur Built or as faster-to-fly ELSA. SkyReach director Michael Gill reported at Sun 'n Fun 2015 that 160 aircraft are flying worldwide, 18 of which are in the U.S. with several kits underway.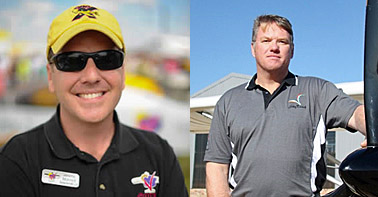 In closing this piece, I want to pay tribute to two light aviation kit builders. In the USA, the loss of Jeremy Monnett stunned many as he and assembly mechanic Mike Clark were killed June 2nd in an aircraft accident near the company's headquarters in Oshkosh, Wisconsin. Jeremy successfully lead the Sonex company in recent years and used a degree in mechanical engineering to create a design of his own, the single-seat, folding-wing Onex ("One-Ex") introduced in 2011.
BushCat importer Daniela Knoll also reported some sad news from the SkyReach factory in South Africa. "Walter de Lange, General Manager of SkyReach, died last week in a weight-shift trike accident. We are all shocked by the news since Walter was a very experienced trike pilot and airfield safety officer," wrote Daniela. "A great man will indeed be missed."
I offer my sincerest condolences to the families of each man and thank both for their significant contributions to light aviation. I thought very highly of Jeremy and will miss his broad, warm smile. I did not know Walter well, but did interview him at Oshkosh in 2013.