This Just In!
Follow the Sling TSi LIVE tomorrow, Sunday March 31st, 2019, as the new model flies this route: KTOA – KLAL (Coast to Coast) • Torrance, California to Lakeland, Florida, a distance of 1,900 nautical miles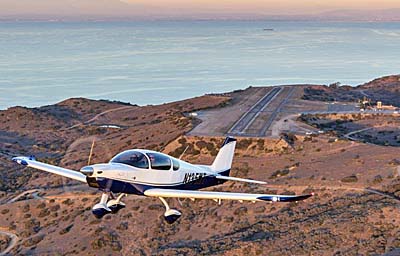 Intended Departure: Sunday at 4 AM Pacific • Landing Florida before 7 PM Eastern in a flight forecast to take "under 12 hours" at a predicted speed of 160 knots (184 mph), at altitude.
You can track the flight on FlightRadar24.
Why would the boys from The Airplane Factory USA make such a long flight non-stop? Their purpose is "to demonstrate the altitude, true airspeed, and endurance/economy of the Sling TSi." They call out a normal cruise will be at 155 KTAS at 9,500 feet burning eight gallons an hour using the Rotax 915iS. The turbocharged FADEC engine will allow the airplane to climb as high as 20,000 feet.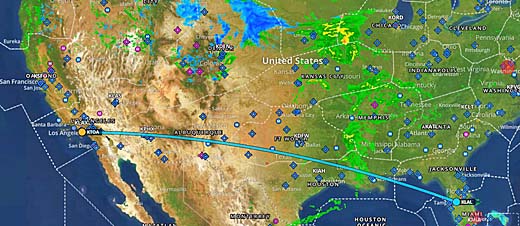 Sling TSi has standard tanks of 45 gallons capacity or optional long-range wing tip tanks that add an additional 22 gallons plus an internal portable tanks of 20 gallons for a grand total of 87 gallons on board.
Visit The Airplane Factory USA at Sun 'n Fun and see Sling TSi — you can also arrange a demo flight — at their Sun 'n Fun exhibit spaces N-082 and N-089.
Until you can see it in all its aluminum glory, here is a short video to whet your appetite. Also, added since this post went live is a longer-length review of Sling TSi. Click this link to read the report in General Aviation News.