Recently, a couple major benchmarks were reached by some of our important brand names. These notable achievements deserve mention given their relationship to the LSA and light aircraft sector that this website serves. One is an airframe builder and the other is a avionics giant.
Van's Aircraft's Immensely Popular RV-Series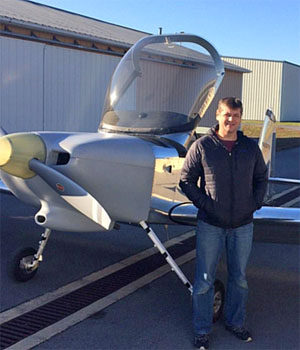 According to a recent report in General Aviation News, "[When] David Porter took his first flight in his RV-7 on Nov. 24, 2017, he probably didn't know he was making history. The Martinsburg, West Virginia pilot's kit-built airplane became the official 10,000th Van's RV-series aircraft."
Van's labeled David's first flight as "official" because more than 10,000 RV-series kit aircraft are definitely known to be flying, but the company recognizes it may not know about all of them.
President of his local EAA Chapter (# 1071), David spent three and a half years building his RV-7 from a standard kit. It was the first airplane he has built. His airplane was RV-7 #1,662 to fly, according to the Oregon company.
Dick van Grunsven's Van's Aircraft began selling RV-3 plans back in 1973. From this modest start the company now calculates that over the last 44 years a new RV has taken to the air every 1.6 days on average. Now, that is one impressive achievement, I believe.
"No one is exactly sure when the 1,000th RV flew — our best guess is around early 1994," company officials said in a prepared release. "The 2,000 mark was passed in November 1998, 19 years ago. The increase from 9,000 flying RVs to 10,000 took just 33 months or under 1,000 days."
Therefore, "About one new RV airplane leaves the ground each day, with 360 taking to the skies already in 2017." Great job, Team Van's!
Garmin's One Millionth
"We're celebrating the delivery of our one-millionth certified avionics product from our manufacturing facility in Olathe, Kansas," announced the popular avionics producer. This large number does not include the huge number of sports or auto products and more made by Garmin over its three decade history.
The milestone product was a GTX 3000 DI-260B compliant Mode S Extended Squitter (ES) transponder, which enables ADS-B Out transmissions, a timely offering given the last two years of push to fit GA aircraft with ADS-B Out before the 2020 FAA deadline.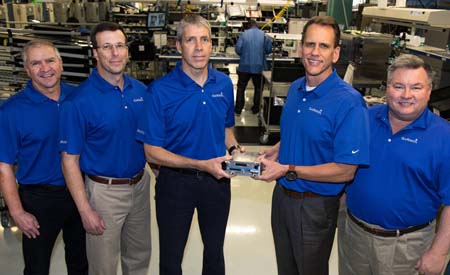 "Since our inception over 28 years ago, Garmin has been committed to providing superior products that are known for their innovation, reliability and intuitive design," said Phil Straub, Garmin executive vice president, managing director of aviation. "This milestone is a testament to our long-established commitment to making significant investments in research and development, as well as the hard work and dedication of thousands of passionate Garmin team members that I have the pleasure of working with every day."
"As we celebrate this exciting accomplishment, I am very proud of how our teams have managed such significant growth, while maintaining the culture of our company as our founders set forth," said Carl Wolf, vice president of aviation marketing and sales. "The breadth and depth of our certified aviation product line has expanded greatly over the years, allowing us to develop new markets for Garmin. This incredible milestone doesn't even include the hundreds of thousands of portable and other non-certified products that our customers use every day. On behalf of Garmin, I wish to express my utmost gratitude to our loyal customers, our dealers and the aircraft manufacturers all around the globe, who have helped us to accomplish such a tremendous achievement in Garmin's history."
Established by co-founders Gary Burrell and Dr. Min Kao — Gar' and Min, hence the company name — in 1989 in Lenexa, Kansas, Garmin was founded with its core roots in aviation.
Today, the central U.S. corporation has evolved into five business segments with more than 11,000 employees around the globe.
"From a single product," said Garmin, "the evolution of our avionics solutions has grown to serve multiple segments within the aviation industry, including general aviation, business aviation, helicopter, experimental amateur-built (EAB), defense and air transport."
I'm sure Garmin meant to include LSA in that roster but many recent product releases by the company show it is pursuing the high end avionics market aggressively. In the LSA space the G3X Touch and Garmin 796 are the most popular devices with many supporting items benefitting the Garmin ecosystem of avionics.
Congratulations to both Van's Aircraft and Garmin. We are lucky both company are involved in the kind aviation enjoyed by sport and recreational pilots.
To close, I thought I'd again reference my friends from General Aviation News to show you their recently-offered map of where their readers are located. I submit to this Washington-state-based publication every month and know they provide a journal read enthusiastically by tens of thousands of pilots.
As proof of their success at transitioning from only newsprint to electronic communication, GA News can boast the largest Facebook following (around 350,000!) of any aviation publication or organization. Great job publisher Ben Sclair and team mates!
Subscribe to GA News and you can also receive their free The Pulse of Aviation e-newsletter.