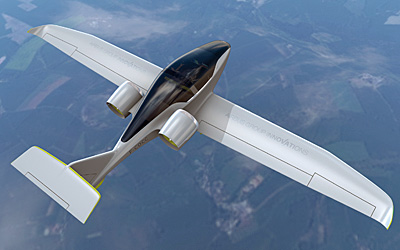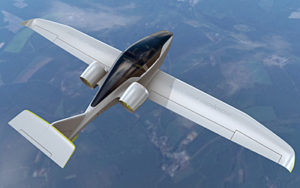 Are you interested in light aircraft? "Check." Interested in cool looking flying machines? "Check." Enjoy following the latest trends in flying? "Check." Interested in autonomous (pilotless) flying? "Umm… Not sure?" Interested in an Autonomous Airbus Air Taxi? "Hmm… no, not really?" Interesting in getting your Eight-Engine Rating? "Ah, No!" However you answered and whatever you think, the world of aviation appears to be changing.
When a company like airliner giant Airbus goes after media coverage with its E-Fan and ups the ante with Vahana, some may begin to feel the ground move under their feet like a California earthquake. Imagine a fleet of pilotless vehicles ready to swoop in to pick up passengers and deliver them to doctor appointments or a visit to grandma's house. Aviation appears to be headed in some very new directions.
On ByDanJohnson.com, I have followed other flying car or drone developments. See this article or here's another for a couple examples.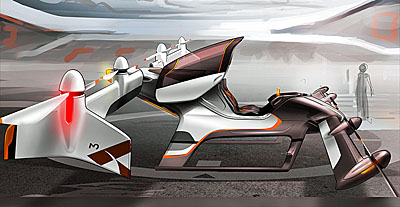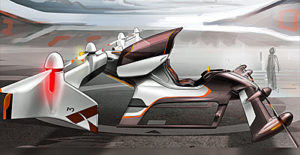 Recently, Airbus quietly removed the shroud of secrecy on an ambitious project called Vahana. From a division based in Silicon Valley, Vahana is the work of A3 ("A-cubed"), an Airbus entity for advanced projects.
A pilotless passenger aircraft, Vahana is intended to take off and land vertically from helicopter skids instead of wheels incorporating two sets of tilting wings, each with four electric motors. Vahana holds a single passenger under an aft-swinging canopy.
The business case for Vahana includes worthy points: Battery safety and energy density is advancing; low-cost, reliable avionics are available, borrowing from decades of work done for unmanned aerial vehicles; obstacle detection and avoidance algorithms are increasingly sophisticated; Airbus suggests automated composite manufacturing and assembly show that small, lightweight vehicles can be produced at high volumes and significantly lower costs than traditional aerospace methods have previously allowed.
Rodin Lyasoff, CEO of A-cubed wrote, "Our aircraft will follow predetermined flight paths, with only minor deviations if obstacle avoidance is needed. We believe this mode of operation will be compatible with future airspace management systems and will allow more aircraft to share the sky. Full automation also enables us to make our aircraft as small and light as possible, and will significantly reduce manufacturing costs."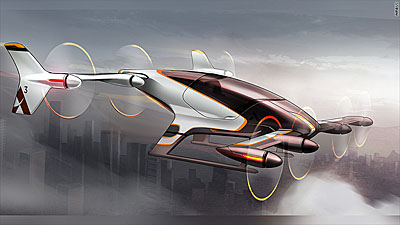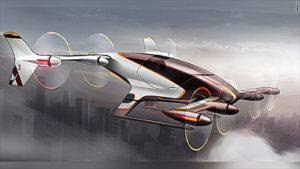 Lyasoff said A-cubed has assembled experts in aircraft design and manufacturing, electric propulsion, vehicle autonomy, and aircraft certification. He reported significant progress and expects a full-size prototype to fly by the end of 2017. A3 has completed vehicle design and developed and acquired several critical subsystems. They will outsource to external partners construction of the first airframe.
While smaller, nimble groups are also pursuing the air taxi and autonomous flying ideas, Airbus can deploy one huge advantage that most (but not all) other aircraft developers lack: access to funds. Airbus reportedly invested an initial $150 million to future projects including Vahana.
Despite being part of a giant and very competitive company, A-cubed appears unusually generous about their effort. Lyasoff wrote, "We will also release many of our internal tools and flight code under an open source license. We believe that this degree of openness will push the industry as a whole forward, and we hope that others will follow our example."
Flying taxis without pilots will face public acceptance challenges. A-cubed refers to "sense and avoid" technology to prevent midair collisions and redundant motors so the loss of one is not catastrophic. In a worst case scenario, a ballistic parachute would deploy.
If A3 flies a full-size prototype by the end of 2017 Lyasoff believes the Airbus entity can come to market by 2020. Given Airbus's worldwide brand, Vahana must be taken seriously.
Get ready for a brave new airborne future unfolding at light speed!