At Midwest LSA Expo on Day Two, I gave my first Mosaic talk to a SRO room. The video turned out well so following some editing on the Q&A session that followed, I pledge to get this up next week.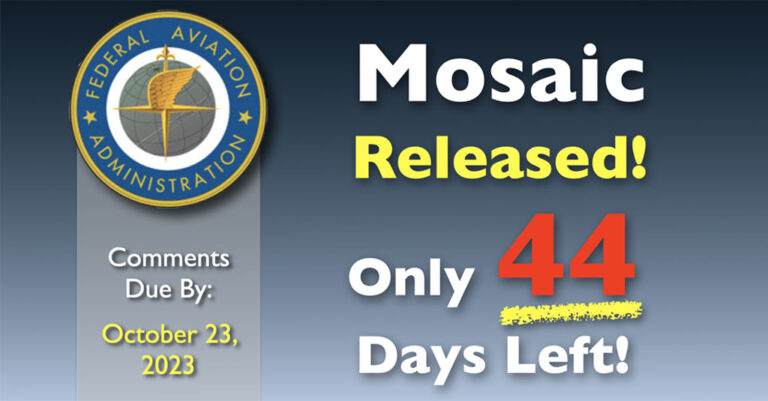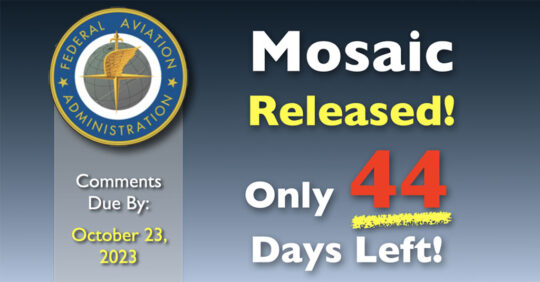 My presentation was a distillation of 318 original pages into a 45-minute presentation. Some described it as "drinking out of a fire hose."
The Q&A added another 30 minutes. Pilots in the audience helped me better understand this Mosaic monster. I hoped that would happen and I'm pleased it did.


After going through the entire document twice and multiple times for some portions, more is yet to be discovered (though I'm getting weary of studying it.)
Beyond Mosaic
After a vigorous discussion about FAA's new rule, I was keen to get outside among the airplanes that I enjoy. In particular, I wanted to have a closer look at Direct Fly's Alto NG. This is not an entirely new airplane to Americans — we've seen Alto 100 — but the brand suffered from ineffective representation and was in danger of fading from the scene in the USA.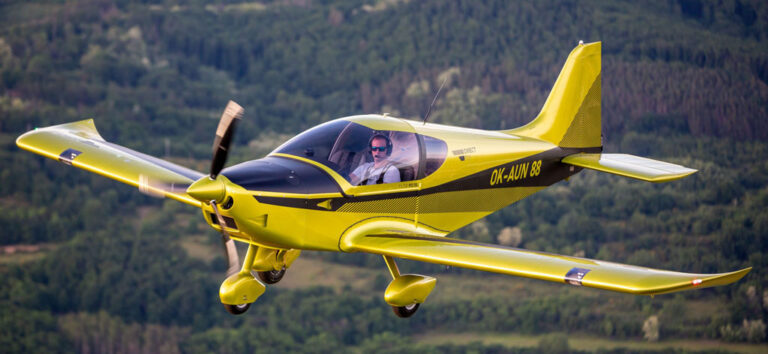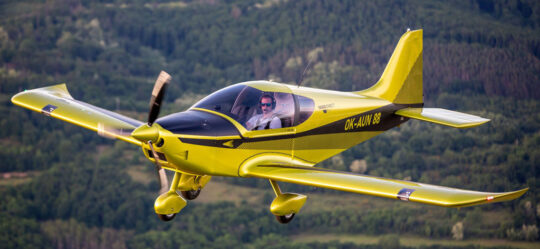 In swooped Ken McConnaughhay from Searcy, Arkansas, on the same airfield as longtime Aeroprakt importer Dennis Long. Dennis has been assisting Ken as he takes over importing, sales, and service of Alto NGs.
Ken is a multi-talented pilot who has done crop dusting for many years and flies a King Air 350 as a corporate pilot. He admits that the light weight of Alto NG was a learning experience but he is very impressed with the machine.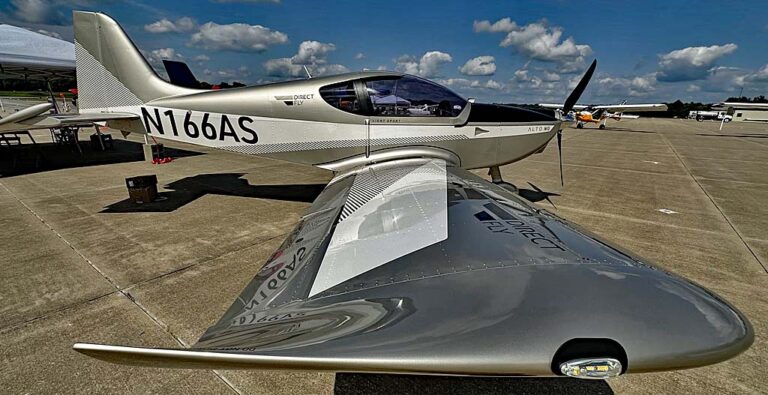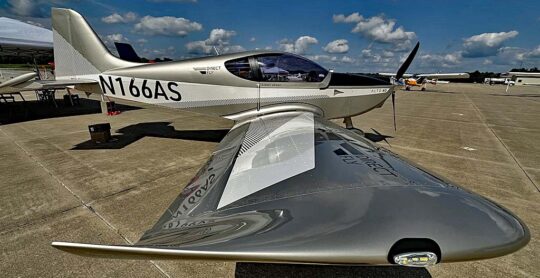 My headline implies that Alto NG is not expensive. That's one of those loaded phrases rather like "affordable." So let's state right up front that as equipped as seen in the pictures accompanying this article, Alto NG sells for $147,500.
Finding that price "affordable" is a subjective evaluation. You buy what you can afford, of course. Yet an aircraft that looks this way and costs $147,500 in 2023 could be compared to perhaps $120,000 only a few years ago. You know everything cost you more today than it did say in 2018. Airplanes are no different. Producers have been tossed around by inflation, supply chain challenges, shortages of materials and labor, war, increasing regulation, along with many other expenses that are troubling all kinds of businesses.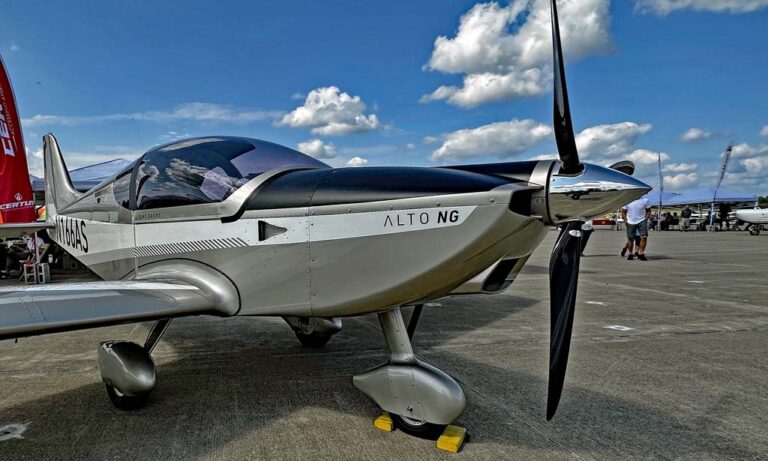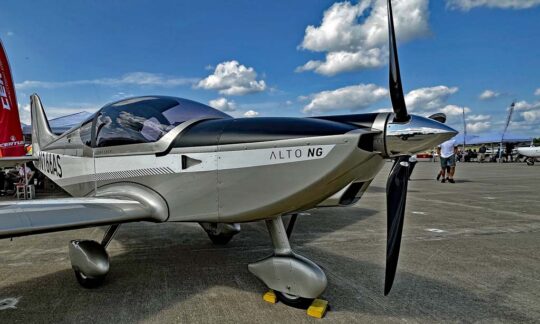 That explanation may not help you afford Alto NG but $147,500 for a handsome, well-equipped aircraft with a large Dynon SkyView, Dynon radios, ADSB in and out, and Dynon autopilot is fairly priced in today's market. Alto NG comes standard with the Rotax 912 ULS, and a three-blade Kiev ground-adjustable composite prop.
The interior was color matched by Direct Fly to coordinate with the beautiful exterior paint scheme. Clearly, Direct Fly is accomplished at painting and other finish work. The closer you look at this airplane the more you notice the details.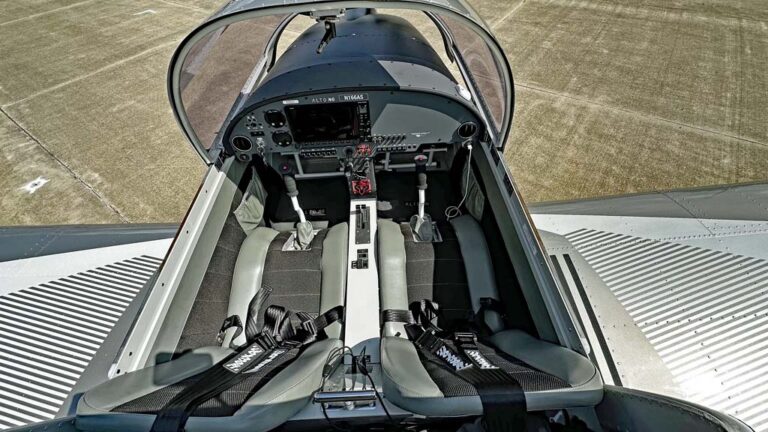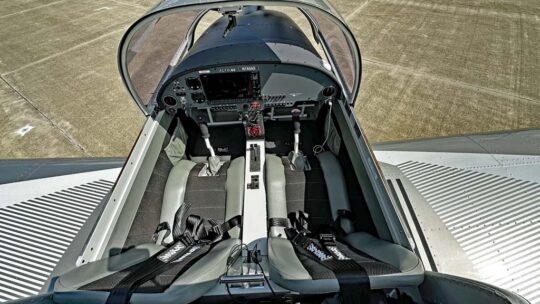 When I asked Ken to describe some of the performance criteria of the airplane, he summarized, "It's not the fastest airplane in the LSA fleet but neither is it the slowest." He related that he commonly flies at altitudes of around 7-8,000 feet and at that altitude he will see 108 knot cruise from his power setting of 5000 RPM, where he reported burning about 6 gallons per hour. Dennis Long advised Ken that operating at 4700 or 4800 RPM brings burn rates closer to 4 gallons per hour.
"The advantages of Alto lie in its simple and comfortable piloting, which is guaranteed by the design of the wing" Direct Fly said. "The rectangular wing plan and the profile with a blunt leading edge provide predictable stall characteristics and behavior."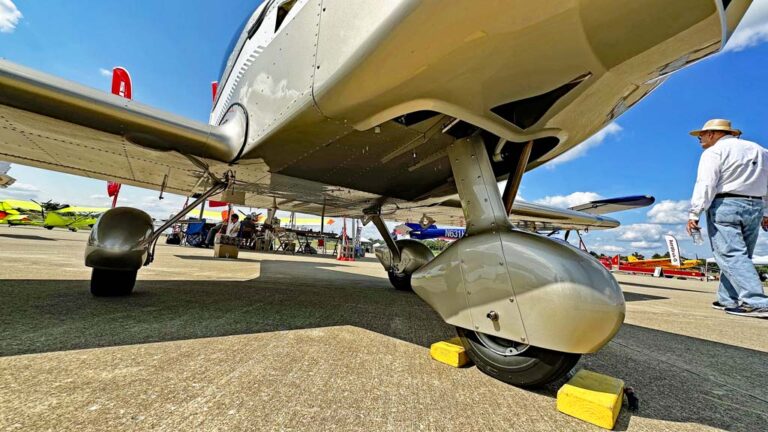 "It's suitable for a beginner pilot, because of its gentle flight qualities," Ken added. "However, I'm proof that it's also satisfying to an experienced corporate pilot."
With good looks and a beautiful finish, benign and satisfying flight characteristics, and what must be described as a fair price tag in 2023, I suspect we will see more Direct Fly Alto NGs in the future.
Why wait two years for a Mosaic aircraft of your dreams (which will probably come at a significantly higher price), when you can have this beauty today? If you'd been at Midwest LSA Expo, you could've bought this handsome airplane and flown it home.
TECHNICAL SPECIFICATIONS:
Direct Fly Alto NG
all information supplied by the manufacturer
Length — 21 feet
Height — 7.4 feet
Wingspan — 26.9 feet
Wing area — 114 square feet
Cockpit width — 43.3 inches
Fuel tank capacity — 24.3 gallons
Powerplant — Rotax 912ULS
Take-off distance over a 50 foot obstacle — 1,345 feet
Landing distance over a 50 foot obstacle — 968 feet
Empty weight — 705 pounds
Maximum takeoff weight — 1,320 pounds
Never Exceed Speed — 140 knots
Cruising speed— 97 knots (Ken commonly achieves 108 knots at 5000 RPM)
Stalling speed, landing configuration — 41 knots
Stalling speed, clean configuration — 47 knots
Load factor — +4 / -2
Maximum Climb Speed — 1,000 feet per minute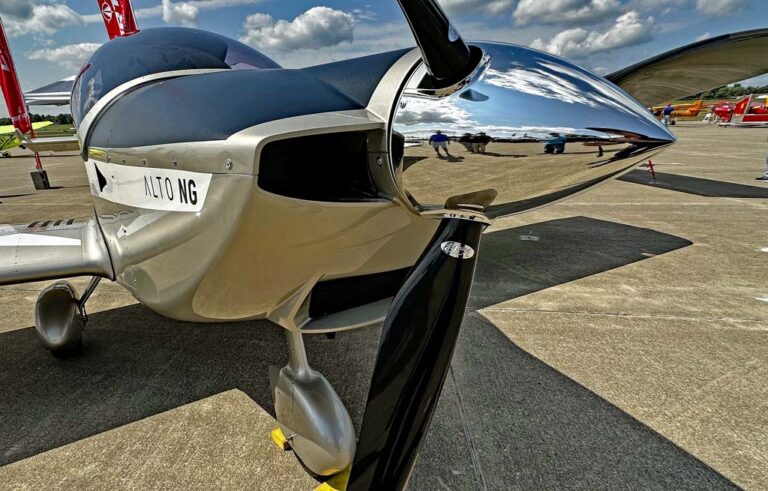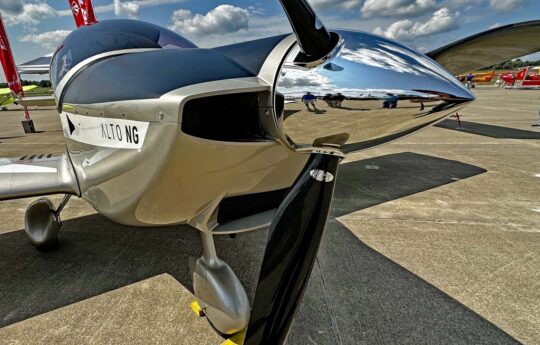 ARTICLE LINKS: