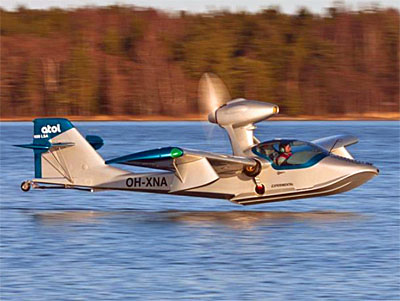 "Coming to America" is a common refrain from light aircraft producers in some countries. Why? The obvious reason is that most designers perceive a huge market in the USA. Another is that shipping from the USA to other countries proves easier than shipping from their home countries. Other reasons also exist but those two are enough to decide in favor of the move.
One builder of a LSA seaplane is Atol Avion, based in Finland. They have been moving steadily toward approval, production, and sale of their Atol amphibian.
Anssi Rekula, co-founder of Avion and the director of sales said, "We have a lot of news and it's centered on delivery of production airplanes. He enumerated:
We have received new investment to support our European certification, which is expected by the end of 2017.
We have established our North American operation in Brunswick, Maine.
We are scheduling customer demo flights in Finland as soon as the crew is back from Oshkosh 2017 where customers can see and fly the all-new cockpit design (images), and,
We have received our first order from Australia …so all is good and very positive.
Refreshed Design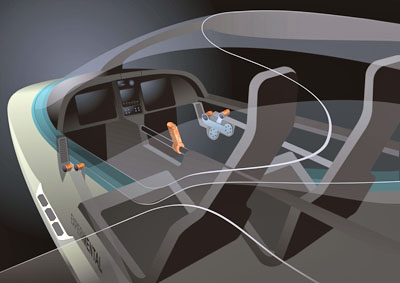 "Atol's cockpit is totally newly designed and looks great," added Anssi. The long established tradition in aviation (and most industries) of adapting the good ideas of other designers shows in Atol's new MVP-like approach.
Anssi explained, "Atol's new articulating canopy retracts up and back, getting out of the way, allowing pilot and passenger to stand upright and access the cockpit from the front if desired, which makes docking and beaching easy. Our avionics retract with the canopy allowing them to be out of harm's way, avoiding water spray. The seats are removable so when operating solo you can load up with gear to take advantage of our industry leading 600 pound useful load. Carbon fiber is accented with beautifully finished wood trim providing the feel of a classic automobile… it truly is striking."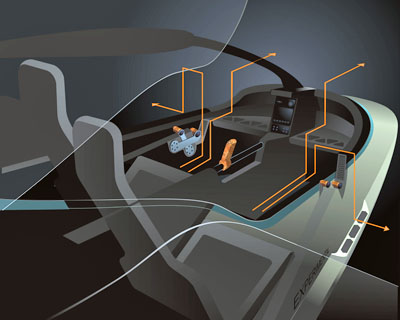 Among LSA seaplanes a 600 pound useful load is also striking. Anssi explains how they achieve that, "The outer layer of our hull is Kevlar with cold-molded, foam-cored birch. This combination is extremely rugged, light and strong. We use fabric covered wings featuring Oratex. These can be lighter than carbon fiber with the added benefit of field repairable. This is a real plus for a seaplane."
"Finland has 188,000 lakes," said Anssi, "so we know the joys of water flying as well as the demands. Many of these lakes are remote and require range and reliability to access so we designed the Atol 650 for this environment." Atol's 650 designation refers to 650 kilograms, the metric equivalent of FAA's 1,430 pound seaplane weight limit.
U.S. Production Site
Anssi introduced Paul Richards, Avion's official rep and president for Atol USA, Inc. "He will be in charge for fundraising and starting production for ATOL 650 LSA in Maine," noted Anssi.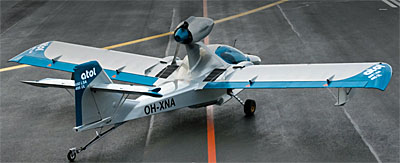 "We think Atol USA is the best and fastest solution for us to be able to serve our North American customers. Our Rovaniemi factory in Finland (photo) will produce for the rest of the world and continue product development," Anssi added.
Atol USA will produce the 650 at Brunswick Executive Airport (KBXM), site of the former Brunswick Naval Air Station. A local development authority has created a manufacturing technology incubator and is "currently constructing an environmentally-controlled composites layup room, curing oven and paint booth designed to aviation standards and sized to accept wings, fuselages and other large structures. These complement our CNC machining center, welding shops, 3D printers and on-site Composites Engineering Research Lab," said development director Steve Levesque. "We make these assets available to companies throughout the State of Maine." The northeastern state has a long history with amphibious flight having been the home to Lake Aircraft for decades.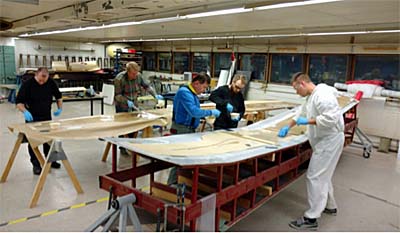 We expect to deliver these airframes beginning in the first quarter of 2019 and at a firm fixed price. What price? "Current pricing is $179,000 for delivery through 2018, although most of these positions are allocated so our open slots begin in 2019," explained Paul.
Want to know more? Review Atol's technical specifications here. Or, contact Paul at Paul.Richards@Atol.US or call 603-828-5373.
This video shows Atol in action: