As AirVenture Oshkosh 2021 starts, we have arrived at a long-awaited beginning to the world's biggest airshow.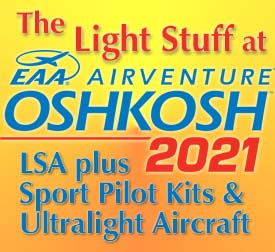 AirVenture Oshkosh 2021 opens Monday July 26th and I am on-site to capture all the best news I can find for light aircraft.
Regretfully, my Canada-based YouTube partner, Videoman Dave, was denied entry by Homeland Security — his occupation was "deemed not essential" — so I'll be flying solo to write daily articles and record video.
End of an Era?
As a company news release issued just before Oshkosh shows, we have also arrived at the end of an era. Rotax announced that the Austrian engine manufacturer will cease production of their last two-stroke powerplant, the twin-cylinder, 65-horsepower 582.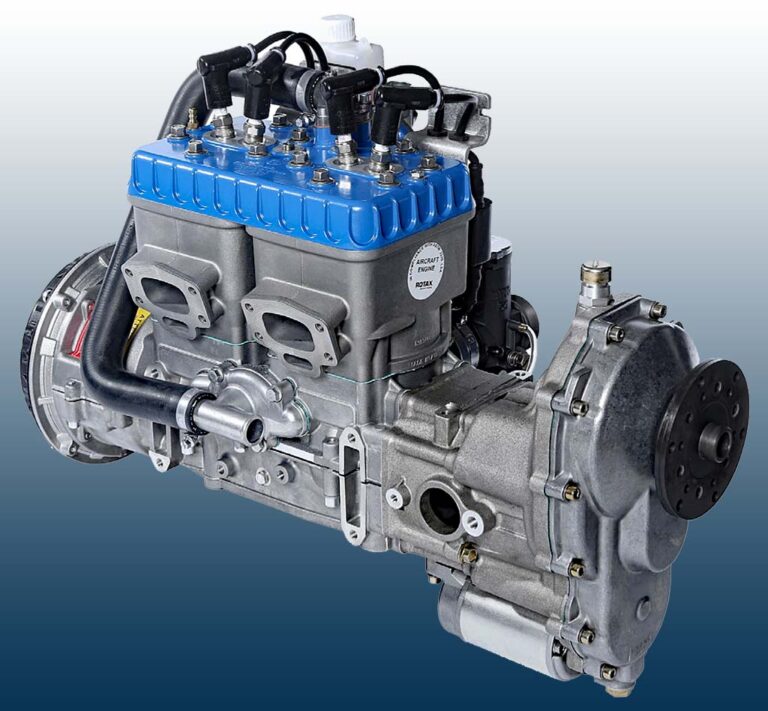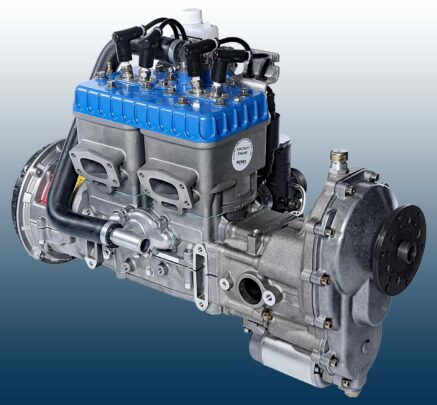 Indeed, as light aviation enthusiasts prepare for the coming Mosaic regulation that will dramatically alter the landscape, a clearer dividing line is revealing itself. Many light aircraft have embraced Rotax's four stroke engines, overwhelmingly their 9-series models including carbureted 912 ULS, fuel-injected 912iS, turbocharged 914, and the newest 915iS.
Aircraft models on the lighter end — which I often group under the banner of "alternative aircraft" — work well with smaller, lighter engines that are almost always two-stroke. Such aircraft include trikes, some powered parachutes, nearly all powered paragliders, and, of course, virtually the entire fleet of Part 103 ultralights.
On July 22nd, as AirVenture 2021 begins, BRP-Rotax announced that it would be stopping production of "the legendary two-stroke Rotax 582 UL aircraft engine by end of 2021."
The European engine builder explained, "This decision has been taken considering the nearly full transition of the light and ultralight aircraft market towards four-stroke aircraft engines."
I will observe that when Rotax uses the term "ultralight," they refer primarily to European flying machines that are closer to LSA than American Part 103 models. The latter have very rarely employed four-stroke engines though they once used two-stroke Rotax models widely.
Rotax History
When I first discovered the Rotax brand, I used the single cylinder, 22-horsepower 277 engine. In those days, the Rotax 277 was everywhere. It was the first two-stroke powerplant Rotax discontinued.
Following the R-277 came twin-cylinder models 377, 447, 503, and 532, which finally became the 582. All of these except the 377 enjoyed huge popularity. Another, the 618, saw limited use. While some experimenters repurposed snow mobile engines for aircraft use Rotax never sold these as aircraft engines.
Before Rotax entered and subsequently dominated the light aircraft space, other engines, such as Cuyuna, were widely used but Rotax's professionalism swiftly moved the company to the head of the parade. In those early days, light aircraft engines were almost never supplied  by large companies due to concerns about liability for what was then a new aircraft sector.
"The Rotax 582 UL engine is the last two-stoke aircraft engine in series production and was definitely part of our company success in the past," said Peter Oelsinger, General Manager of BRP-Rotax. "The decision however reflects the market reality. Almost 100% of the customers select four-stroke engines; a demand that we can definitely fulfill with our range of innovative and high-quality four-stroke aircraft engines," he added.
Not Gone Yet, But Act Soon
Rotax advised the 582 UL will still be available via the Rotax authorized distribution network worldwide for long as existing inventory lasts at distributors. If you want to purchase a new 582, you should act soon before supplies run out.
Is it a gamble to install an engine the manufacturer is discontinuing? No, not really.
Rotax has built a highly-regarded global service network. The company and its representatives and distributors will continue to provide technical service for all existing Rotax 582 UL customers and aims to provide Rotax genuine spare parts availability up to 10 years after stopping production.
Also, as many designers or builders have found, the used market can provide these engines for years and many of them are available with relatively few logged hours.
With good maintenance, Rotax's 582 is likely to be flying for many more years.