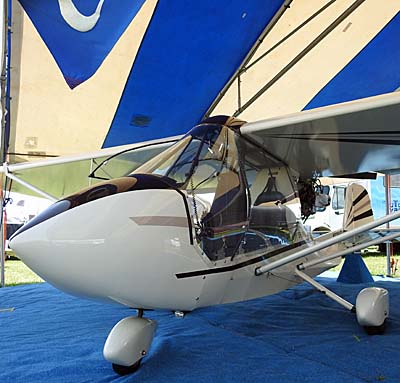 One essential visit at AirVenture Oshkosh 2018 was to the Quad City booth in the Fun Fly Zone. This iconic company in the very light aircraft sector is celebrating 35 years in business. Hearty congratulations to this midwestern USA company for supplying highly affordable aircraft for more than three decades.
Even after the loss of their founder, Dave Goulet, the enterprise has carried the torch to the delight of many pilots.
Today, after all those years, the company can report more than 4,000 Challengers are flying. Along with a few other giants of light aviation, this is one of the great success stories in fly-for-fun aircraft. All have built as kits and one reason for this achievement is care in making the kit an easy project.
For its entire existence, Quad City has followed an admirable system: "Our philosophy is for [the factory] to do all the important and demanding structural work, including installing the controls. We leave only the assembly and covering for you to complete. The Challenger is one of the simplest and quickest designs to assemble on the market. No special skills or tools are required."
New E-series Challengers
As proof this company has found a way after the demise of Dave Goulet, Quad City is introducing the new E-series Challenger. Get more details here, but a summary is…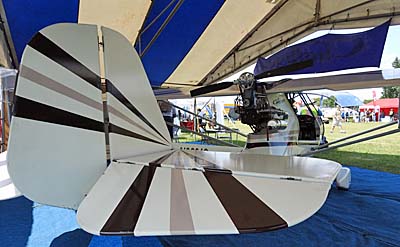 Quad City's partner, National Ultralight, said "[Our new] EL-65 is a long wing, two seat, high power, high lift aircraft well suited for amphibious floats, heavy loads and high density altitudes. The new ES-65 is a clip wing derivative of the EL-65 optimized for speed with a wing four feet shorter.
The first single seat Challenger ultralight a third of a century ago evolved into a full line of kit-built aircraft with a wide mix of models, options and accessories. A new Challenger 103 expands the line back to the grass roots and the new Challenger Light Sports are the line's most dramatic ever step forward. (Note that Quad City does not offer a fully-built SLSA model despite use of the Light Sport term; all Challengers are kits.)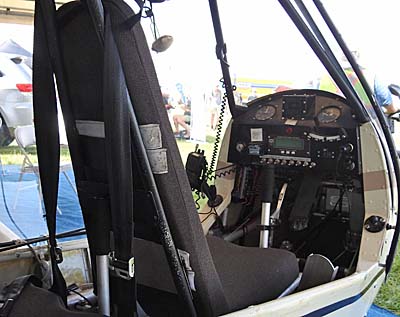 "Affordable" is a variable term that depends on an individual's budget. What one pilot might afford another cannot. Yet how about this offer from Quad City? "Quick-build packages including airframe, instruments, engine, prop, […everything you need] start at $29,975." I have to judge that a remarkable bargain in light aviation.
Big Celebration
"Join us in Erie, Illinois on September 14-16, 2018 to celebrate the 35th anniversary of the Challenger." The company has done this before at earlier benchmarks and attracted hundreds of Challenger enthusiasts and dozens of aircraft near their home base.
People attending the Midwest LSA Expo over September 6-7-8 could travel a modest distance and catch this complimentary event.
For more about Quad City and Challenger, see all reports on this website here. Watch for an upcoming video interview at Oshkosh 2018 soon.