If the bright green didn't catch your eye, the unusual placement of the propeller probably did. Or maybe it was one of a dozen other fetching attributes to this handsome rotary-winged aircraft.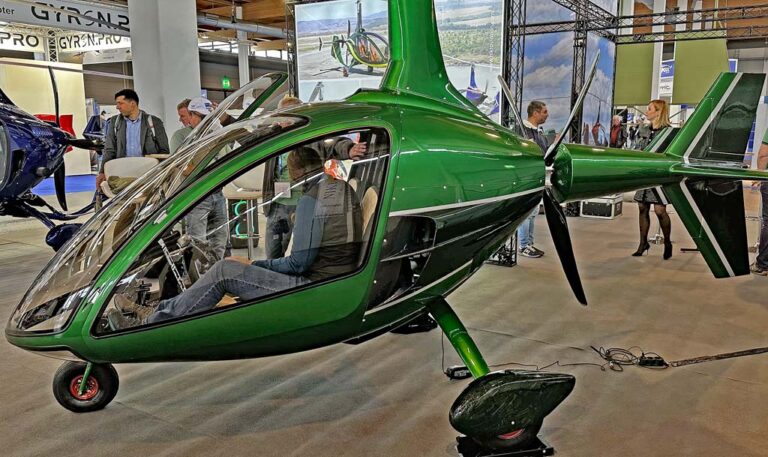 What you could not easily see was the engine selection. As up-to-date as they can be, Niki is offering either a 141-horsepower Rotax 915iS or the just-released 160-horsepower 916iS. The latter with a lighter load can reportedly climb better than 2,500 feet per minute.
As I cruised the immense (basketball gymnasium-sized) halls of Aero 2023, I saw all manner of beautiful flying machines. In four days of the show, I find it unlikely you can even visit all of them much less become well informed about a majority.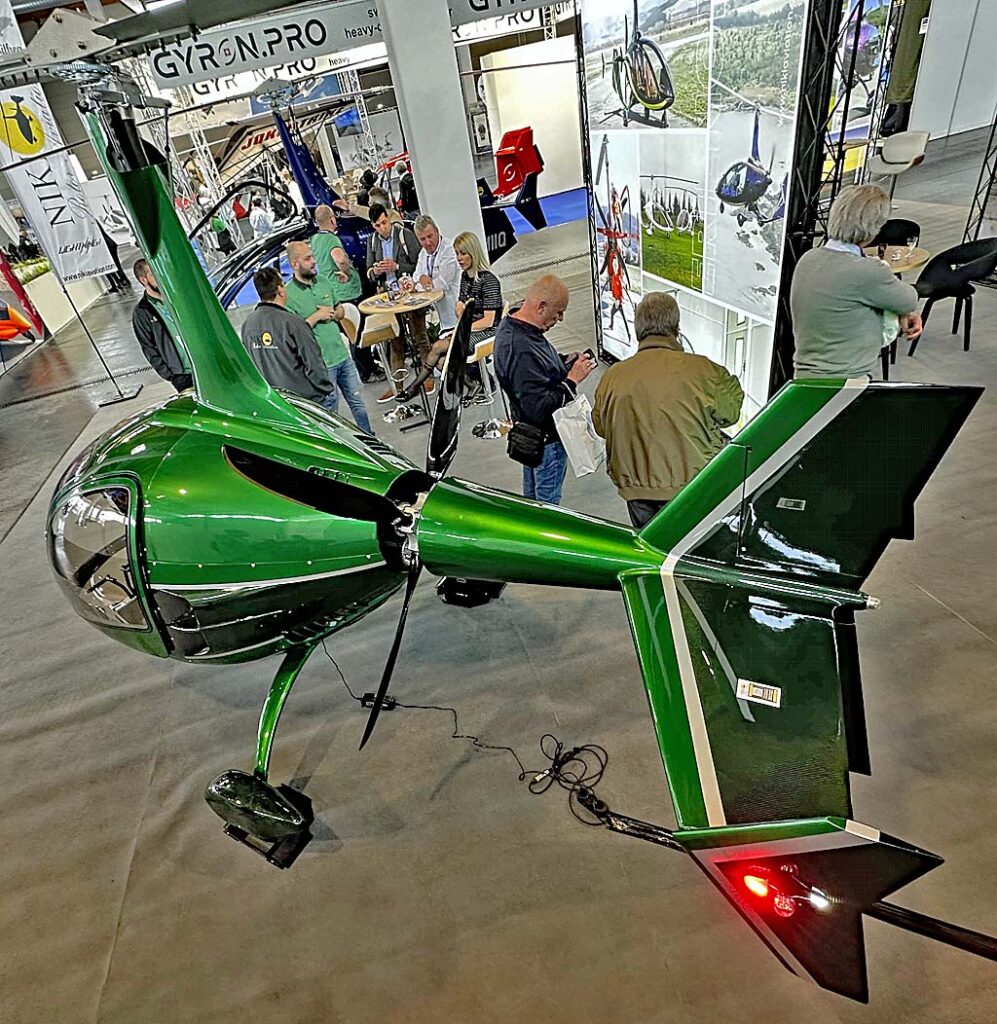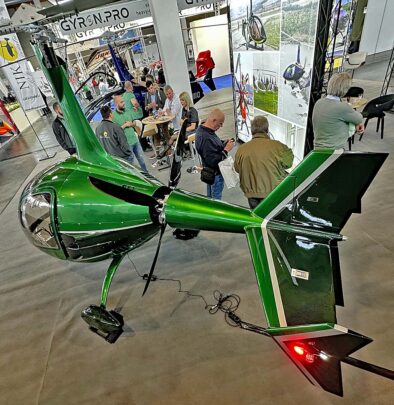 When I happened across Niki, I remembered they had sent an invitation to come by and look at their engaging designs. Company co-owner Miglena Kopcheva was kind enough to show me around the green machine you see nearby. Her enthusiasm for what Niki is doing is infectious.
Forty aircraft are flying at this time but Cruiser is poised to boost numbers. The muscular choice of Rotax's two most powerful engines will position this gyroplane near the top of the category.
Introducing
Niki's Cruiser
Niki Aviation — more fully, Niki Rotor Aviation or NRA — is a family-owned company established in 2010 in Pravets, a picturesque small town 60 kilometers from Bulgaria's capital, Sofia. The company proudly added, "Bulgaria is a small country famous for its engineering, beautiful nature, and friendly people." A nation of about seven million population, Bulgaria is northeast of Greece and northwest of Turkey. Although its eastern shores share the Black Sea with Ukraine, it is a long way from that conflict.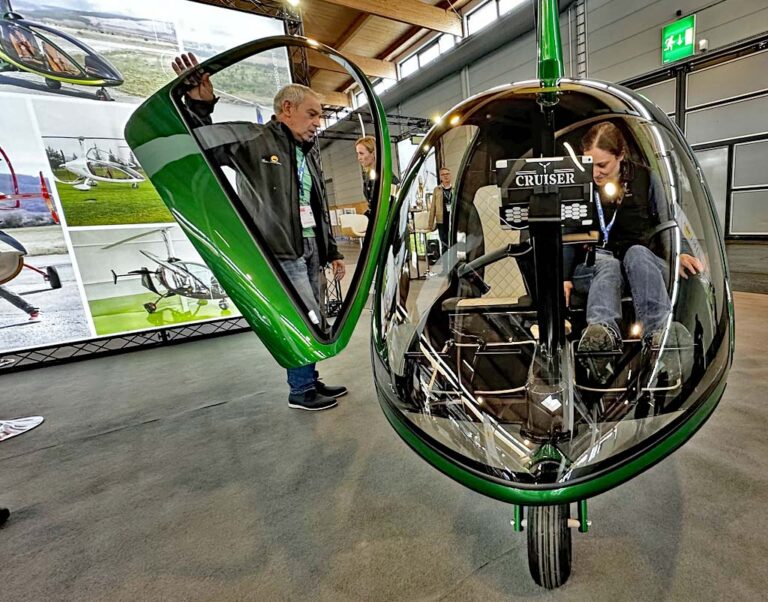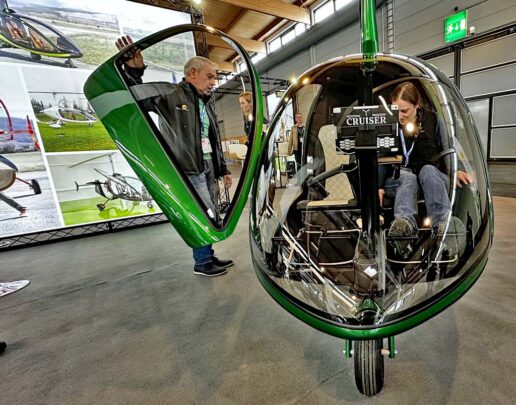 Backing up their rather obvious competence in aviation is a larger metal fabrication enterprise called Niki Ltd. For the last 25 years, this operation has been a leading manufacturer of custom-made or private-label furniture for the retail and hospitality industries. The company boasts 150 employees and more than 90,000 square feet of factory and office space. "We are ISO certified," boasted NRA. They add that 100% of all components integrated in our gyroplanes are manufactured in-house.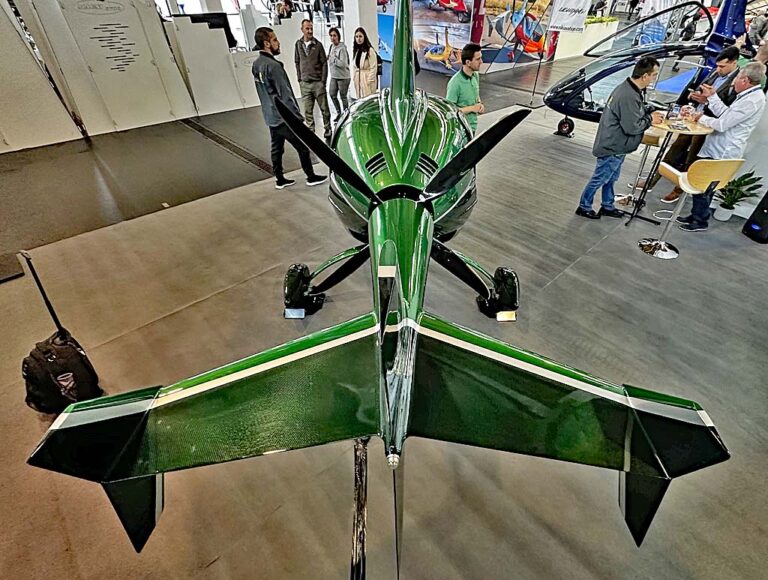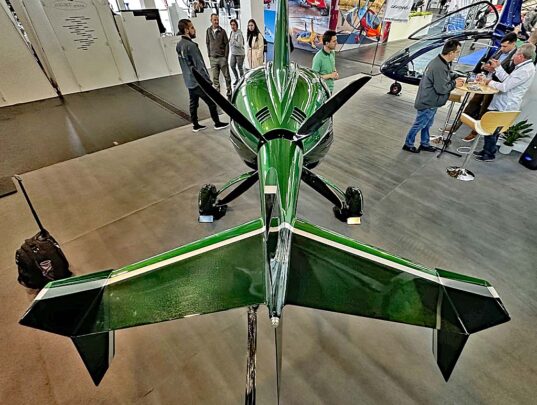 Niki employees and company facilities support the building of elegant and smart aircraft such as Lightning, Kallithea, and Cruiser (images of each appear with this article).
The company's first project was the Niki 2004 gyroplane that successfully accomplished it first flight test in December, 2008 in Montana, Gabrovnitsa airfield in Bulgaria. The first market-ready gyroplane was Lightning, followed by Kallithea— both feature tandem seating — and most recently by Cruiser.
Today's Cruiser model offers side-by-side seating and the cleanest tail assembly among gyroplanes with ample area well aft to aid stability. Cruise is visually very tidy and clean.
"The final touch of [our] gyroplanes is something that will take your breath away — elegant shapes, clean work, hand-made parts, excellent lacquering, and luxurious interiors with hand-made stitches, proudly stated Niki. "Our machine, your unique personality."
Continuing to explain their attention-generating new model, Niki said, "Cruiser combines outstanding design due to the tail construction concept (which also appeared on their Lightning model) and gives breathtaking view from the cockpit. The machine has a comfortable seating and luggage compartment which makes the gyroplane unique for a weekend trip." They note it is built from a fully carbon fuselage and engine frame to give extremely light construction.
Niki also calls a 12.9-inch iPad their "Portable Navigation system" offering "Flight View EFIS" software. The easily-detached device provides flexibility to combine work and pleasure. Using iPad as a cockpit instrument is common among LSA and Sport Pilot kit aircraft, though going with Apple's largest model conforms to the highly-stylized interior aboard Niki Cruiser.
NRA is especially proud of their innovative rotor head developed and designed in-house; a titanium exhaust system; Beringer brakes; removable doors; foldable mast for easy transportation and parking; adjustable seats and pedals, and Niki claims, "No stick shake," addressing one of the most common concerns from fixed wing pilots checking out in a gyroplane. [I have no independent verification for the last claim.]
---
TECHNICAL SPECIFICATIONS
Niki Rotor Aviation Cruiser
all specification provided by the manufacturer
Empty Weight — 661 pounds
Maximum Takeoff Weight — 1,320 pounds
Length — 15.4 feet
Height — 9.5 feet
Propeller Diameter — 70 inches
Rotor Diameter — 28.9 feet
Rotor Chord — 8.25 inches
Engine Type — Rotax 915iS or 916iS
Power Output — 141 or 160 horsepower
Fuel Capacity — 2 tanks at 10.5 gallons each, 21 gallons total
Fuel Consumption— 5.25 gallons per hour
Endurance at Cruise Power — 5 hours with 30 minute reserve
Pre-rotator Rotation — 200-300 revolutions per minute
Power Output — 12 volt
Never-Exceed Speed — 100 knots
Minimum Speed — 19 knots
Cruise Speed — 75-85 knots
Vertical Speed — 600-2,500 feet per minute
Maximum Altitude — 11,500 feet
Take-off Roll — 0-500 feet
Landing Roll 0-65 feet
ARTICLE LINKS:


The following company promo is mostly English with some subtitles. It was made before Cruiser was introduced but provides some of the company back story.
The company shows style not only in their aircraft design but in how they present their products. Here's an example: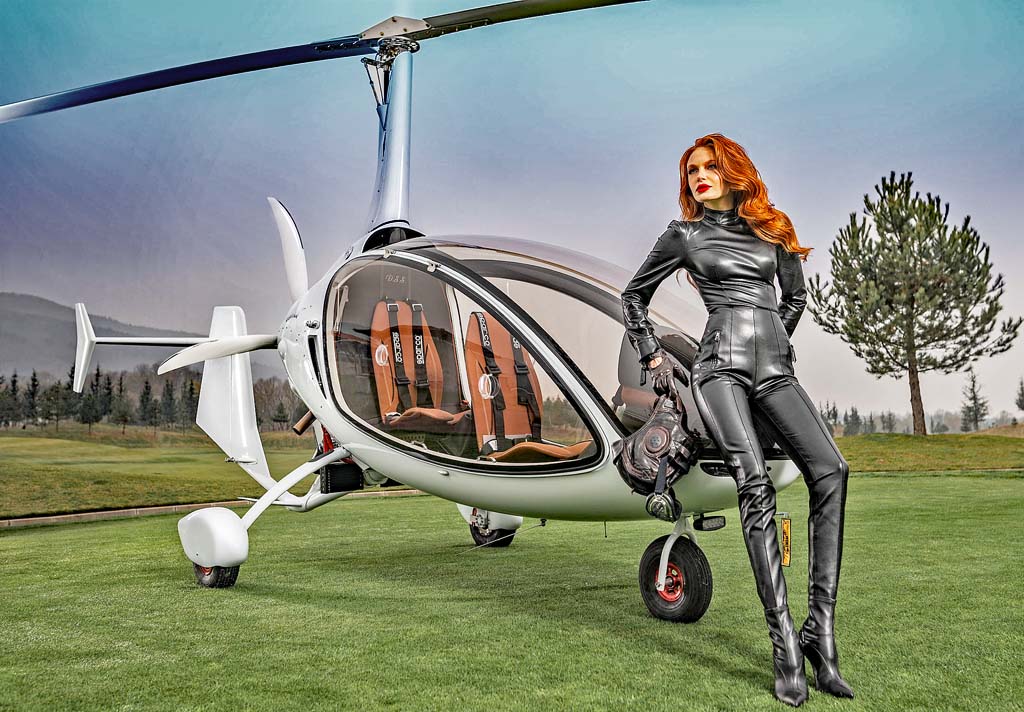 If you enjoy this image, find more here.