Sun 'n Fun 2023 means spring and helps kick off a season of recreational flying. As the year progresses and Oshkosh arrives, we have our fingers crossed for FAA to issue the Mosaic Notice of Proposed Rule Making (NPRM). At AirVenture 2022, we were promised the draft proposal by August of this year.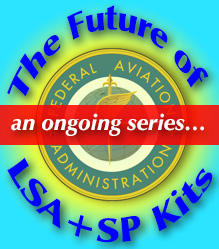 The following month FAA's Sport Pilot / Light-Sport Aircraft regulation will celebrate its 19th birthday. That means LSA will turn 20 years old in 2024 and by the end of the year we should have Mosaic.
It has been a fast and furious twenty years!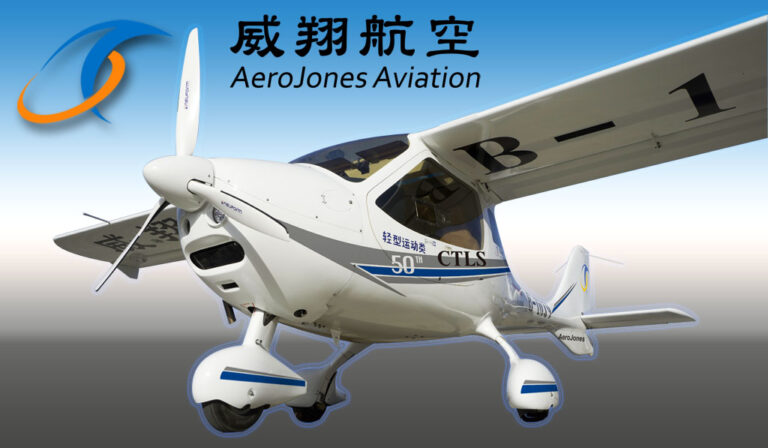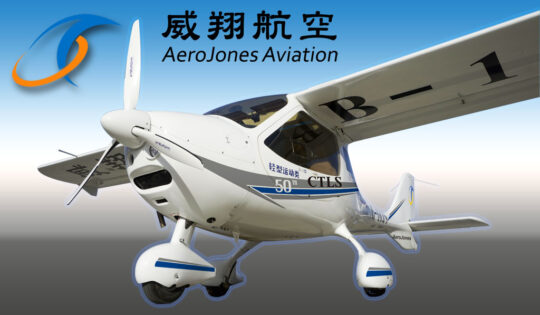 In those two decades, LSA have arrived and flown in nearly every country on Earth.
A few years ago, I evaluated total worldwide market size — see this article or this chart — for LSA or LSA-like aircraft and found more than 66,000 aircraft worldwide. Eight years later, that number may be 80,000 aircraft although I made no attempt to repeat that time-consuming global survey*.
Speaking of forward progress on a global scale, home-grown organizations are beginning to mature. Here's one story of steady success.
Western or Eastern CTLS?
Measured using aircraft deliveries, one of the slowest adoption rates has been in the Asia-Pacific region. Economically, this region has developed impressively in the last half century but only more recently have conditions improved to the point where an airplane producer could thrive while serving only this region.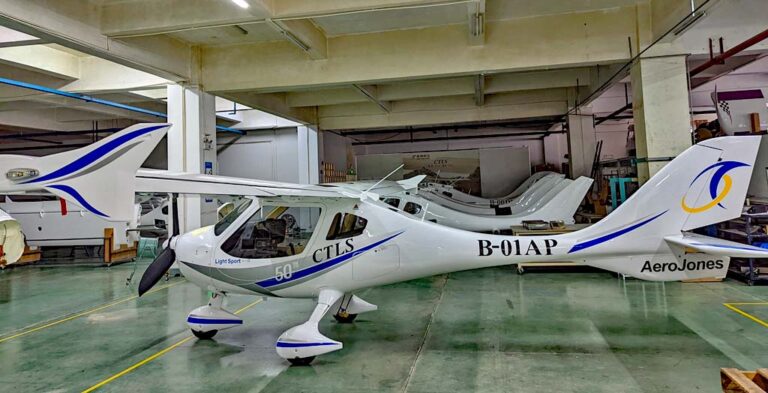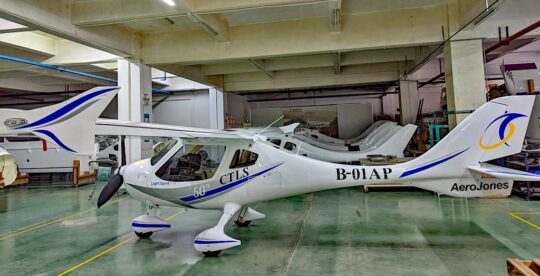 We know Chinese money is invested in (or wholly owns) many of general aviation's top brands, including Cirrus Design, Continental Motors, Mooney, Diamond, Icon Aircraft, and others. However, money flowing to those companies does not support sales in Asia-Pacific. Most of those enterprises are mainly active in the USA and have only small operations (if any) in China or around the Pacific nations.
However, that is slowly changing. Since my travel around China in late 2017, many changes have occurred.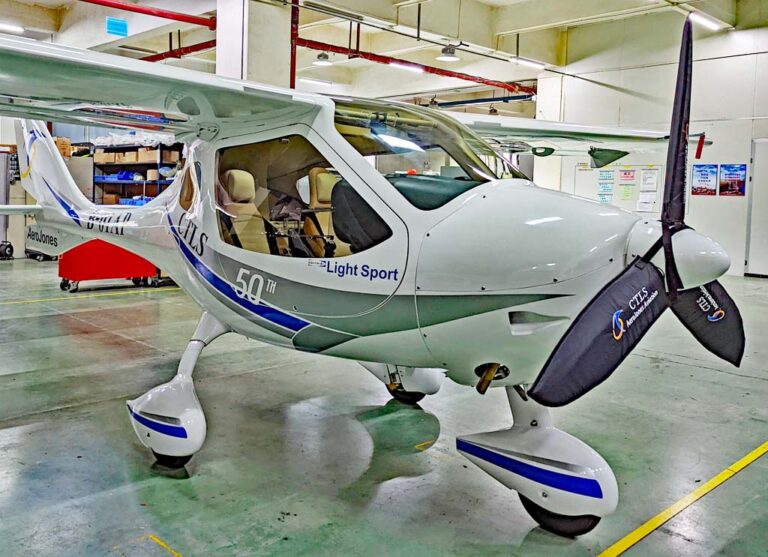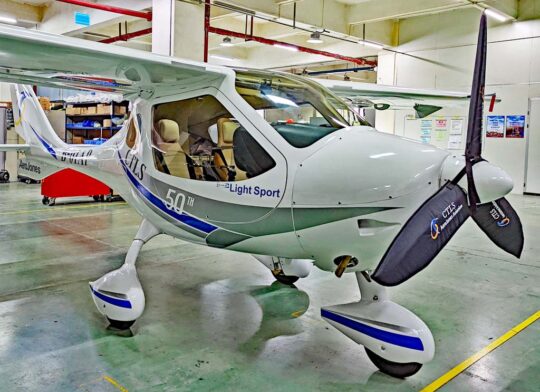 AeroJones has a patient investor with a longer horizon and the company has rewarded him by steadily increasing business.
While those developments continue, the Taiwan-owned company has clearly demonstrated their ability to build airplanes. A tour of AeroJones' production facility showed off a modern, orderly shop with well-trained personnel building CTLS aircraft.
Congratulations, AeroJones!
A regional success story, AeroJones presently builds in Xiamen, China on the country's coastal southeast. However, they are nearly done constructing a new-from-the-ground-up factory located with rampside access to an airport.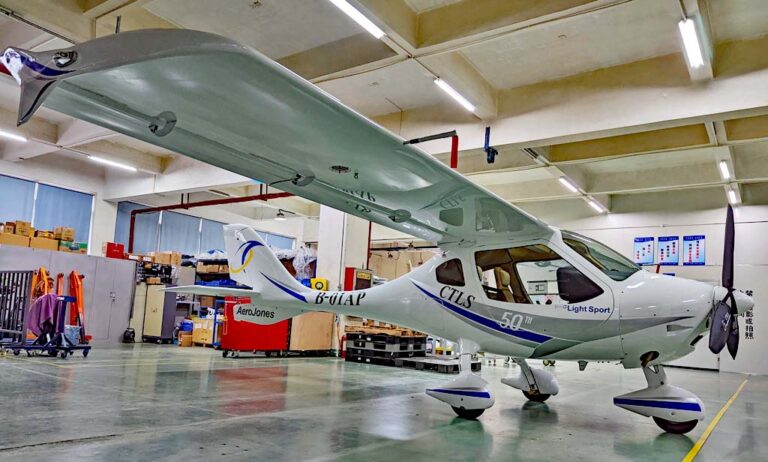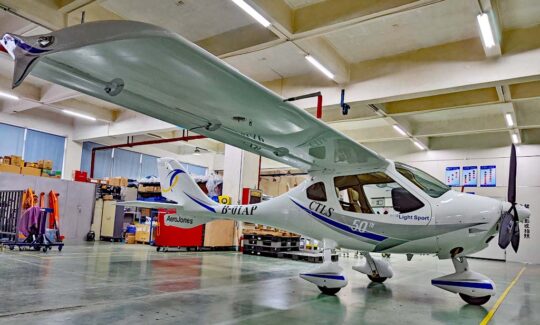 AeroJones was established in 2013 and is completing its 10th year in business, a noteworthy accomplishment it will celebrate officially in 2023.
A decade ago, AeroJoes signed a contract with German CTLS developer Flight Design. After receiving extensive training from company engineers, AeroJones turned on their factory machinery. Gaining government approval — a kind of Type Certificate is required by CAAC, China's FAA — took many months. This was all new ground for both company and officials.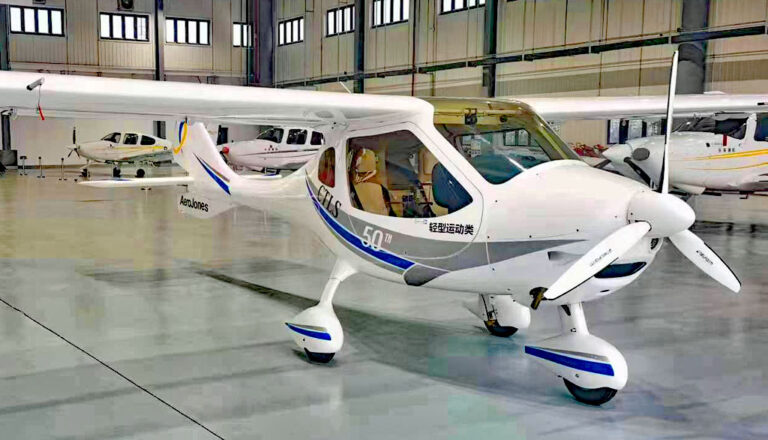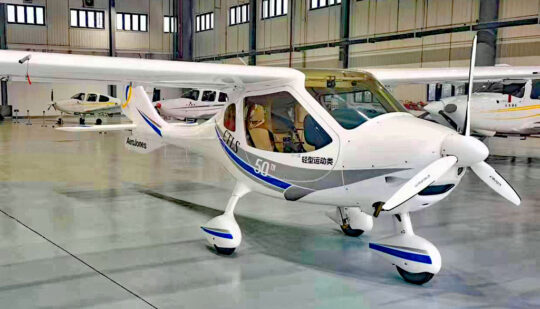 In those ten years, the AeroJones team learned to build a high-quality Light-Sport Aircraft and do so with repeatability. The company recently completed its #50 CTLS.
"We are #2 in China and #1 in the World," said Hsieh "Tai" Chi-Tai in news last year. Another China producer, Sunward with its Aurora LSA (article) has a small lead over AeroJones within China's borders but the CTLS builder is also active elsewhere in Asia-Pacific such that their numbers exceed Sunward. (After Aurora won FAA acceptance as an LSA, we have not seen the model again in the U.S.)
Delivery by Air — This is so ordinary to Americans and Europeans that it would never be news to speak of delivering an aircraft to a customer by flying it to them. "Well, of course, you would!" However, in countries with mostly-restricted airspace, aircraft are commonly delivered by truck, a lengthy ordeal that can expose the aircraft to transport damage unless packed very carefully.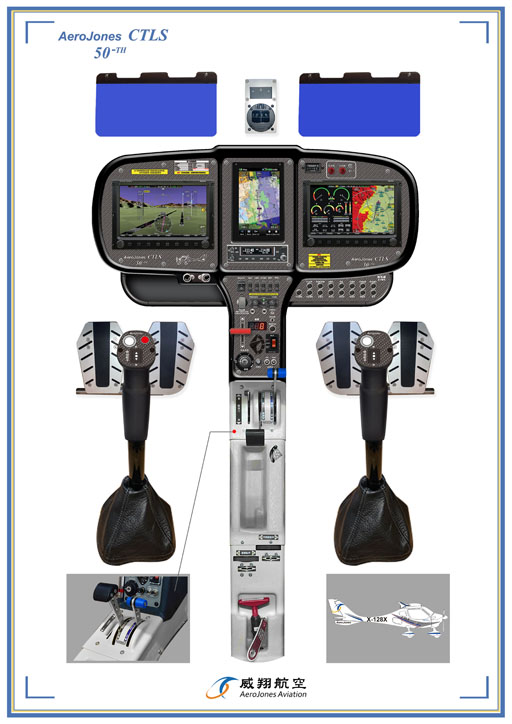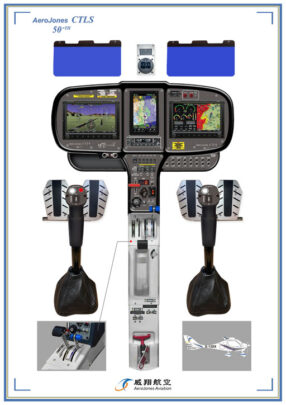 Like all such producers, AeroJones does their primary assembly work using non-airport facilities. They then disassemble, transport, and reassemble their aircraft at an airport some hours away. At that location, training is conducted and newly-manufactured aircraft are test flown.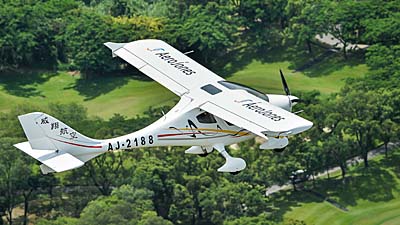 Until recently, that is the method used to deliver all light aircraft in China. It's a large country and truck delivery adds a lot of extra work and time.
Last year. AeroJones broke new ground and air-ferry-delivered a new CTLSi to a customer (article). Steps like these, so taken for granted by western aircraft producers and their customers, represent large, productive steps in Asia.
What's Next?
AeroJones leadership has kept German engineers working in a development bureau well after establishing their manufacturing and securing government approvals. What are these engineers doing?
Are they planning a new aircraft? Perhaps one bearing their own AeroJones label? Possibly, as their current contract to build CTLS covers Asia-Pacific only. That market is large geographically but has a far smaller pilot population than Western nations. Because all growing aircraft producers yearn to enter the U.S. market, this must be on their mind. No one is saying yet but I'll keep my eyes and ears open.
ARTICLE LINKS:
---
* Not all counted aircraft portrayed in these words or numbers were produced in the 20 years of LSA. Some aircraft entered the registry as xLSA, for example, complying two-seat Ultralight Trainers became ELSA.
Overseas information comes in many different categories making comparisons more difficult. Nonetheless, information in the chart is the most comprehensive information presently available.
Interested readers can find detailed U.S. light aircraft data by visiting Tableau Public, our database page that focuses solely on Light-Sport Aircraft and Sport Pilot-eligible kit-built aircraft.