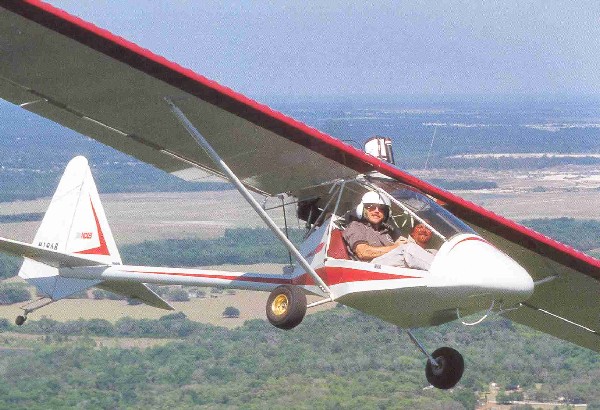 The New Aircraft Kolb Company gets the new name for a good reason: it has new owners, Bruce Chesnut and Brian Blackwood. These successful businessmen from Kentucky bought the company that produced the ultralights they've flown for years. Under its third owner, Kolb appears well poised to remain the prolific supplier it has long been. Following Homer Kolb and Dennis Sounder, Chesnut and Blackwood have a hard act to follow, but they seem well suited to the task.
After acquiring the prestigious name, the new owners didn't alter the aircraft or their characteristics. Why mess with success? However, to maintain the Kolb tradition they'll have to keep innovating. Dennis Souder did very well at this after he took over from Homer and he remains a consultant so the new owners benefit from his long insight to the ultralight community.
However, Brian Blackwood created his own personal Mark III. He installed the Rotax 912 (80 horsepower engine), and didn't skimp on the good stuff. His aircraft has dual joysticks – the original used a center stick – and all the essential instrumentation. Though I've always liked the sling-style seat of the Kolb line, I admired the appearance of the fully upholstered seats. With full skylight overhead, visibility is great even in steep turns and through the "glass" I was reassured seeing an emergency parachute.
From my initial contact with the The New Aircraft Kolb Company, it appears they should do well at preserving the Kolb tradition that has served that brand so well.