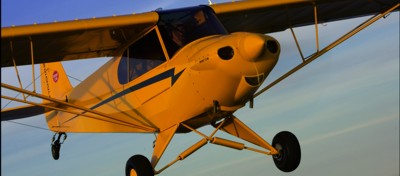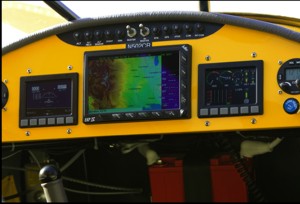 Competition is definitely heating up for
new ready-to-fly J-3 Cub replicas under LSA.
American Legend earned S-LSA certification
first and builds a sophisticated entry
with all the right changes, and the North
American Savage has a low price tag and
may be substantially less costly to operate.
Into this fray has jumped CubCrafters with
its Sport Cub. Given the company's 25-year
history in rebuilding Super Cubs, it has a
shot at a good share of the market.
CubCrafters also makes a 180-hp Cub
called the Top Cub; its Sport Cub brochure
states, "We feel uniquely qualified to redesign
the Cub for the next generation." CubCrafters has not yet completed the S-LSA certification
process, but it is presently the only
company in LSA manufacturing that has
demonstrated the ability to build to FAA
Part 23 standards. That may not fairly
assess those foreign builders who are participating
in non-U.S. certification methods,
some of which may be as demanding
as U.S. government certification.
As with Legend, CubCrafters uses the
100-hp Continental O-200 engine in its Sport
Cub. A 72-inch wood Sensenich prop swings
in front of a fully cowled engine compartment.
CubCrafters expects the empty weight
of an S-LSA certificated Sport Cub to be
about 825-850 pounds, about the same as
the Legend Cub.
Sport Cub uses components in common
with its Top Cub, the Part 23 model,
including the 26-G seats required in the
latest amendment to that certification standard.
Sport Cub also uses toe brakes to
Legend's heel brakes. A standard 12-gallon
wing tank doesn't offer the range of the other
Cubs, though a second tank is optional. Like
Legend, you can add a left-side door if you
wish. If you want to ignore Cub traditions, you
can order a glass cockpit Sport Cub including
EFIS, a digital engine monitor, and a GPS with
a 7-inch screen.
If you are moved by Sport Cub's strong
pedigree from a Part 23-certificated factory,
then this might be your Cub. This Washington
state manufacturer does not offer the Jabiru
or Rotax engine choices, but it does have an
established business meeting the highest
standards of the industry. At a base price
of $89,500, you will pay a little more for the
Sport Cub ready-to-fly, but it comes with a
good basic instrument panel and a good list
of standard features.
Information: CubCrafters Inc., Yakima,
Washington; call 509/248-9491, e-mail
(sales) todd@cubcrafters.com, or visit www.
cubcrafters.com.
Published in EAA Sport Pilot & Light Sport Aircraft Magazine