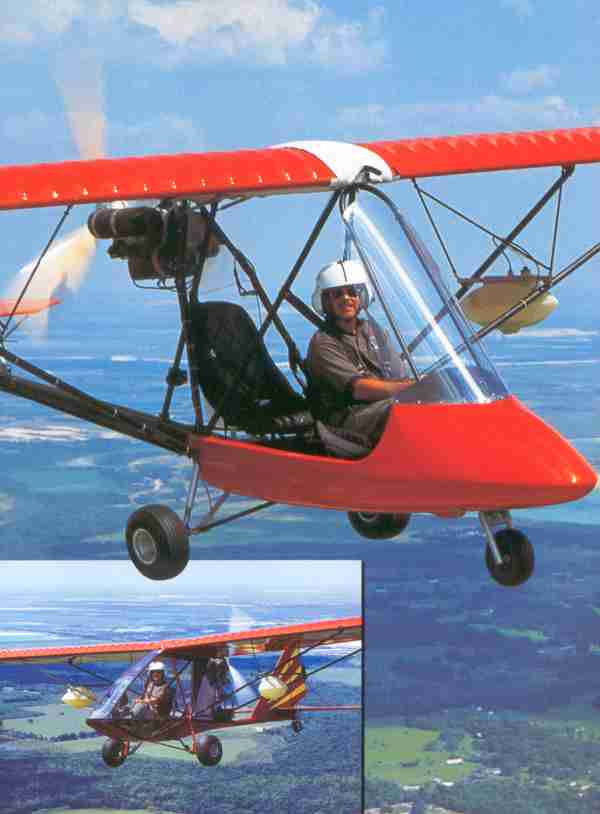 A decade ago, the popular Canadian ultralights the Beaver and Chinook appear to be in danger of disappearing. Fortunately that's no longer the case thanks to the Holomis family and their purchase of these two classic Canadian designs. Even better, during the last 10 years the company has made improvements to the design while leaving alone their basic shape and appeal. A "Plus" added to the name is the simple indicator that means many small improvements.
With a thriving family machine shop operation providing a foundation, the company makes good use of its engineering and fabrication capabilities to support the airplane business. This synergy is appreciated by anyone buying the aircraft in the last decade. It gives Aircraft Sales and Parts (ASAP) staying power that assures customes.
While both the ultralights have a substantial following is (the Beaver has sold in the thousands by itself), the Chinook has become my favorite of the two thanks to its agile handling and spectacular visibility. Both are tandem aircraft and both will accommodate large occupants, but the Chinook is the most spacious.
We can also expect to see some new engines on these aircraft thanks to the company's involvement in the Zanzottera powerplant which has won favor with many designers thanks to its relatively low weight. In addition ASAP also sells the four stroke HKS as well as a line of Rotax engines. With the Chinook airframe priced at only $8,500 our neighbors to the north can help you get in the sky for a modest amount of money.