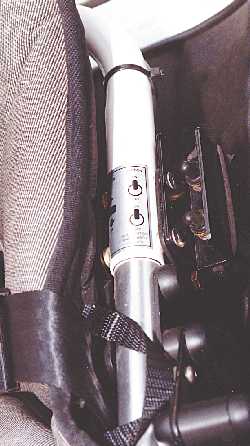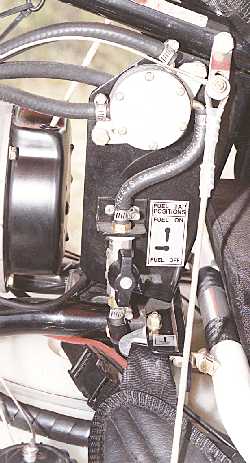 I am amazed. I didn't think AirBorne Australia could do it, but they made their top-of-the-line wing called the Streak 2000 handle dramatically better than previous iterations.
Published in Light Sport and Ultralight Flying
Seating
2, tandem
Empty weight
476 pounds
Gross weight
992 pounds
Wingspan
32.4 feet
Wing area
167 square feet
Wing loading
6.2 pounds per square foot
Length
11.3 feet
Height
11.5 feet
Fuel Capacity
18.5 gallons
Kit type
Fully assembled
Airworthiness
Certified SLSA
Build time
Minor assembly from shipping container
Standard engine
Rotax 5821 or 9122
Power
66 hp at 6,500 rpm
Power loading
12.4 pounds per hp
Cruise speed
(middle hole) 45-60 mph (forward hole) 75 mph
Stall Speed
39 mph
Never exceed speed
93 mph
Rate of climb at gross
770 fpm
Takeoff distance at gross
590 feet
Landing distance at gross
575 feet
Range (powered)
350 miles
Fuel Consumption
3.3 gph
Notes:
1also available with the Rotax 503 engine (2000 Article).
2Rotax 512 UL (2006 Article).
Standard Features
Rotax 582, ASI, altimeter, hourmeter, easy breakdown for transport/storage, in-flight trim, remote choke, fuel shut-off, front and rear wheel suspension, front wheel drum brake, 10-gallon polyethylene fuel tank with quantity indicator, powder- coated airframe, built ready-to-fly (with minimal assembly from shipment crate).
Options
Choice of engine (Rotax 503 or 582) and choice of wing (Streak, as tested, or Wizard single-surface wing), electric starter, 4-blade prop, additional instruments, ceramic coating of exhaust, intake and exhaust silencer, and ballistic parachute.
Construction
Aluminum airframe, fiberglass fairing, professionally sewn Dacron wing.
Design
Cosmetic appearance, structural integrity, achievement of design goals, effectiveness of aerodynamics, ergonomics.
Pros – New wing handles resoundingly better than earlier AirBorne double-surface wings. Chassis and wing both have Australian ultralight certification, a tough program that should assure buyers. As good as the better European trikes but with an Aussie touch. Test model is top-of-the-line offering; a simpler trike chassis, smaller engine, and single-surface wing can also be selected.
Cons – One drawback of certified designs is that they don't change much and neither has the AirBorne Edge trike (though obviously their wing did change). No matter how well it's built or how it has proved itself, many ultralight pilots are not interested in trike concept. Tailless aircraft are also foreign to many conventionally trained flyers.
Systems
Subsystems available to pilot such as: Flaps; Fuel sources; Electric start; In-air restart; Brakes; Engine controls; Navigations; Radio; (items covered may be optional).
Pros – One of the early trikes with an in-flight trim system. Though it may seem unusual to pilots accustomed to trim tabs, the trailing edge tension system is remarkably effective. In an elegant design that can never fail, fuel tank shape helps pilot check quantity. All trikes have good repair access, better than most fixed-wings. Easily found choke and other engine controls.
Cons – Trim direction indicator is not fully intuitive; label mounted awkwardly. Braking only at the nosewheel can introduce some pilot confusion while also steering (though it's no harder than heel brakes, in my opinion). No flaps or other devices to vary speed on approach (other than the trimmer, that is). No braking from the rear seat.
Cockpit/Cabin
Instrumentation; Ergonomics of controls; Creature comforts; (items covered may be optional).
Pros – A metal-framed seat back keeps the front occupant from leaning heavily into legs of the person in back. Taking the European guide, AirBorne also uses intake silencers and exhaust systems that greatly reduce noise. Instrument panel was easier to read from the rear seat than in the past; excellent from up front. Extended control bar gives an instructor good control over student input.
Cons – Some pilots simply don't like tandem seating and those who do may not care for the close motorcycle-like seating of the Edge. Quieter engines cost more money than noisier ones. A radio may need to be carried on your person or mounted creatively. No cargo space except some stash pockets. Seats do not adjust fore and aft. No shoulder belt up front.
Ground Handling
Taxi visibility; Steering; Turn radius; Shock absorption; Stance/Stability; Braking.
Pros – Nosewheel provides trailing link stability and modest shock absorption to make taxiing more effective. Trike maneuvering is much more versatile than fixed-wings, which can't duck-and-weave. Very tight turn radius is possible. Tough, effective main gear suspension can absorb some rough fields or hard landings (not that I made any). Wide tires offer good traction.
Cons – Nosewheel suspension is hardly needed with trike's loading aft much more. Footrests don't offer much support on bumpy terrain; no heel rest. Steadying a trike wing in strong, gusty conditions isn't much fun (but then, neither is flying in such weather). Some pilots will find it hard to adapt to the standard "wrong-way" steering even though control actions are similar to a bicycle or skis.
Takeoff/Landing
Qualities; Efficiency; Ease; Comparative values.
Pros – Trike takeoffs may look unusual but they don't feel that way; Edge is a stout chassis that imparts a good feel for the terrain. Both seats enjoy nosewheel steering. Visibility so far below the wing (over 5 feet) yields a wide-open view in all directions except straight up. Energy retention in ground effect is good enough to make flaring easy. Good suspension and fat tires make smooth landings.
Cons – With its speedier wing, more space is necessary to take off and land the Edge/Streak. All trikes still suffer somewhat in crosswind conditions though technique has overcome much of the restriction. Control over landing approach path is limited to power use and good planning. Some conventional pilots have trouble with the chassis orientation under the wing at liftoff (swings forward).
Control
Quality and quantity for: Coordination; Authority; Pressures; Response; and Coupling.
Pros – No question: The best attribute of the Edge/Streak 2000 trike from AirBorne is sharply improved handling. Roll effort was significantly decreased while retaining the satisfying stability of AirBorne wings. Very predictable flying; wing goes where you want quite well and stays put once you're done maneuvering. Did I mention I loved this wing? Trimmer helps relieve pilot input.
Cons – Still not a one-handed flyer like some hang glider wings on light trikes (but then for a bigger 2-seater this isn't really expected). If weight-shift control puzzles you, then you may never get its simplicity; many 3-axis veterans can't make the switch. Crosswind controls are nonexistent. Precision turns to headings still not as crisp as on 3-axis ultralights.
Performance
Climb; Glide; Sink; Cruise/stall/max speeds; Endurance; Range; Maneuverability.
Pros – The wing is called a Streak for good reason: it's fast. Top speed seen during evaluation was 86 mph, enough to convince many that trikes are not slow. Same can be said for speedy runway departures. Very clean sailwork helps speed, says factory, and also brings a glide ratio better than many 3-axis designs. Very quiet operation. Rotax 582 pushes the Edge/Streak aloft at almost 800 fpm.
Cons – For a speedy wing and an advanced, well-executed design, I'm surprised the company doesn't use faired control bar downtubes or kingpost (changes probably held back by the cost to redo certification). The Streak will be too speedy for what some pilots want from their trike. Rotax 582 guzzles more fuel than the 50-hp Rotax 503.
Stability
Stall recovery and characteristics; Dampening; Spiral stability; Adverse yaw qualities.
Pros – Government certification programs are minimum standards, but AirBorne has nonetheless passed tight scrutiny by the Australian officials; by itself, this speaks well of the stability. Stalls are particularly mild, possibly a surprising fact for such a speedster wing. Though it's tailless and tautly stretched, Streak is very pitch stable. No adverse yaw.
Cons – It is possible (though hard) to get upset in a trike. For example, inverted aerobatics shouldn't be done except by the most expert pilots; Streak's blazing ways could encourage poor judgment.
Overall
Addresses the questions: "Will a buyer get what he/she expects to buy, and did the designer/builder achieve the chosen goal?"
Pros – Stable company for many years with certified design (CAO 95.32). Very nice execution throughout without losing the Aussie-tough image cultivated Down Under. Despite the huge distance between the U.S. and Australia, company representatives come to the main American airshows; buyers like to meet factory personnel. Shipments to the U.S. are handled smoothly and packed trikes need only minimal assembly.
Cons – Trike buyers have other brands to choose from and some will be less expensive (as tested, this Edge/Steak ran about $18,000 delivered). AirBorne offers a base trike chassis for far less for those who want to build. While trikes are gaining in popularity, they're still not mainstream ultralight aviation, which may limit resale. Training must occur in a trike (though another brand will be similar).