After thousands of articles, I've have heard over and over about two common ingredients sought by pilots who visit this website: Affordability and Availability. Once you make a decision about what to buy, you want to be able to get it quickly and you want it to fit your budget.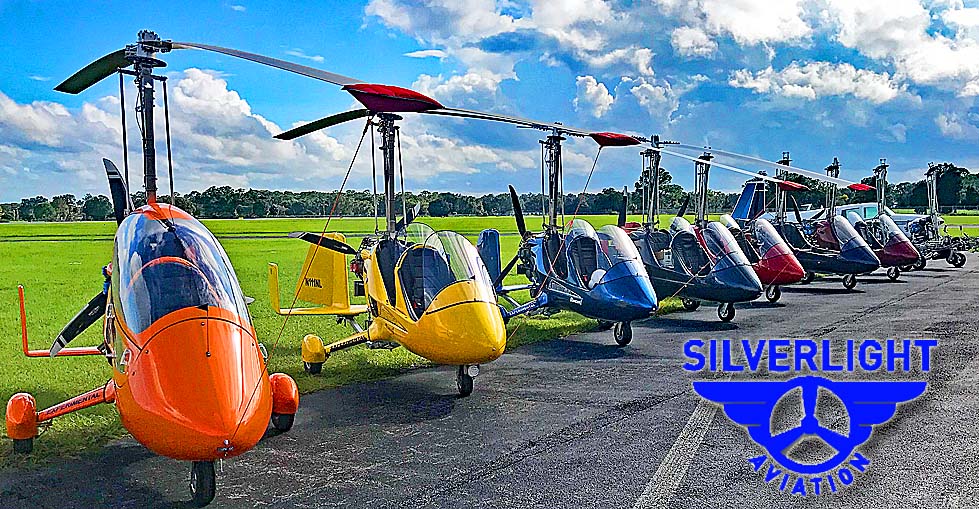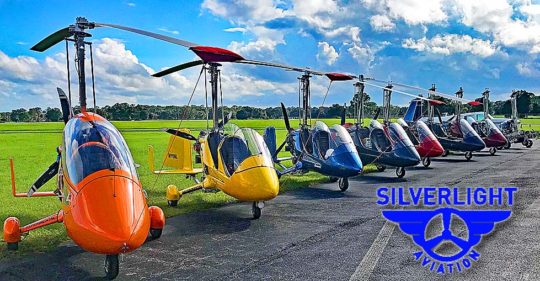 The first requirement is understandable. It's all fine and good to wish you could buy something but if it's way out of your price range or if you simply cannot commit to a large purchase right now, it isn't likely to happen… and after all, who doesn't love a good price?
The second requirement addresses human nature. Once you've made your decision you want it as fast as you can get it. Most of us feel that way about most products we research.
Get It Now / Afford It Now
Look, I'm well aware that what is considered "affordable" differs for every single pilot and may change daily depending on other aspects of life. A big, unexpected repair bill or any medical care bill can ruin your plan to buy a new sportplane.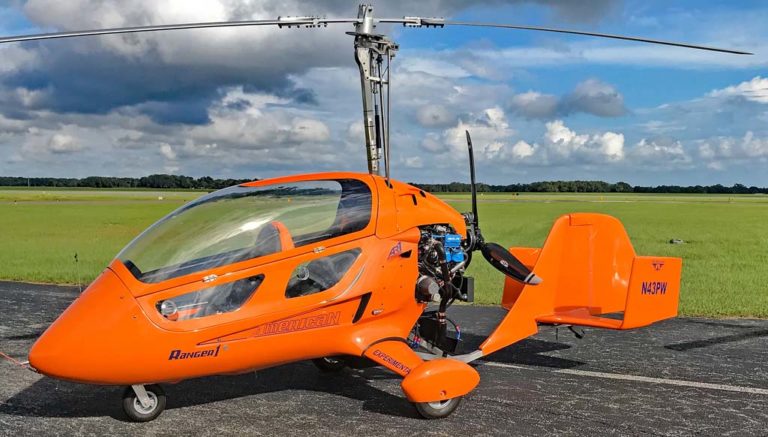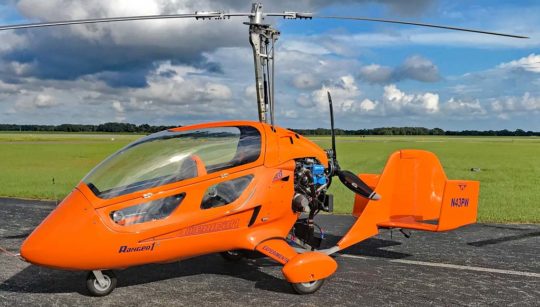 However, when a brand-new airplane stays or slips below the $100,000 mark, lots more pilots can think about affording it. If six figures is still way too high, please read all kinds of articles on this website for highly-affordable aircraft (I covered 10 in April 2020 alone; go here) or pick from a growing number of good second-hand aircraft.
Ranger was created a few years ago by Abid Farooqui. He once sold weight shift trikes and did a stint helping represent the ApolloFox Avid-like fixed wing entry. Both those were imported.
Abid saw the future, however, and turned his considerable engineering talent toward designing and then producing his own modern gyroplane. Since mid-decade he has expanded the line to include a removable full enclosure for the tandem AR-1. He offered a Rotax 912 100 horsepower model and the turbocharged Rotax 914 with up to 115 horsepower.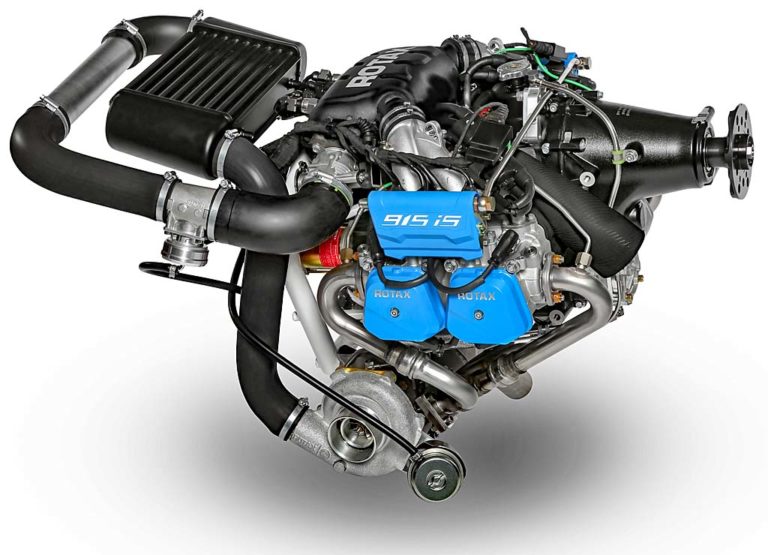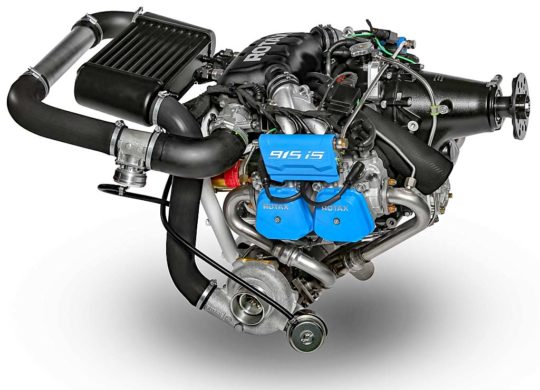 More recently, he turned his attention to the 141-horsepower Rotax 915. This would make AR-1 an awesome performer truly only needed by someone who lives at a high elevation, anticipates fitting floats one day, or if you simply want the most potent gyroplane available.
As you might expect an AR-1 powered by the 915 and with full enclosure is not your most affordable variation. Fortunately, SilverLight has aircraft in stock with low hours that can bring the acquisition cost down substantially. To learn which of these may still be available, contact SilverLight directly.
Learn more about Rotax 915 in AR-1 in this article from June 2020 or check out this video for a detailed review of the work Abid did to make the 915 fit his AR-1.
Kit-Built (for Now)
While gyroplanes are among the most likely additions to fully-built LSA in FAA's coming new regulation, today you must assemble AR-1 from a kit.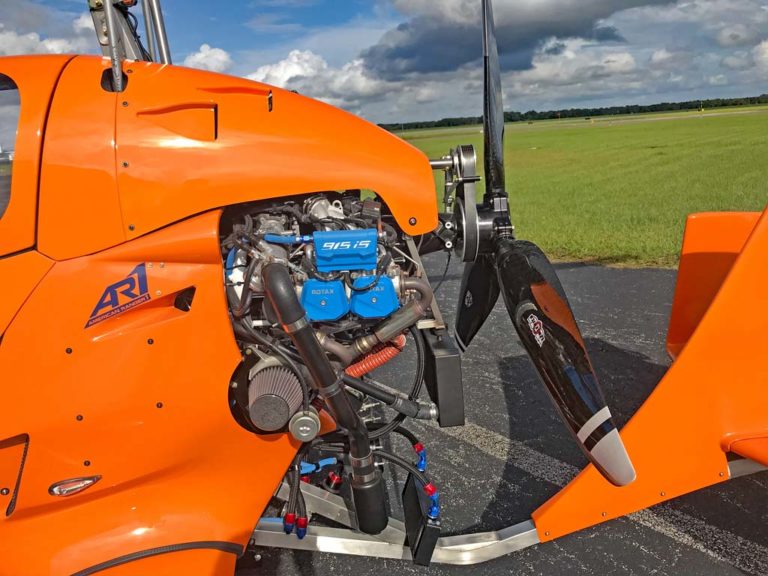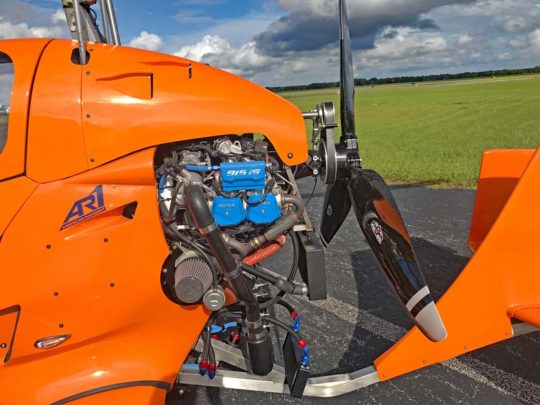 SilverLight offers a build-assist center at their Zephyrhills airport base near Tampa, Florida. Yet the kit is not a particularly daunting task. For one, you need do no fabric work or painting, two skills that are fairly demanding of a kit builder.
The good news… a kit can save money so if affordability is important to you, assembling a kit may be an opportunity, not a deterrent. As a benefit, you will know your aircraft better than someone who buys a ready-to-fly aircraft.
The AR-1 kit stats at $39,500 without engine. A 100 horsepower Rotax 912 will add $22,500, or a fuel-injected 912iS adds $28,000. The 115-horsepower Rotax 914 adds $31,500 and the super-sized 915iS adds $42,000. Those price sum to $62,000 to $67,500 to $71,000 to $81,500.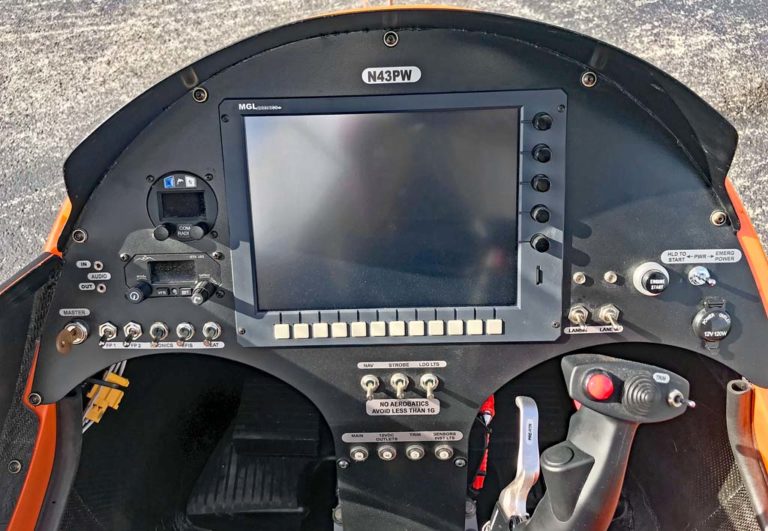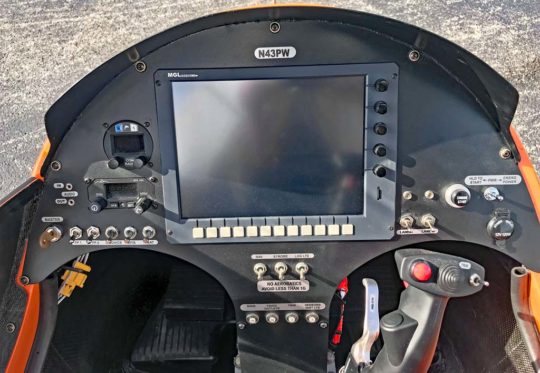 You'll also need a wiring harness (about $2,500), and painting of the fuselage parts adds $3,500, and avionics add a few hundred dollars to a few thousand with too many choices to list here. A few other options may tempt you, for example, the removable full enclosure for $8,500.
Builder assistance — including the space and tools needed — will add $6,500 to $8,500 depending on options you choose.
So you could possibly spend north of $100,000 but you'd have a fully-loaded and very powerful aircraft. Conversely, if you want to keep the cost to a minimum, you could get airborne for perhaps $75,000-80,000 and at that price, you are still in the affordable realm for a brand-new state-of-the-gyroplane-art. Factory-represented used models with low hours may save even more.
Video Flight Lesson
in SilverLight Ranger AR-1
I've written about my experience flying Ranger AR-1 with instructor Greg Spicola. In the second video below, I took the front seat and received a proper lesson, which I relate in some detail.
The first video below, from 2016, attracted a large audience despite being one of my early solo YouTube entries. Most of the 1,000 videos in which I've appeared are done by Videoman Dave, who edited the second video and hosts it on his Ultralight News YouTube channel. I hope you'll enjoy both.
---