Pilots love airplanes (duh!). Pilots also love engines, especially when they are truly powerful. So, perhaps Brazilian manufacturer Montaer made a market-savvy move by moving quickly to incorporate Rotax's most potent engine, their 915iS producing 141 horsepower in a turbocharged and intercooled package. The result of Bruno de Oliveira's design work is MC01 915 as seen in the nearby photos and in more detail in the video below.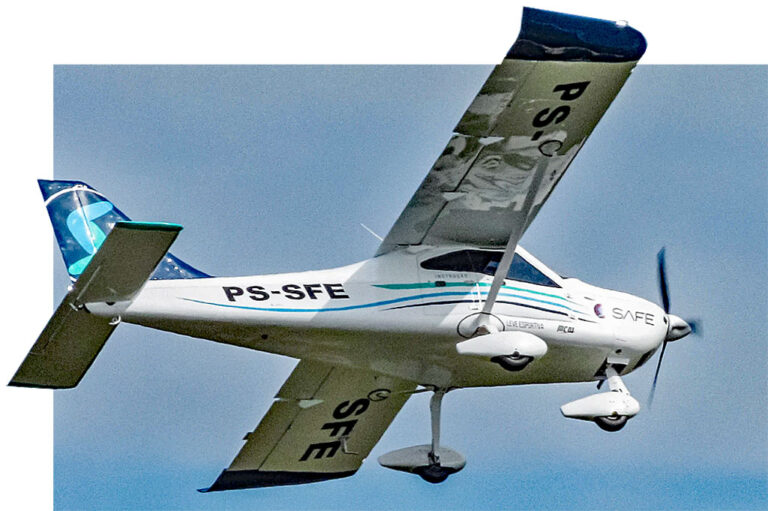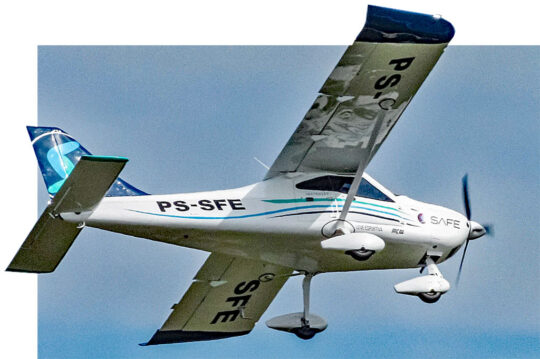 Other powerful engines are available, for example, the even-higher-horsepower Titan from Continental Aerospace. These powerplant designs are sharply different because the Rotax uses a smaller displacement and is physically more compact. The 9-series is also significantly less noisy and it boasts the latest technology from an engine builder cranking out thousands of engines a year (when counting the many non-aircraft engines the Austrian company makes).
I wrote that Bruno moved quickly. That's because this is a new model, first introduced to Americans only last year. Although Bruno was once associated with Paradise Aircraft (of P1NG LSA fame; note the resemblances), his Montaer company is new. Clearly, this developer is highly motivated… to start a new company, to design a new airplane, and to rapidly act to adopt the industry's newest engine.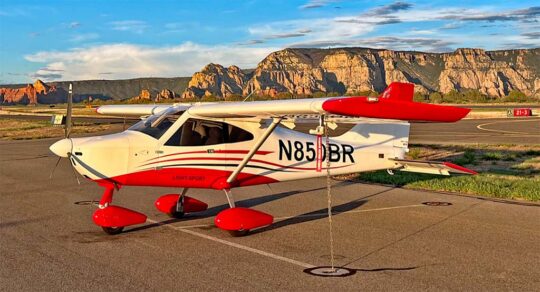 Although no one is saying it today, I perceive that his is a smart play to prepare for Mosaic LSA. Given a cabin that has already accommodated four seats and three doors to serve all those seats, adding an engine powerful enough to carry four makes Montaer a shoe-in to offer such a model in 2025 after the new regulation should emerge.
Indeed, as several conversations I had at Aero Showcase 2022 demonstrated, pilots are asking questions like this: "If I bought this Montaer and flew it for a couple years, could the company 'upgrade' it to Mosaic and let me add four seats?" The short answer is "Yes, very possibly." Since a very similar design has already flown in Brazil with four seats, it seems likely that Montaer can declare the aircraft at a new weight and go forward offering a rear seat "kit." All that is theoretically possible under ASTM standards, but we must wait until FAA issues their Notice of Proposed Rulemaking (NPRM), expected in August of 2023.
Room for More
Brazil already has a Mosaic-like regulation; see this article.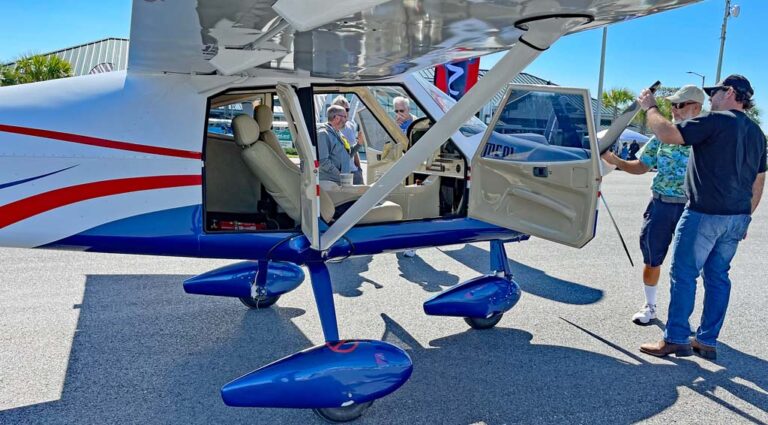 Montaer wrote, "[We have] the roomiest cockpit in the entire LSA category. Montaer MC-01 was originally designed as a four-seater aircraft in Brazil (when different regulations applied), therefore, the removal of the two back seats, with an existing third door, produces impressive room for cargo. Also [we offer plenty of] legroom for pilot and passenger." The company added a line that should work for lots of pilots: "No challenge for the big guys."
Pilots of any size will be well protected given Montaer's building methods. MC01 features a welded passenger safety cell with solid-metal rivet construction. The latter is much more time consuming than pulled rivets and is more familiar to those buying a Part 23-certified metal aircraft such as Cessna. In fact, overall, the yoke-controlled MC01 may remind pilots of the Cessna 172, to which it is often compared.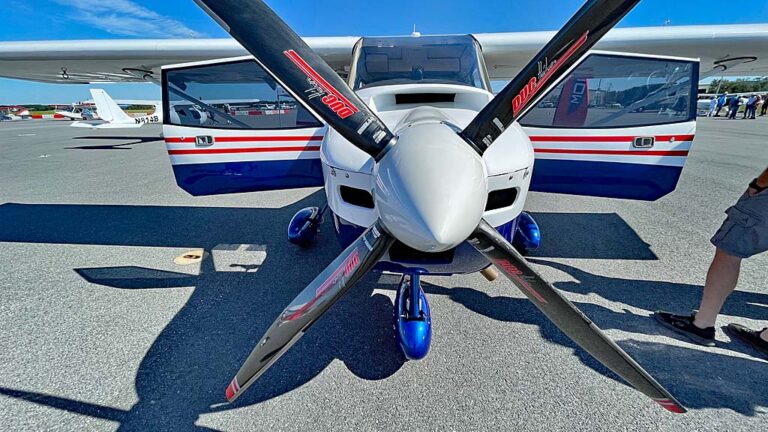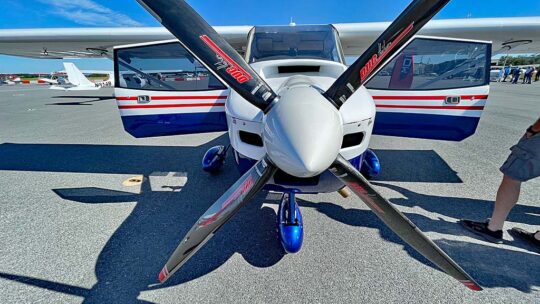 However, with the 915iS engine on a present-day LSA two seater, this bird is going to soar. Climb rate shown in the specification box nearby is for a 912iS-powered MC01. With another 41 horsepower, the "Monster Montaer" should shoot upwards like a homesick angel. If someone in a MC01 915 challenges your Skyhawk to a climb contest, don't take the bait. You'll lose… by a wide margin.
Still, for most pilots, the 912iS may be a great choice. It is several thousand dollars less, is lighter, lacks some of the 915iS's complexity (turbocharger and intercooler) and is much more fuel efficient (≈4 gallons per hour compared to 6-7 gallons per hour with the 915). Maintenance will also cost less and the 912iS is extremely well proven at this stage.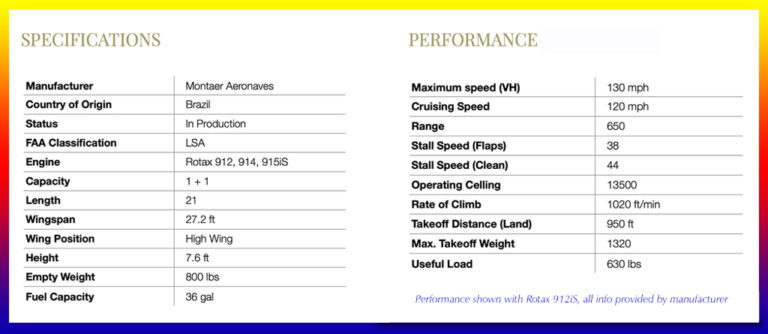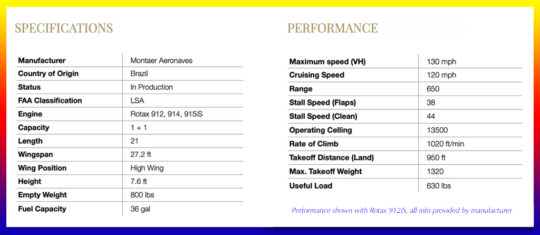 Before the Covid panic hit worldwide, Montaer was accepted by FAA as a Special LSA after the company verified that it had met all ASTM Standards for Light-Sport Aircraft. Shortly afterward, in 2021, Montaer established a presence at DeLand Municipal Airport, Florida airport by partnering with Shalom Confessor of the Aero Affinity group.
Helping Others
"Every pilot must fly," stated Montaer simply. "Now, our MC01 accommodates pilots with special needs with adapted hand controls using the same aesthetics and superb finish component found in all our planes."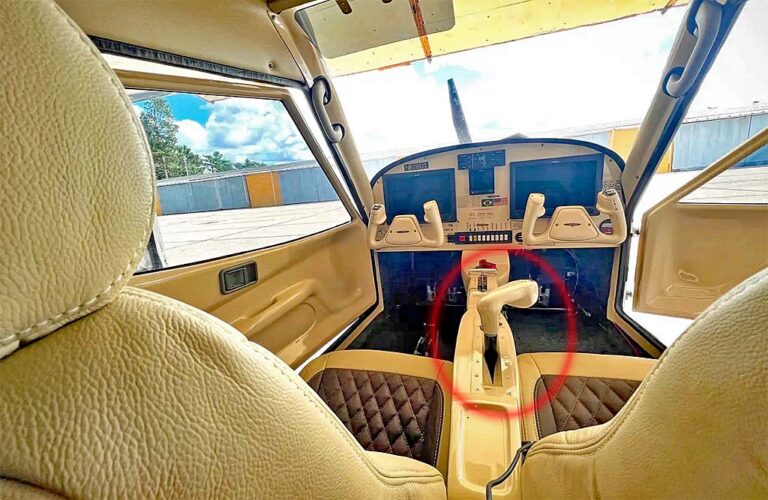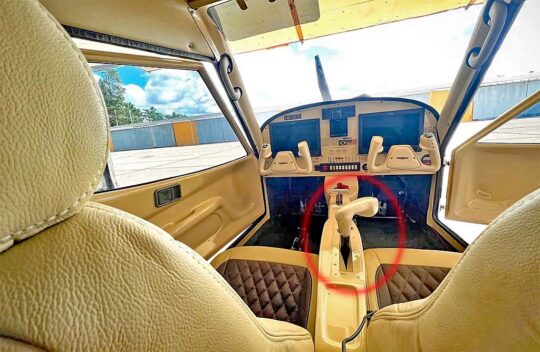 The reference is to an additional control added to allow pilots without the use of their legs to operate the MC01 (nearby image). Such pilots have a few choices but Montaer's entry is modern and handsome.
I posted a more detailed article about Montaer's hand control project. You can read it anytime.
Whatever the use case and come what may from Mosaic, I predict we'll see a growing number of MC01 LSA in the years ahead.
ARTICLE LINKS:


Shot last month at the first-ever DeLand Aero Showcase, this video gives quick views of the Montaer MC01 with Rotax 915iS powerplant in its worldwide debut.
This video features a full-length (28-minute) pilot report in Montaer with Aero Affinity's Alex Rolinski providing the demonstration flight. The aircraft was equipped with a 100-horsepower Rotax 912.