At Aero Friedrichshafen 2023, visitors saw numerous aircraft that could qualify as Mosaic Light-Sport Aircraft or mLSA. In nearly every aisle of the several large halls of Aero, visitors and journalists could see entry after entry apparently made-for-Mosaic. Indeed, so many entries potentially qualify for this coming new segment that I ran out of time to examine all of them.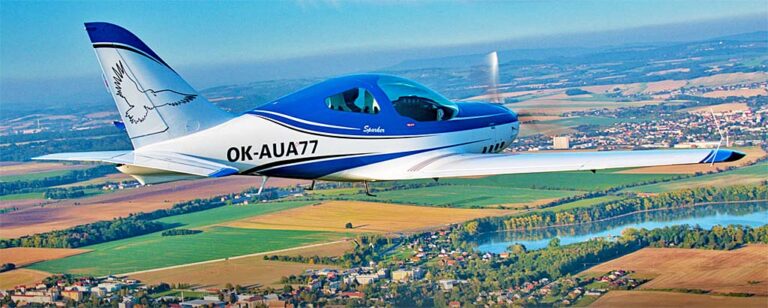 We are headed into an interesting period of aircraft development and the subject of this article is a perfect example. Welcome to TL Ultralight's enhanced Sparker.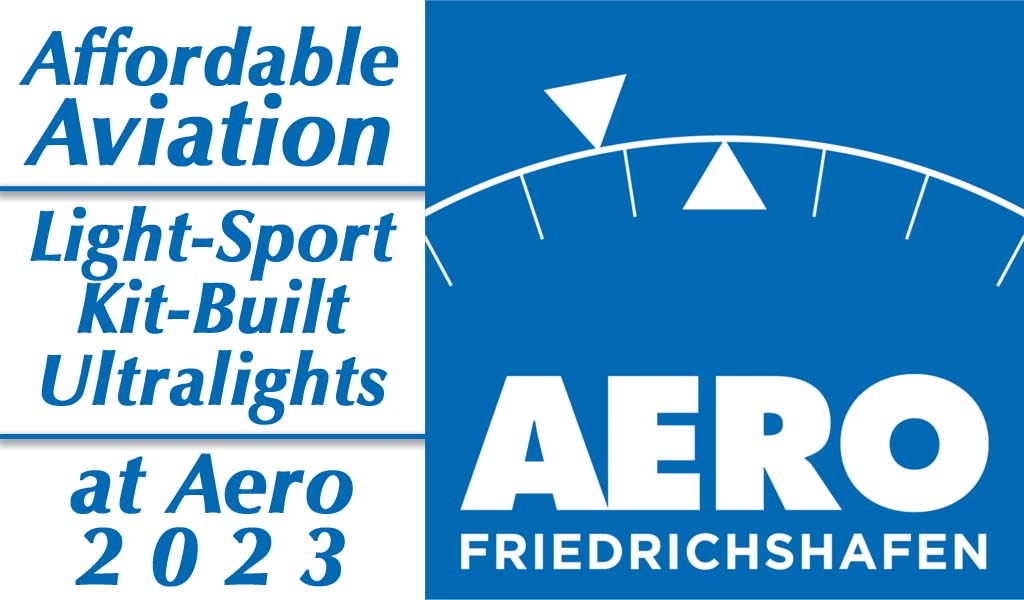 The model was introduced to the European 600 kilogram (1,320 pound) standard but over the last year it has gone through an extensive evaluation and upgrade to carry a 750 kilogram load (1,653 pounds). It was also revised to accommodate Rotax's 915iS and 916iS engines.
With greater capacity and with 160 horsepower available, I'd call this a mLSA or Mosaic-ready Light-Sport Aircraft.
Sparker = mLSA
You already know Czech producer TL Ultralight. The European company dates to 1989 as the Berlin Wall fell. By 1991, TL-Ultralight began series production of a two-seat light aircraft that vaguely resembled a Rans S-6. TL 32 Typhoon was the first airplane to carry the TL trademark. By 1996 TL 96 Star was born as an all-composite low-wing monoplane.
Sting arrived in North America as an LSA after the Sport Pilot/Light-Sport Aircraft rule was released in 2004. In a field that recently hit 158 models accepted by FAA, Sting was the #5 Special LSA to win approval. Sing S3/S4 was reapproved as #71 on my SLSA List and the high wing Sirius won approval at #103. Add several European approvals to see TL Ultralight is experienced in earning approval for their latest aircraft, Sparker.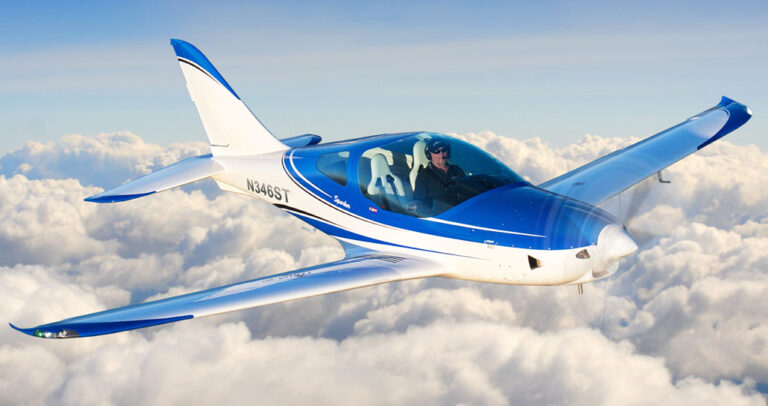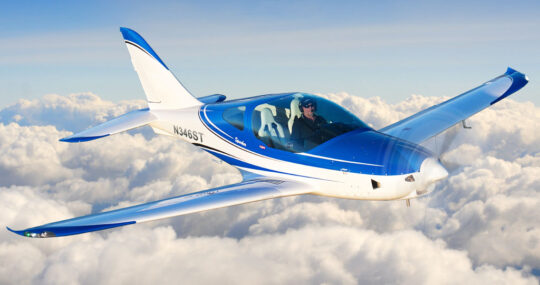 The last aircraft released by TL in 2015 was Stream, their elegant take on a tandem-seating LSA. I flew with Trey Murdaugh, proprietor of TL Sport Aircraft, the North American representative for the brand. Read about that experience from spring 2022.
"Sparker is more than just an aircraft recertified to a higher take off weight," reported Trey. The new entry is spacious and makes good use of the space and weight capacities. Additional take-off weight allows for a large luggage area that can hold 55 pounds in a space large enough for two sets of golf clubs. A smaller area up front can handle lightweight items you need in flight. Besides the additional load, you'll be able to access the compartment through an exterior door, eliminating one annoying aspect of loading some low-wing aircraft, requiring that you kneel on the seats and sling bags over a bulkhead.
Sparker's fuselage is formed over a Kevlar shell, providing excellent protection for the crew compartment. TL engineered both Stream and Sparker to have crumple zones similar to modern autos to dissipate loads before they reach occupants.
Sparker is high end throughout. TL fitted luxury heated leather seats and in-cabin heat. Electric adjustable pedals make it easy to find the perfect fit.
What to Expect
in mLSA Prices
You surely realize that with a 175-knot cruise speed, a 160-horsepower modern computer-controlled engine, not one or two but three large Garmin G3X instruments, a Stratos emergency airframe parachute, and a luxurious interior — all this will not come cheap. Here's another sure to exceed the $300,000 mark.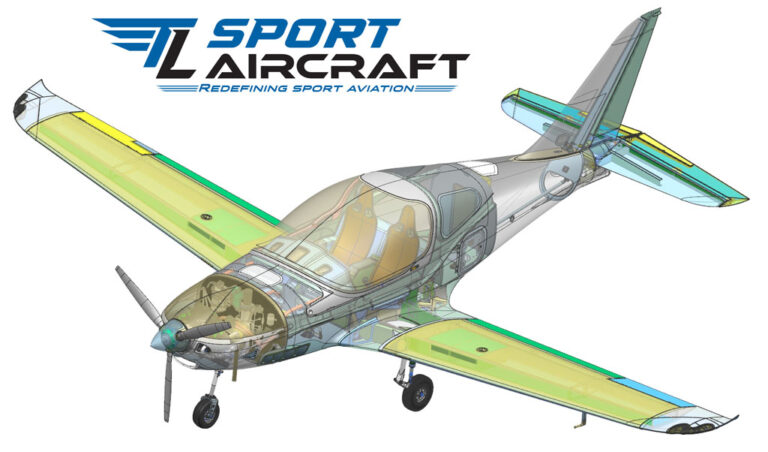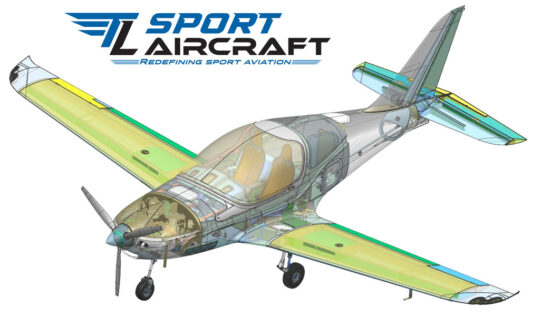 As I hear your groans over the prices we've seen in the newest Light-Sport Aircraft, please consider the prices on everything else you buy. Since Covid, many things you buy have gone up substantially in price; many items have doubled in price. That fact does not ease your financial burden and it certainly puts Sparker out of reach for some, maybe most pilots. That does not mean it is incorrectly priced; it simply may not fit your budget.
Perhaps the best news about Mosaic is that it will not negatively impact the LSA you have come to know and love. Many of those airplanes remain available at much more affordable prices. In addition, a growing number of used LSA are now available at even lower cost.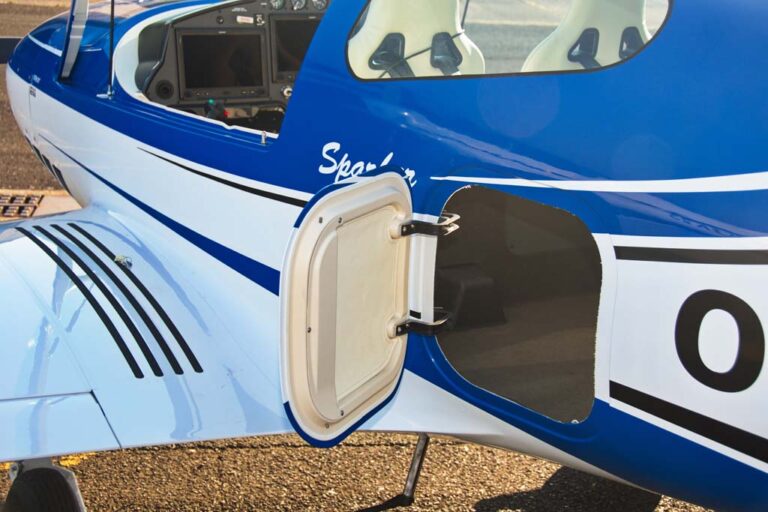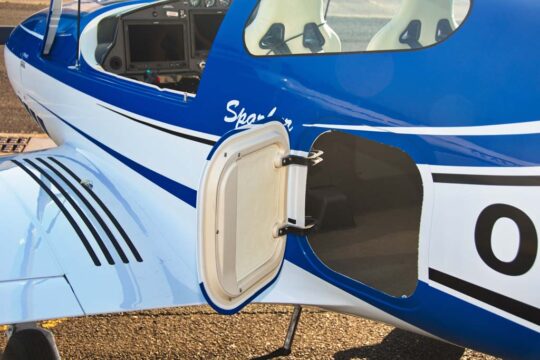 Yet if you have the budget or some partners, Sparker might be just the airplane to ignite your flying interests.
"The first Sparkers will come in under the Experimental Exhibition category," said Trey. He and TL personnel will investigate mLSA approval after Mosaic is out.
Come EAA AirVenture Oshkosh 2023 in just a few weeks, we may find out if FAA's promise will be kept. Last year the Mosaic Notice of Proposed Rule Making (NPRM) was predicted by "August 2023."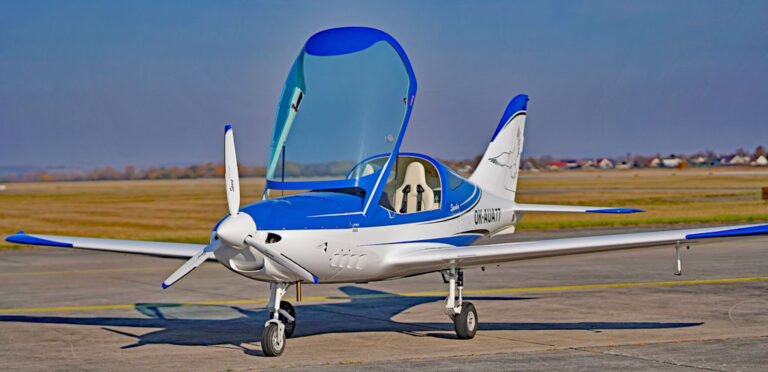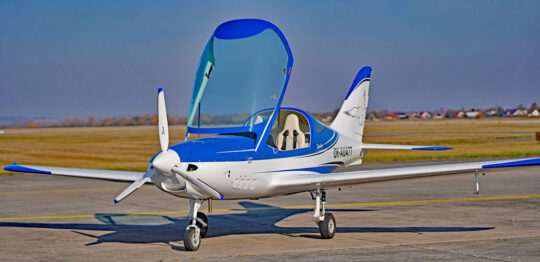 Once Mosaic arrives, I expect you will find TL Ultralight's Sparker to be an early aircraft to gain approval. Fortunately, pilots interested today don't need to wait until 2025 — the earliest date Mosaic could be fully available. Trey said the deluxe Sparker could be delivered in 7-8 months. Use the contact information below to obtain pricing and availability.
TECHNICAL SPECIFICATIONS
TL Ultralight Sparker
all specifications provided by the factory
Length — 21.75 feet
Height — 8.4 feet
Wing Span — 29.5 feet
Wing Area — 107 square feet
Horizontal Tail Width — 9.7 feet
Cabin Width — 49.2 inches
Empty Weight (depending on options)

*

 — 772 pounds
Maximum Takeoff Weight

**

— 1,320 pounds
Maximum Crew Weight — 440 pounds
Maximum Luggage Capacity — 55 pounds
Luggage Compartment Volume — 24 cubic feet
Never-Exceed Speed — 181 knots
Typical Cruise — 165-175 knots, per U.S. representative

***

Minimum Speed — 45 knots
Climb Rate (at gross weight)

*

— 1,200 feet per minute (2,000 fpm with 915iS)
Fuel Consumption (75% power)

*

— 4.25 gallons per hour (7 gph with 915iS)
Fuel Capacity — 24 to 34 gallons
Range — 869 statute miles
Engines

****

— Rotax 912ULS, 915iS, and 916iS
Propeller — three-blade PowerMax
Landing Gear — Hydraulic retractable landing gear; trailing link main gear
* Factory figure based on Rotax 912 ULS; more powerful engines are available
** TL Ultralight has increased MTOW to 1,653 pounds (750 kilograms)
*** U.S. representative cruise speed based on Rotax 915iS
**** TurboTech turbine powerplant (160 horsepower) is in development
ARTICE LINKS: