Most of us would be mighty pleased to sit comfortably and gaze upon our pace-setting aircraft. As reported recently, Alberto Porto, head of Porto Aviation, flew to a higher altitude and managed to squeak past the 400 kilometer per hour (true airspeed) barrier in his supersleek Risen powered by the turbocharged Rotax 914 engine.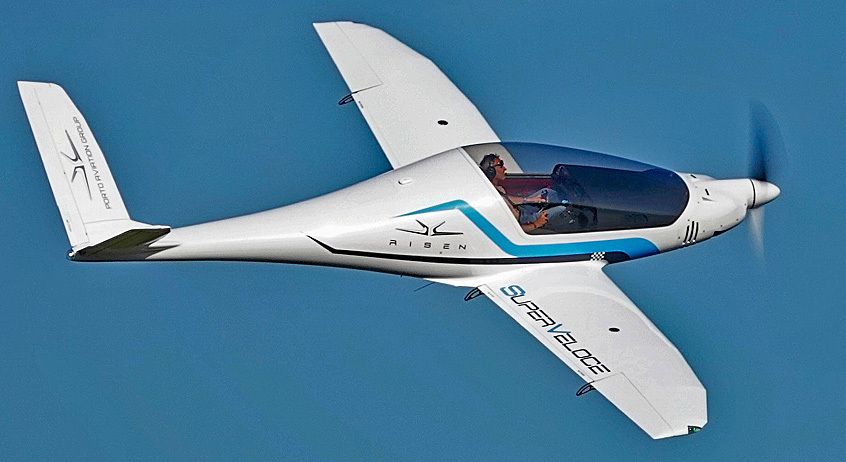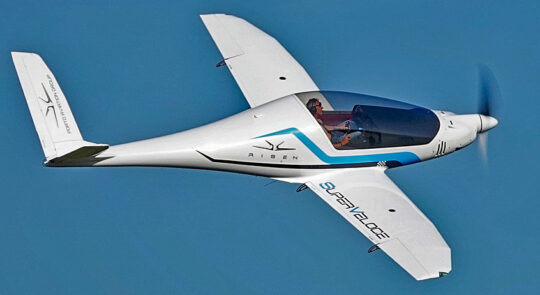 Most of us, however, are not Alberto. Apparently, this man does not care to sit idly and admire his past achievements.
When you've already designed what may be the fastest LSA-type aircraft in the world, what do you do next?
Shorten Risen's wing span, install a more powerful engine and go even faster. Duh!
Original Risen wingspan: 29.5 feet — Risen SuperVeloce wingspan: 26.9 feet. How much difference results when span loses 31 inches and power increases 40%? Speed demons want to know.
Can LSA Fly So Fast?
The speed olympics are going on in Europe where authorities do not restrict the velocity of what they call "ultralights" or "microlights." In the USA, very similar models are called Light-Sport Aircraft, except LSA are trapped by that darn 120 knot speed limit.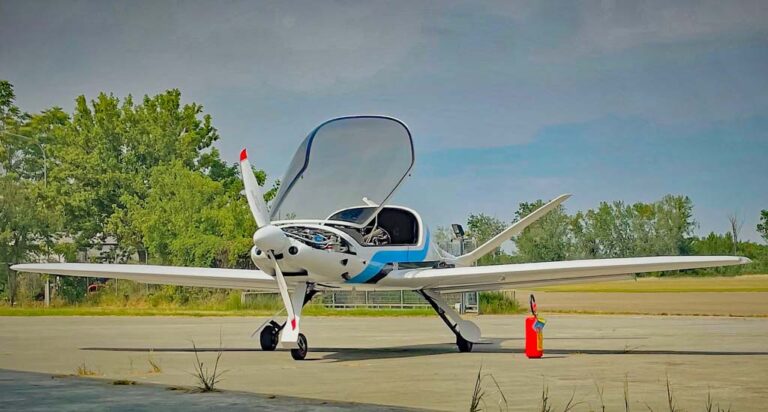 It's worth noting several countries that accept ASTM standards do not limit speed. That's why ASTM created standards for retracts, adjustable props, and other developments that are not presently permitted in America. (The organization is now called ASTM International for that precise reason.)
Are U.S.-based LSA genuinely limited to 120 knots? Yes, and no.
While this may change in the regulation to come at the end of 2023, present-day American LSA are limited to a maximum of 120 knots in level flight at sea level. Most pilots are aware that indicated speeds translate to higher numbers at, say, 10,000 feet above sea level. Some LSA are advertised as capable of reaching 150 knots at high altitude …and that is perfectly okay.
So, if you make the airplane as clean and slick as possible with a speed wing design and if you use retractable gear and in-flight adjustable prop plus install the highest horsepower engine in the Rotax line, you might fly well beyond 140 knots at altitude (150 knots is 278 kph).
Creator Alberto Porto went up high with the original Risen fitted with a turbocharged Rotax 914 and was able to reach 400.45 kilometers per hour or 216 knots. Most of us would be pleased to hit such a number. Most of us might rest on our laurels but Alberto is not most of us.
Re-Inventing Risen
Take that same speed demon Risen and clip its wings and tail slightly while fitting a 141-horsepower Rotax 915iS turbocharged, intercooled engine. What to expect?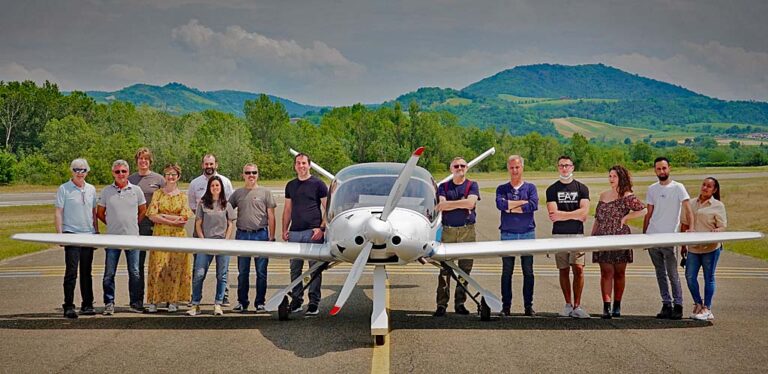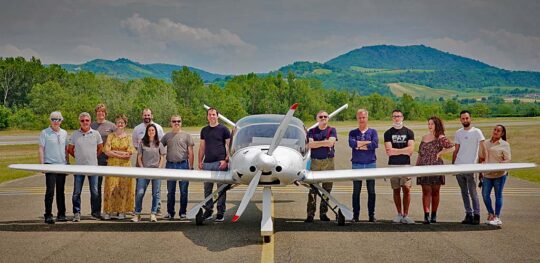 "Risen powered with the Rotax 914 turbo for the first time passed the barrier of 400 kph (249 mph) on a 15 kilometer straight course and 379 kph (235 mph) on a 50-kilometer triangle. Truly spectacular especially with a 115 horsepower engine. Just imagine what would happen with a 915iS?" asked Commercial Director, Stéphan D'haene in the fall of 2020.
"As Porto Aviation, we don't believe you can just install a 40% more powerful engine in the same airframe," continued Stéphan. "Either your 100 horsepower version is underpowered, or [an airframe with a] 141 horsepower 915iS will be overpowered. This is just physics. Exceptions are, of course, STOL or other draggy designs that will see only a relative small increase of cruise speed due to drag. Risen has the lowest drag ratio in the industry, so adding 40% more power is a lot for an already-fast aircraft."
Stéphan also commented on changes in European regulations that permit a higher stall speed. As FAA also appears headed toward higher stall, Alberto looks like a visionary in clipping Risen's wings a bit.
"As the LTF-UL2019 certification standard for 600 kilogram Ultralights no longer limits the stall speed to 65 kilometers per hour, but a significantly higher 80 kilometers per hour, Alberto decided to leverage the real potential of the magnificent Rotax 915iS," wrote Stéphan. "The airframe received a set of shorter wings and as a consequence, also the oversized Risen V-tail was reduced for perfect balance. This version of the Risen deserves its own type name:  Risen 915iS SuperVeloce."
Then he hinted, "We believe it's the perfect name for a 450 kilometer per hour (243 knot) max cruise two-seater!"
First Impressions
"I got the opportunity to fly with Alberto in this amazing new version of Risen," reported Stéphan. Without any hesitation I can confirm that the aircraft flies as easy and straight forward as the original Risen, which remains in production in combination with the 912iS 100 horsepower engine." He noted the 100 horsepower model offers excellent economy and is a range champion.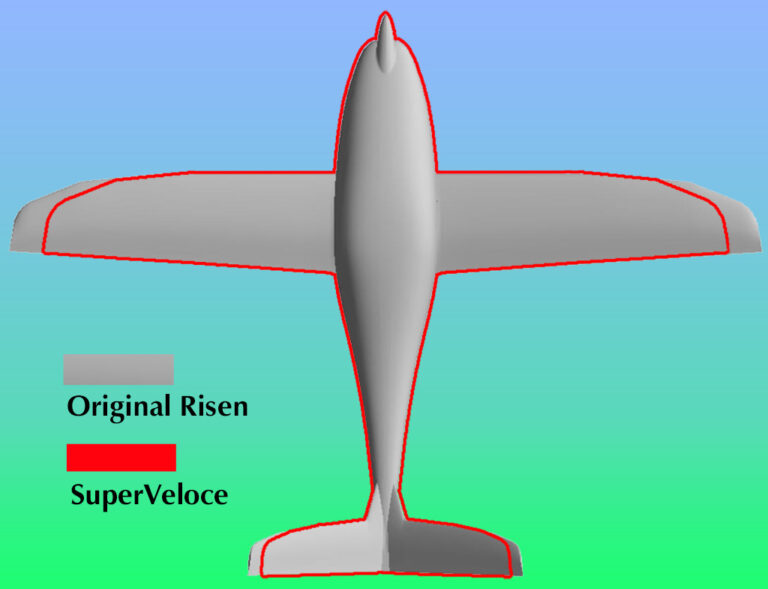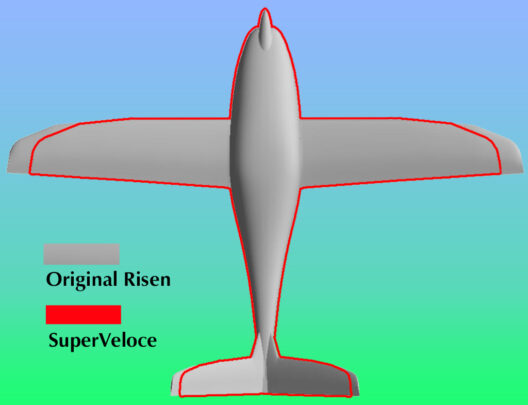 "We performed stalls and saw a 10 kilometer per hour or 6 knot increase compared to the normal Risen," observed Stéphan. "This is great news as it confirms the computer simulations and allows us to stay within European Microlight regulations, too."
Going fast pays benefits, at least for buyers that have somewhat thicker wallets.
"Let's not forget Risen has one of the largest cabins on the market with ultimate comfort for those long trips," added the commercial director. "Our first 12 months of production are already sold out, even though few outside the factory have seen the aircraft."
Serial production reportedly commenced three months ago. SuperVeloce #2 will soon take its maiden flight.
Stéphan expressed, "Many U.S. pilots want this aircraft. There are going to be a lot of busy builders!"
Care to be among them?
---
The following information is provided by the manufacturer and is subject to change.