This first year I ever saw Randy Schlitter fly one his models at an airshow seems a hundred years ago. Indeed, since that distant memory at Sun 'n Fun, this Kansas company has created a profusion of designs and delivered nearly 5,000 aircraft. To say it has been a great run qualifies as a significant understatement.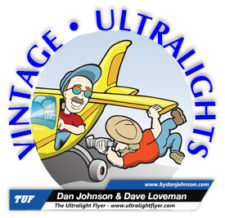 Today's S-21 Outbound (pilot report video) or S-20 Raven (pilot report video) seem a long ways off from those very early models yet it does not take an expert eye to see they are clear descendants from the original Rans aircraft.
What began this fascinating evolution of a light airplane company started almost 40 years ago — here's a report on the very first model, still flying! That humble little Coyote (Kansas is a U.S. prairie state so coyotes are a logical name) began something great but it remains a wonderful light airplane that you can buy today for a song.
Rans S-4 and S-5
"The founder of Rans Aircraft, Randy is one of the most prolific designers of ultralight, experimental and Light-Sport Aircraft that I know," said Videoman Dave in his production of these ten vintage ultralight videos on his The Ultralight Flyer YouTube channel.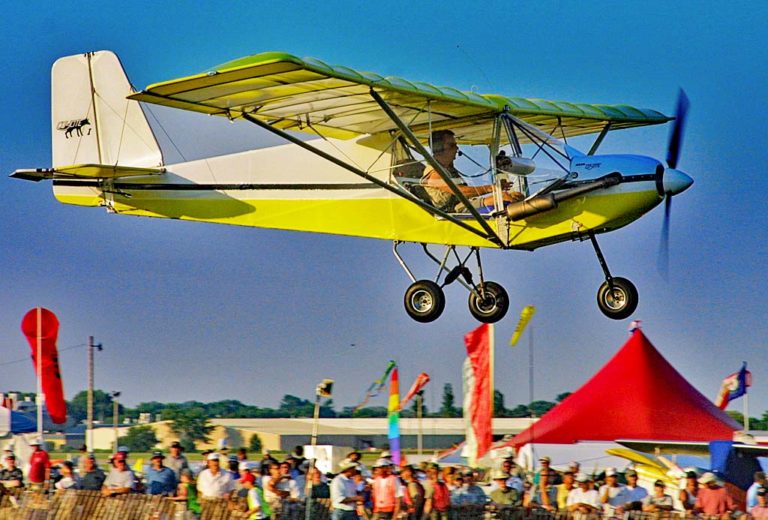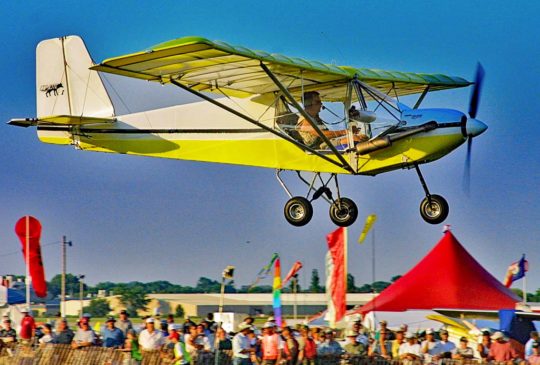 "The quality and finish of his aircraft and kits has to be seen to be appreciated," Dave added. I completely agree. I have often told Randy how I admired the factory finish of the airplanes he presents to interested pilots at airshows. A stickler for getting it right, Randy demurs my admiration but anyone who has closely examined his models at an event knows I am not exaggerating.
The Rans line of ultralight aircraft were first introduced at Sun 'n Fun 1983.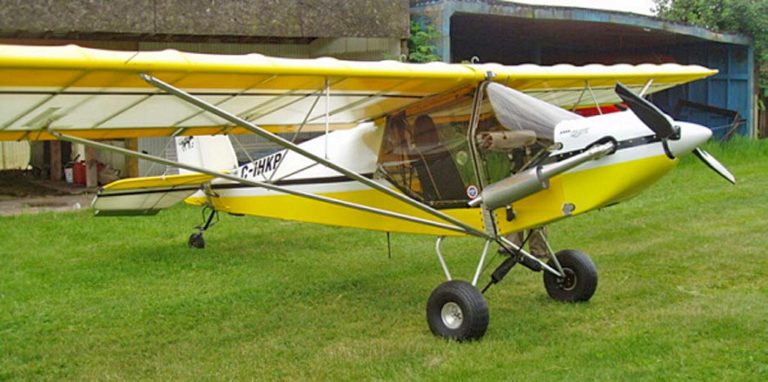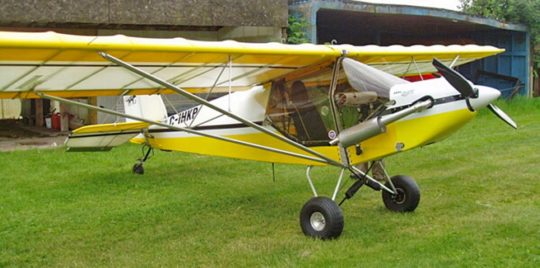 Then and today, most Rans models have been made available in both tricycle gear and taildragger configurations. Most of Randy's designs are high-wing, strut-braced, tractor aircraft, though a smaller number of models were pushers and one current model is the low-wing S-19 Ventura.
Both S-4 and S-5 featured the same bolt-and-rivet-joined aluminum tube construction, covered in sewn, slip-on Dacron sailcloth envelopes.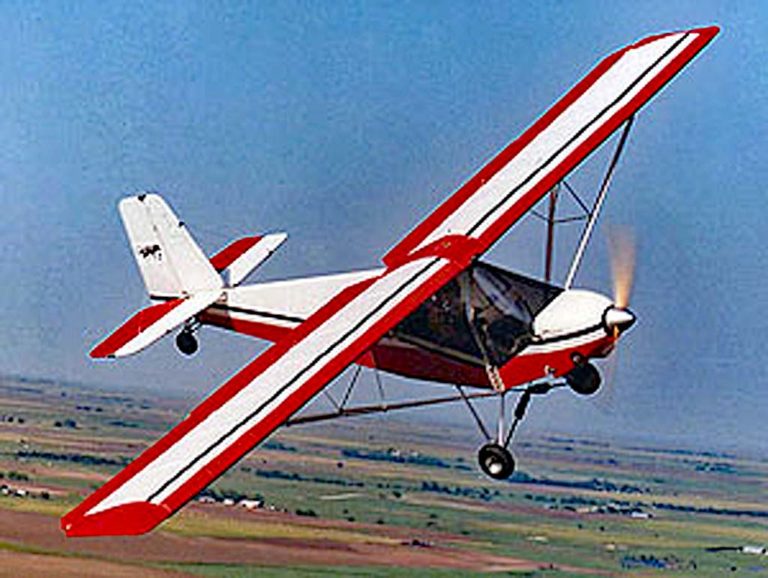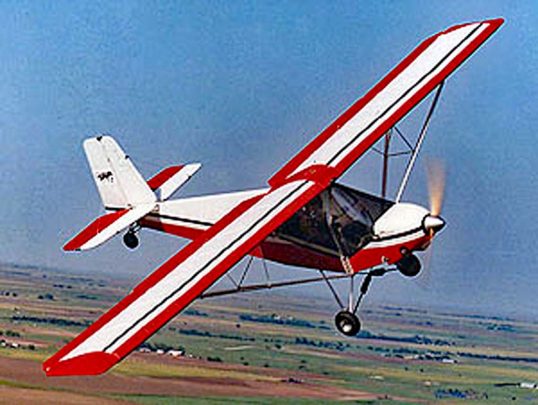 Kit assembly time for these fairly simple aircraft was between 100 and 125 hours. "Rans' manuals and instructional building guides lead the industry in completeness," expressed Dave. "No special tools or jigs are required to build the planes and they can be built in a single car garage."
Both Rans S-4 and S-5 feature standard stick-and-rudder three-axis controls with flaps. They have a center-mounted stick and left-hand throttle.
As Randy is a longtime fan of Rotax aircraft engines, power was supplied to S-4/5 by the single cylinder Rotax 277 at first followed by the more powerful, twin-cylinder 377 or 447 engines. When equipped with the more powerful engines, climb comes in at 750 feet per minute.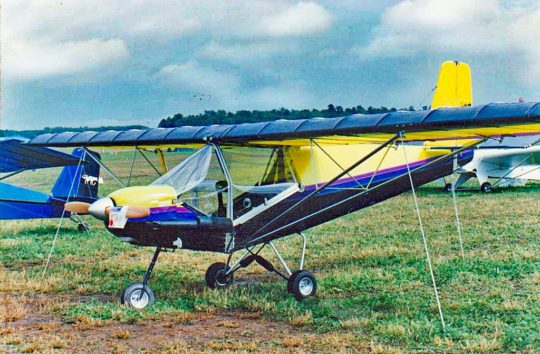 Cruise speed in S-4/5 is 55 to 60 miles per hour while stall, using optimal flaps, is 25 miles per hour.
Both S-4/5 are enclosed cockpit designs but can be flown with the doors removed (which all of we early ultralight pilots love).
Either model can be fitted with floats or skis and cabin heat and ventilation is available.
If you find a used Rans S-4 and S-5 The Ultralight Flyer recommends that the plane's fabric be tested, the airframe, wings, landing gear, and the control systems be thoroughly inspected. Check the history of the engine and if uncertain, remove and inspect pistons for wear and seizure.
At the time of production of this video The Ultralight Flyer would estimate the value of a used Rans S-4 and S-5 from the 1980s to be between $4,500 and $6,500.
S-4 and S-5 lead to the S-6 Coyote, a two seater, that has proven to be the most successful (by units sold) of any Rans Aircraft. To say the single seater Coyote models (S-3, -4, and -5) led to Randy's and Rans' fame is not stretching the truth. Congratulations to the whole Rans team and its well-known leader.
The next installment will conclude this Vintage Ultralight series. Based on response, Videoman Dave's effort went over very well. A hunger continues for affordable aviation (this website's main focus) and this interest joins a fascination with the history of light aviation. These vintage ultralights — all dating from the early 1980s, now 40 years ago! — are recalled by many readers who are obviously pleased to see them back in the spotlight.
I'm glad you have enjoyed them. Watch for the finale in a couple days!
---