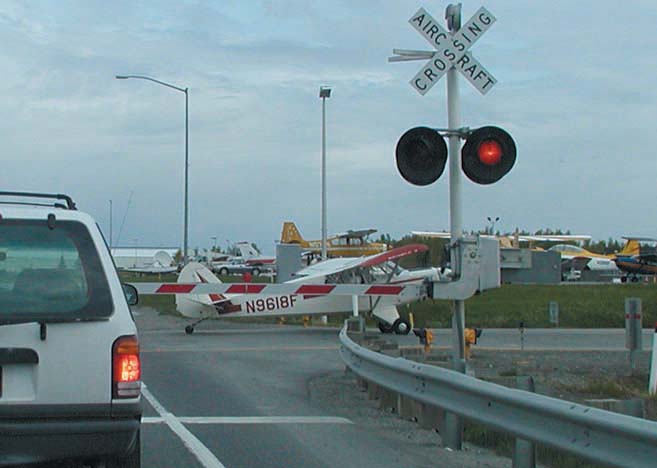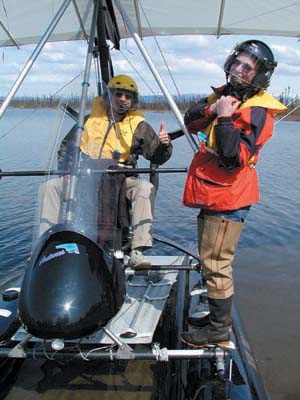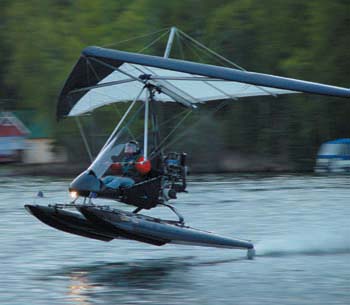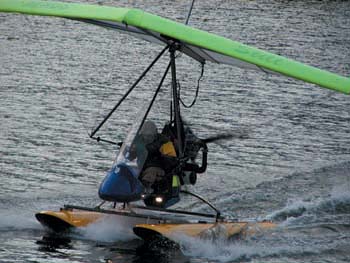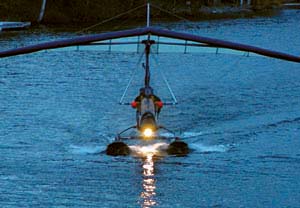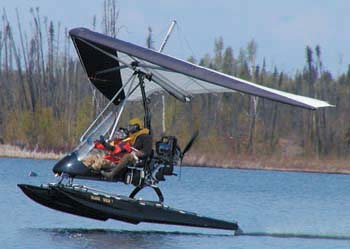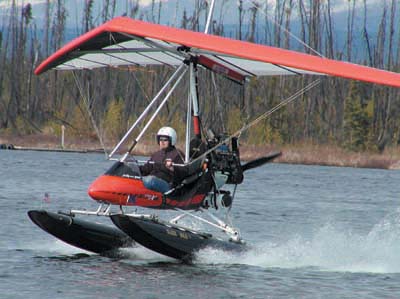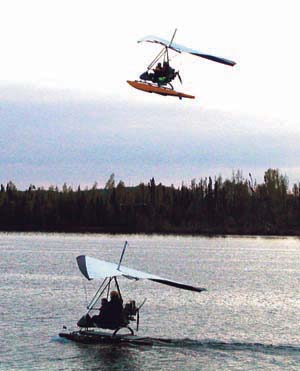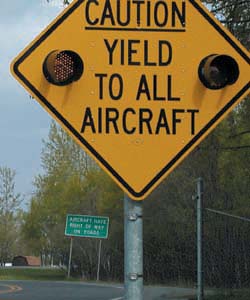 A Trip to Alaska Unearthed a Hotbed of Ultralight Activity.
Alaska's facts are amazing. Most everyone knows that the sun stays up incredibly late-in the northern oil fields of Prudhoe Bay it doesn't set for three months! But did you also know the daily tidal change amounts to a whopping 38 feet?
More on point for an aviation magazine, Alaska boasts the highest concentration of pilots anywhere in the U.S. and probably the world. While the lower 48 states contain about one pilot in 500 among the general population, Alaska has one in 47. Even more astonishing is airplane ownership. One out of every 53 residents owns an airplane. In the contiguous United States, that figure is closer to one in 1400.
In Alaska, nobody complains about airplane noise. No wonder-with a physical size about half of the contiguous U.S., the state has only 13 highways, three of which are gravel. If you don't fly, you don't go most places.
I found Alaska even more fascinating when I discovered the robust health of the ultralight flying community in our most northern (and western) state.
Alaska Airmen
My BRS travel partner Gregg Ellsworth and I were in Anchorage for our first participation in the Alaska Airmen trade show May 17-18, 2003. The sixth annual show took place in the huge FedEx hangar on Alaska International Airport. The airport is a hub for several large carriers including FedEx, UPS, Northwest Airlines and several foreign flag operations.
As I hiked around the airport one fine spring day, I realized that I saw more Boeing 747s taking off than I'd ever seen-even at the world's largest airports. A huge cargo liner departed every few minutes all day long, and I am not exaggerating.
Well, we can either stop here for fuel en route to Asia, or we can take cargo off the plane and go nonstop," said one 747 captain. Obviously, the load is what's important, and Anchorage has the fuel these thirsty behemoths need.
On the lighter side of aviation, Alaska International is also home to hundreds of floatplanes. In the winter they all morph into ski planes, so my stroll took me past dozens of ancient trucks with big booms on them (for hoisting planes while swapping skis for floats). Floatplanes and 747s are controlled by a single FAA tower with lightplanes often taking off one direction while the big Boeings go the opposite direction. On this airport, like most airports in the state, airplanes have the right of way even on car roads that traverse airport property. Any pilot has to love it.
Antares Floats
In this state of flight, one also finds a thriving ultralight community. Most of the work to create this group is associated with the name Mike Jacober, but another man has been making quite a presence. Sergey Zozulya is a Ukrainian who has been living here with his wife and daughter for several years. Zozulya is the brains and initiative behind the Antares trike line. His business, Antares USA, is a new entity given life after he obtained official permission from Washington for a longer stay in the U.S.
With more than 300 aircraft flying worldwide, Antares has become a recognized brand in the ultralight community. The company's American presence brings this built-tough trike to Yankee pilots. One of the design's distinguishing qualities is the composite bow main landing gear leg that helps lend an uncluttered look.
Another quality that sets this trike apart is the manufacturer's own floats. Designed in the Ukraine, these floats boast 10 years of development. Now the company is beginning to offer them for owners of other trike brands. One of the first to sign on was AirBorne of Australia.
I had several chances to fly the Antares floats in Alaska, all on Big Lake northwest of Anchorage. The floats have been specially crafted from fiberglass and marine plywood. A hydrodynamically efficient design allows them to quickly get up on step for quick take-offs. Flown dual or solo, I found little difference in water operations.
Antares floats are designed to generate reduced spray during takeoffs, landings or taxiing. A spray shield is fitted between the floats to keep pilot and passenger dry at any speed. A single rudder makes for secure water taxiing. Sturdy construction lets you beach on gravel or rocks without damaging the floats.
Our floats can be mounted on any trike in minutes. They come with stainless steel, titanium and aluminum hardware for easy installation," Zozulya said. "On the AirBorne Edge trike, Antares floats can be mounted in approximately 20 minutes-and no modifications are required to the AirBorne trike itself. The front yoke bushing mounts directly to the keel tube by using existing holes. The floats are attached to the mounting brackets with rubber bushings."
If the rig interests you as it did me, you can purchase the complete Antares trike, Aeros wing and Rotax 582 engine for $25,950. As floatplanes go, this is a fair bargain.
Remembering Mike Jacober
Zozulya found a home in Alaska ultralighting thanks to Mike Jacober. So did almost everyone else in the state. In a significant blow to Alaskan aviation, Jacober died in a training accident about two weeks after the Alaskan Airmen airshow. The Alaska ultralight community is in shock and has lost a highly energetic personality.
Jacober arrived in Alaska about 30 years ago with his hang glider. Over the decades, he focused on powered ultralights and persistently pursued a flight school operation that delivers thousands of instructional hours annually. Jacober himself flew more than 700 hours of instruction in 2002, and he'd kept that pace up for years.
A safety counselor to the local FAA office, Jacober was known for his infectiously positive attitude and tremendous drive. He stressed safety religiously and cared for his students and the entire flock surrounding him as though he was their father…which, in a way, he was. Alaska will deeply miss Mike Jacober as will many other light flight enthusiasts around the country.
FOR MORE INFORMATION on Antares USA, contact the company at 20748 Birchwood Spur Road, Chugiak, AK 99567; call 907/350-6501; fax 907/276-0927; e-mail antares-us@ak.net; web www.antares-us.com.
Published in Kitplanes Magazine