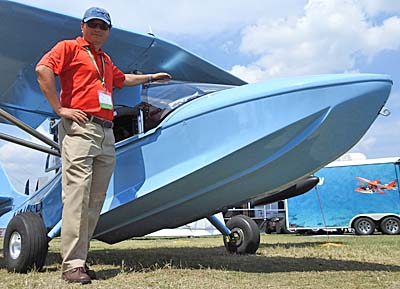 Adam Yang, the CEO of Progressive Aerodyne, resigned from the CEO position on May 18, 2017 and is handing the position to his successor, Geoff Nicholson. Progressive Aerodyne developed and manufactures Searey, which is a very well-recognized amphibious Light-Sport Aircraft. Adam has been chairman of the board and CEO for the past six years.
Adam led the company as it evolved from a kit airplane manufacturer of more than 500 aircraft to a factory-built LSA company. In 2013, under Adam's leadership, the company achieved Special LSA status following an audit that some FAA officials regarded as one of the most successful in the industry. "[Searey] passed FAA's inspection with no major findings," noted Adam.
The company continues to offer kit versions as well as fully-built LSA in a variety of configurations.
Searey achieved another distinction with Adam at the helm. The LSA seaplane claims to be the first LSA to obtained Type Design Approval and a Production Certificate from the Chinese aviation authority, CAAC, in 2015.
The number of Searey sales obtained the third position on LSA market share ranking in the United States in 2015.  By spring 2017, close to 70 Searey LSA have been built and delivered to customers in the U.S., China, and Australia.
Thanks to Adam's efforts, Searey has well positioned itself for growth in world markets.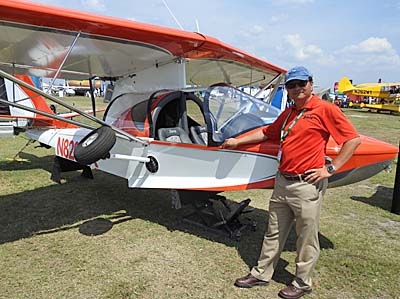 Adam expressed, "I am grateful for all the people who supported the endeavor to make Searey a strong manufacturer of the fun, practical and safe aircraft including employees, customers, contracted professionals, distributors, suppliers, local government officials, pilots, instructors, Searey enthusiasts and their family members. Without everybody's efforts and selfless support, it would have been absolutely impossible to achieve what we have today."
Adam no longer has an ownership position of Progressive Aerodyne and will take a break before moving on to his next endeavor. However, he added, "I will keep flying the wonderful Searey."
New CEO Nicholson will lead the company to the next level of success. "Geoff has an aerospace engineering degree with years of experience as an executive of operations in the aviation industry," reported Adam. "He holds a commercial rating, multi-engine rating, and was a CFI."
So long, Adam. Best of luck in your new adventures!