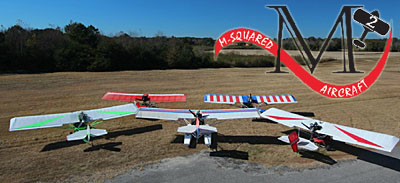 Sun 'n Fun is coming in less than two months. Surprised? Yes, we are now less than 60 days before the start of this season-opening event. The folks in Lakeland offer so much to do at their April celebration that you can barely jam it all in to a six day visit. No doubt this is why many arrive a few days early … well, that and Florida being the Sunshine State which will be warm and pleasant from April 21-26, 2015. C'mon down. Get away from that snowy winter up north.
One thing you may not have done is visit the Museum on the property. All those new airplanes and products plus a major airshow keep people outside, understandably so. However, for 2015 light aircraft enthusiasts have one more reason to plan some extra time to keep the sunburn to a minimum by spending a few hours inside.
Known officially as the Florida Air Museum, FAM has quite a collection of aircraft for your review … and no, it isn't simply a smaller version of EAA's world-class museum at Oshkosh (also worth a few hours).
FAM features "Aerospace Discovery," which offers a broad display of rare and fun examples of aircraft including several one-of-a-kind designs, vintage classics and antiques, plus warbirds. However, FAM has been a bit spare in the lightest end of aviation.
That will change by the time you arrive in Lakeland, Florida for Sun 'n Fun 2015. Thanks to a generous donation from Ray Anderson, a very special — indeed one-of-a-kind — "ultralight" will be added to FAM's display. Built from an original airframe from M-Squared Aircraft, here's an airplane you have to see to appreciate. Oh, heck, even then you probably won't absorb everything Ray and the M-Squared staff accomplished with help from a local university.
Outstanding among its many features is the HKS powerplant. This is a fairly rare animal with the turbo-HKS 700T that produces 80 horsepower. On this light single seater, Ray said that engine helps him leap off the ground in one and a half airplane lengths, or about a 30-foot ground roll. HKS is better known for its 60-horsepower 700E model.
Our video walks you around this airplane so you can get a fuller idea. It may look like a simple little single seater — and it is, in a way — but it seems Ray left out only the kitchen sink in his effort to make this gray Breese SS a very special aircraft.
I am a member of FAM and encourage you to consider this as well. Here's the rates and member benefits.
Now, I want to focus on the airframer behind Captain Ray's work (he's ex-military and looks the part). M-Squared Aircraft is one of the longest-running airplane producers in the LSA space. Like myself, proprietor Paul Mather far pre-dates Light-Sport Aircraft. We were both around years before this newest aviation segment even acquired the name.
Logically then, Paul's M-Squared Aircraft business was early in declaring it met ASTM standards for Special Light-Sport Aircraft. You need to contact him to know the latest prices, but at one time, the lowest cost Special LSA you could buy was from his company. If you are one of the many who lament the high cost of carbon fiber, glass-panel, LSA speedsters … well, I understand, but you ought to have a look at Paul's fun flying airplanes. I got a crack at Ray's HKS-powered Breese (wow!) but I think I've flown all the models in M-Squared's line and every one of them is a well-proven joy in the air.
Like many of the light aviation segment businesses, M-Squared Aircraft is a small enterprise, described by some as a "mom-and-pop shop." As with many such businesses, some deep expertise is available but with few employees, such operations rely on friends of the business. Paul appears to have no shortage of supporters to help him make it all work well.
As Paul decided to upgrade his website, he called in some of those volunteers, but got some of his best support from his daughter, >b>Summer Brown. Trained in graphics, she's good with a digital camera as the new website attests. Seen in the nearby photo, Summer went aloft with Dad in every airplane comprising the M-Squared Aircraft inventory. Check out the new website and stop by their display at Sun 'n Fun 2015.
You may or may not see Paul as he spends an amazing amount of his time aloft giving demo rides. Like any other aircraft vendor he's flying those interested in purchases, but "King Paul" is a mainstay at giving flights to those who volunteer to help airshow put on their events. For airshow visitors demo flights are modestly priced and Paul Mather is one of the most expert flyers to take you up. I encourage a visit but ask soon; this guy books up fast.