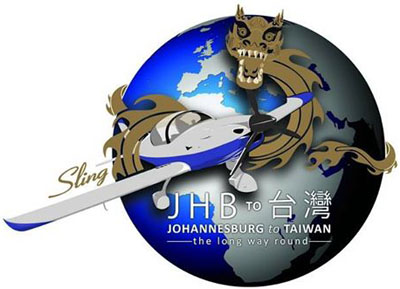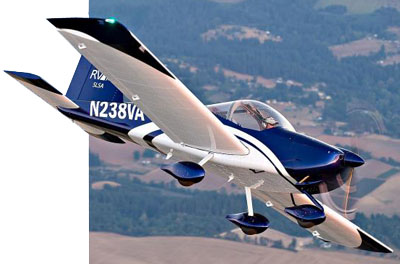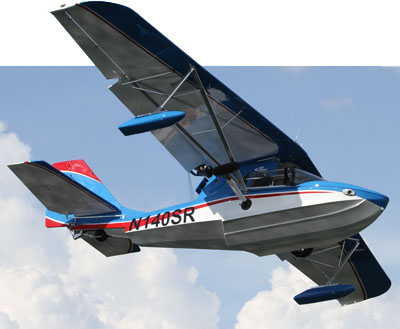 The "Big Show" is just days away, so of course, journalists and readers are asking what will be present? The question is worthwhile, but often the most interesting discoveries are not foretold either to maintain secrecy or due to the last minute scramble to make a new project showable. Here are four products attendees may want to investigate. Watch for more previews.
"What a journey so far, wrote Jordan Denitz, spokesman for The Airplane Factory USA! Globetrotters Mike Blyth with Patrick Huang of The Airplane Factory Asia have completed their first three legs on their way around the world in a Sling powered by the Rotax 912iS. Starting in Johannesburg, South Africa, they traveled to Namibia, Ghana, and Cape Verde.
On Monday they were taking a well deserved rest after 37 hours and more than 4,000 nautical miles logged so far. "They are gearing up for the biggest hop yet, crossing the Atlantic," added Jordan. This will be the third such round-the-world trips for the Sling LSA from The Airplane Factory. Directors Mike Blyth and James Pitman flew the Sling 2 prototype around the world in 2009. Mike did it again in a brand-new four seat Sling 4 in 2011 accompanied by Jean D'Assonville. Mike has previously accomplished numerous very long flights in trikes.
The adventurous pair plan to arrive at Oshkosh on Monday, July 20th. Their LSA will be on display at TAF's booth located in the EAA's North Aircraft Display/Homebuilt area where you can also see the four seat kit TAF-USA is selling to Americans. With any luck, I hope to get up in the Sling 4. Earlier, I reported Sling 2 had many wonderful qualities.
Chesapeake Sport Pilot flight school, based in Stevensville, Maryland, has earned the first Vans RV-12 dealership in the United States, reported CSP owner and Chief Flight Instructor, Helen Woods. "The RV-12 is the most popular aircraft we have ever put on the flight line at Chesapeake Sport Pilot," she explained. CSP can now offer RV-12 for sale or rental.
Van's Aircraft representative Kaitlyn Tepe said, "Partnering with Chesapeake Sport Pilot will give customers a better opportunity to be introduced to the RV-12 locally. CSP offers the whole range of services for the RV-12 from flight training and rentals to maintenance and flight reviews."
Chesapeake Sport Pilot was recognized by AOPA as one of the top flight schools in the country with the 2014 Outstanding Flight School award. The company described itself as "the nation's largest light sport flight school." CSP reported more than 20,000 hours of Light-Sport flight instruction over the past eight years.
In LSA Seaplanes Icon may get lots of press for the first delivery of their attention-generating A5, but another company offers a well-proven and evolved design that you can get much more quickly. You'll also save a bundle. While it doesn't offer electric folding wings, Progressive Aerodyne's Searey does offer manually folding wings. AirVenture Oshkosh visitors can see the arrangement in detail.
"One of the most frequently asked questions about the Searey LSA is, 'Can the wings fold?'," reported company officials. Indeed, folding wings are an option on the factory-built Searey SLSA Sport and Elite. "This is a great option for those interested in trailering the aircraft or storing it in a narrow space," said Progressive Aerodyne. "We will be displaying one of the folding-wing- equipped Searey Elites at our main booth."
A few lucky souls — your faithful reporter hopefully among them — will get to take a flight in the A5. However, more importantly, YOU can take an evaluation flight in a Searey while you are visiting Oshkosh. Act soon! "To schedule a demo flight in the Searey Elite at Oshkosh send an email. They urge you to include "OSH DEMO REQUEST" in the subject line of your email. Then make your way to the seaplane base — EAA offers regular free bus transportation — and get ready to smile broadly.
Belite entrepreneur James Weibe sounds the like the tech seller he formerly was, "The most affordable, easy-to-build, legal ultralight you've ever seen … is coming to AirVenture 2015." He calls his goal a "Part 103 air adventure" and said, "We think we've nailed it!"
A new strutless Belite design is the company's first low wing entry and quite a departure from the Kitfox Lite — since renamed and significantly evolved in various directions — that James started to offer. The new model-to-be uses trailing link suspension, free-castoring nosewheel, tricycle gear, and "nice coca-cola lines on the rear fuselage," said James. The new design will use carbon fiber fuselage/cabin construction over wood/foam core. It will have 28 feet of span, a broad 53-inch chord, and weigh 180 pounds without powerplant.
If you want to help bring the new bird to market, you can join the fun. "We'll be funding the development of this project through KickStarter." He promises big savings on the kit to those who participate, "plus other fun rewards."
Stay tuned … more to come!