As we continue with this fourth in a series of ten about very affordable light aircraft from earlier times, we stress again that all the aircraft presented in this series still have some essential qualities that warranted their inclusion.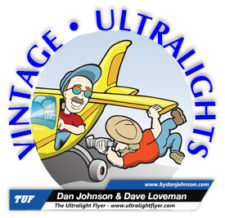 First, these are all aircraft with which Videoman Dave and I are personally familiar. I have flown all but one on the list and I believe Dave has flown all of them. So, we come to the series with real experiences in these flying machines. It has been a while for many of them, but assuming maintenance is good (see the important message at the end), this can be reasonable for many pilots to consider. However, as with any used aircraft, the buyer must be aware. Neither Dave nor I can comment on any one particular aircraft.
Second, and with the maintenance message firmly planted in your mind, all the models in this Vintage Ultralight series still have parts available from current-day producers. These companies rarely succeed solely from making parts — though doing so can form a reasonable business when enough of them are still flying.
Hiperlight SNS 8 Biplane
In this article and video below we will take a quick look at the Hiperlight SNS 8 dating back into the 1980s when the Sorrel brothers first created it out west.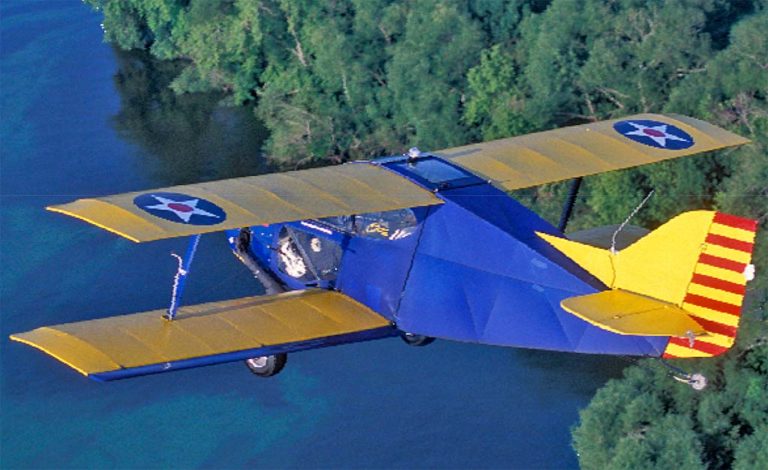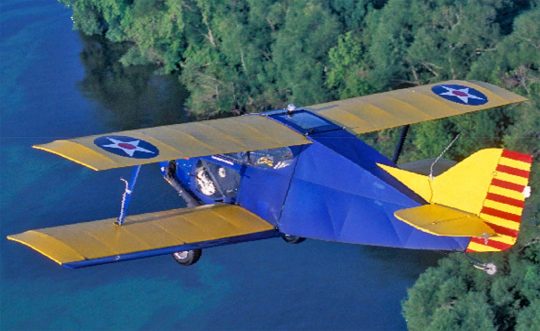 As it turns out, the Sorrel Hiperlight SNS 8 was originally designed at the request of Ron Schettler, the first Canadian Distributor of Rotax aircraft engines. It was originally designed to be powered by the Rotax 277 single-cylinder, 28-horsepower two-stroke engine using a Hegar belt reduction drive.
Digging deeper we find SNS 8 is actually a smaller version of the Sorrell Hiperbipe. For those curious about naming conventions, SNS in the name stands for "Sorrell Negative Stagger." A negative stagger puts the lower wing ahead of the upper wing, where most commonly with biplanes, that is not the case. The most celebrated example of negative stagger is the elegant (and not very affordable) Beech Staggerwing (photo below video).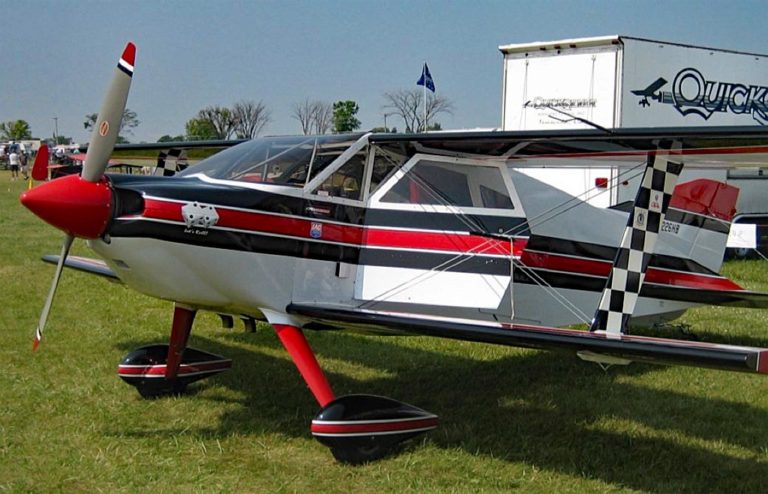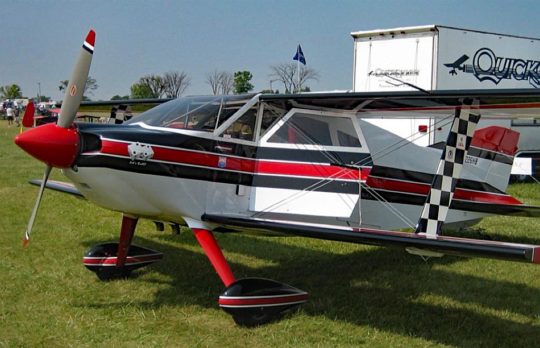 SNS 8 is offered in kit form. It features a two piece 4130-welded steel fuselage, which can be separated for ease of storage. The aircraft can be covered in pre-sewn Dacron sail cloth envelopes or by the use of standard aircraft covering materials. Building times are in the 150 to 400 hour range, with the conventional fabric covering taking longer to complete.
Present-day supplier Thunderbird Aviation in Michigan stated, "SNS-8 was designed to comply with Part 103 of the FARs and is still one of the few ultralights being manufactured legally. Since it meets ultralight vehicle parameters, you can get in it in kit form or you can get it fully assembled ready to fly."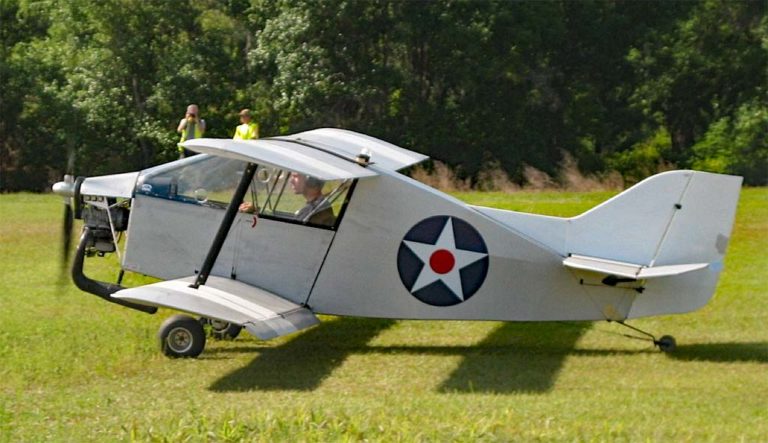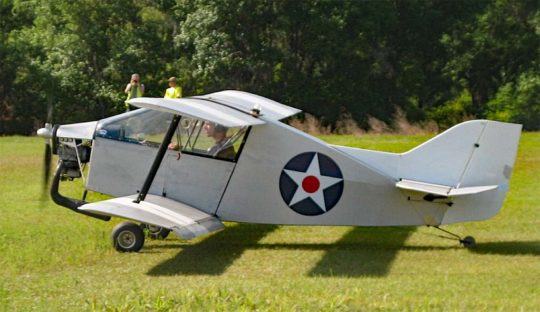 Thunderbird Aviation was established officially in 2002 by Ron Jones. He reported, "[We] offer aircraft that appeal to a wide range of interests …from an ultralight, to a two-place Experimental, to a fully aerobatic yet cross-country-capable machine, and soon to come will be the SLSA Version."
Beside being a biplane. Hiperlight SNS8 is a taildragger in a tractor configuration. It uses standard stick-and-rudder, three-axis controls, with full-span flaperons on the lower wing, a center mounted stick, and left hand throttle.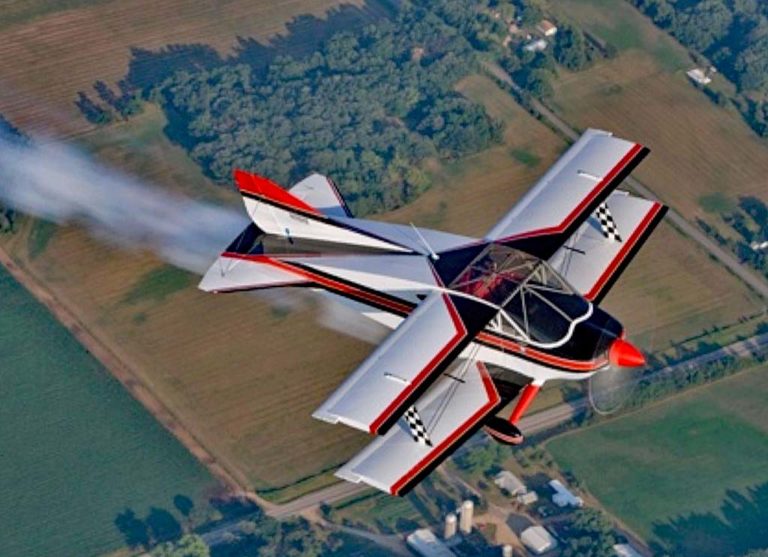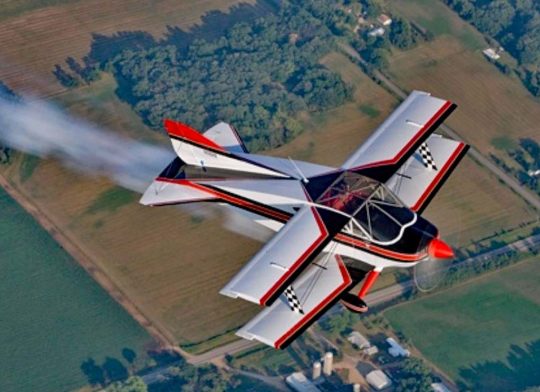 Beside a Rotax 377 or 447, other engines that have powered the Hiperlight SNS 8 are Hirth, Kawasaki, and half-VW conversions.
Climb rate comes in at around 750 feet per minute, cruise is 55 to 65 miles per hour, and stall comes in at 27 miles per hour.
A new kit Hiperlight from Thunderbird has the following specifications:
Wing Span — 22 feet
Length — 15 feet 6 inches
Wing Area — 140 square feet
Engine — MZ201
Fuel Capacity — 5 gallons
Empty Weight — 247 pounds
Gross Weight — 500 pounds
Assembly Time — 150-200 hours
Maximum speed — 98 mph
Maximum Cruise — 62 mph
Stall Speed — 27 mph
Range — 150 miles
Take off Distance — 175 feet
Landing Distance — 175 feet
Rate of Climb — 700 fpm
Glide Ratio — 12:1
At the time of production of this video The Ultralight Flyer would estimate the value of a used Hiperlight SNS 8 from the 1980s to be worth between $4,500 and $6,500.
---
Standard Advice for Buying a Used Vintage Ultralight — The Ultralight Flyer YouTube channel recommends that Dacron envelopes be removed from SNS-8 models to thoroughly inspect the airframe, wings, landing gear area, and control systems. ••• If the history of the engine is unknown it is recommended that the exhaust be removed and the pistons inspected for wear and seizure.
I encourage you to support The Ultralight Flyer YouTube channel here.
---
---