Don't hate me… I know this short article is not about Light-Sport Aircraft. Call it another break from the never-ending news about coronavirus.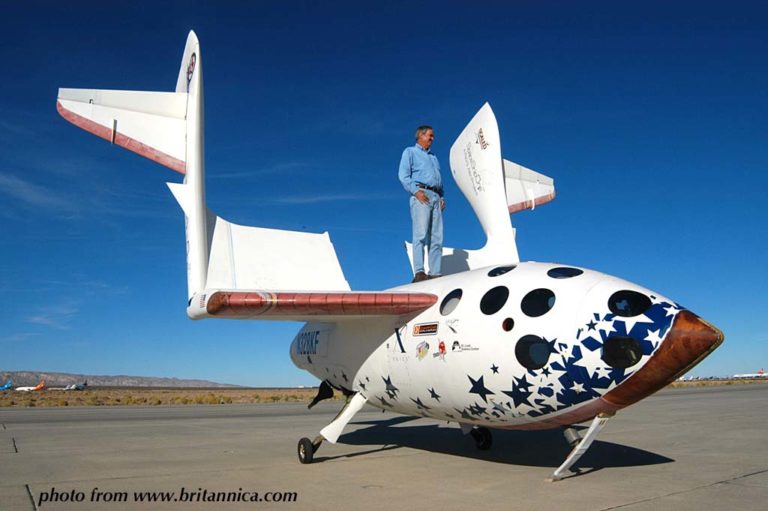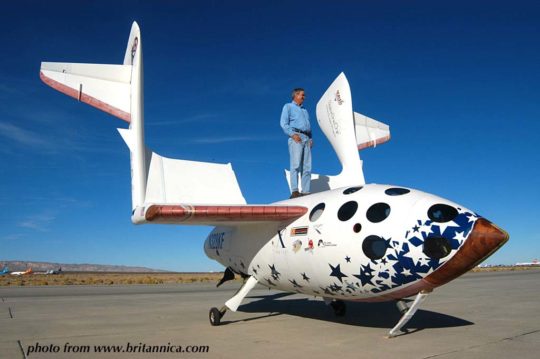 You can call the title "clickbait" if you want, but I've long had a strong interest in space flight and SpaceShipOne certainly was far lighter than any manned spacecraft NASA has launched.
Still, even this light and relatively simple spacecraft is about as far from Part 103 ultralights as you can get.
It's the main man behind this space adventure that may be of greater interest to pilots of any certificate.
I was initially captured by the video below. When I realized it was an interview with Burt Rutan, I was drawn to see what this tell-it-like-it-is fellow had to say.
I'll keep this short as it doesn't relate to Light-Sport Aircraft, kit-build aircraft Sport Pilots may fly or ultralight aircraft. For you true believers — don't worry. I don't plan to repeat this.
What Would Burt Do?
Some interesting tidbits surfaced in this video interview.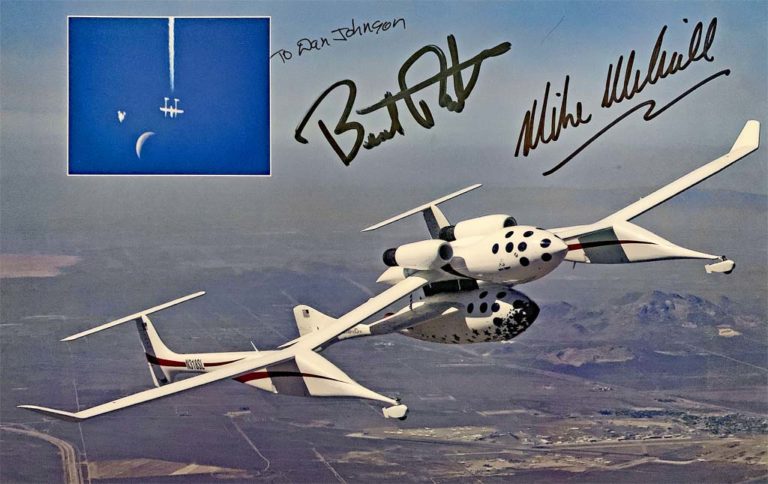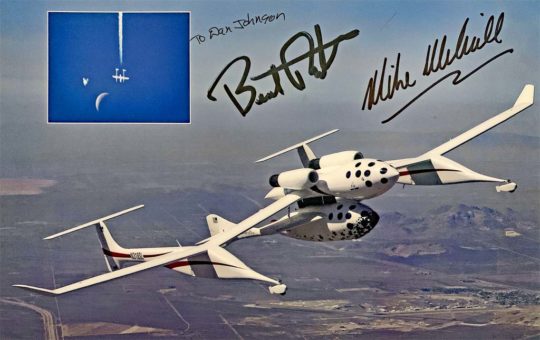 How many airplanes has Burt Rutan designed? Answer: 391. Now, that's impressive. I can't truly comprehend as I'm not a designer. However, I have flown a similar number of aircraft. That has taken me a whole career and what I did was go fly the aircraft. I wrote about nearly all of them and that consumed quite a few more hours but nothing remotely close to what it takes to design a complete aircraft. I'm doubly impressed.
How many of those designs have built and test flown? Answer: 49. While that's a smaller number, it still means one in eight of the many Rutan designs went into the sky. These aren't all variations on a theme as most designers do. Not that I see anything wrong with building on your earlier designs but creating completely different aircraft every time is a monster amount of work. Sure, they all share some common Rutan (unorthodox) qualities but most designs were quite different from the others.
How many Rutan designs hang in Washington D.C.'s Smithsonian Museum? Answer: 5. Without researching, I'll hazard a guess Rutan may have no peers in that particular achievement.
What does Rutan have to say about taking risk? Answer: "If you don't take risks, you're not gonna have breakthroughs. All the government space agencies and all their prime contractors had concluded that it was impossible to reuse rocket boosters. [Bezos and Musk] took enormous risks and tried anyway. They all crashed at first and kept crashing but, wow, they figured it out." Now, "reusable rocket boosters change the entire outlook."
Is the existence of billionaires why we have a private space industry? Burt's answer: "[Billionaires are] why we have a lot of things. There's nothing wrong with folks making huge amounts of money. For example, wouldn't we have an oil industry if it wasn't for someone [Rockefeller] that got very rich [discovering how to drill for oil]. We'd be a third-world country in terms of energy if it were up to the government and the taxpayers voting to fund [such a discovery] with their taxes. I don't feel embarrassed that the first decade or two of space tourism is just something for billionaires to have as a toy, for their fun. That's all right; we'll figure out what their [toys] are for later.
Freedom and the Future
Rutan goes on, "Our freedoms in this country are enormous compared to any other country. In what country could you, with your own money, fly your Tesla Roadster beyond Mars? Who would've thought that we'd ever see that? NASA wouldn't fund that. That couldn't be done in Russia. That was done because of freedom in America. It's all right for a guy to make tremendous profits. You know why? Look what they do with [the money]. They don't just create jobs. They create the future.
Anyway, I hope you enjoyed my straying from the straight-and-narrow of LSA, Sport Pilot kits, and ultralights for one post. Like many pilots, I am a great admirer of Rutan's numerous achievements and, being a space exploration fan, I simply couldn't pass up this story. With the next post, I promise to get back to light aviation as usual. Thanks for indulging me. ?
---