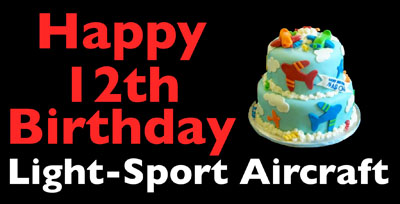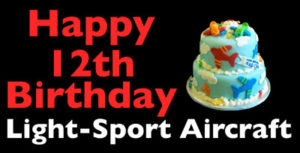 Earlier this month, Light-Sport Aircraft celebrated a birthday. The date was September 1st, when FAA made the then-new Sport Pilot/Light-Sport Aircraft rule "effective" (to employ FAA-speak). So… happy birthday, LSA.
In those dozen years — the newest aircraft segment is not even a teenager yet — quite a bit has changed. If you are a parent, you may not notice your child getting older as you see them daily. However, the distant uncle or grandparent who only gets to visit infrequently may be astounded how much the little guy or gal has grown. I suspect those close to LSA may have a similar perspective deficit, so let me make some contrasts.
The nearby images are from a talk I gave at the recently concluded Mid-West LSA Expo. I went into more detail than this article permits but I'll bet you get the points.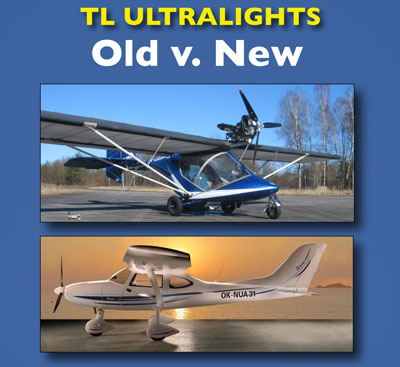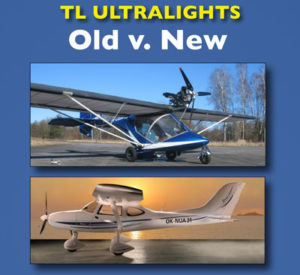 AIRFRAMES — Today, we accept that we have some marvelous, sleek, high-tech, well-equipped, well-performing models. Matter of fact, we have dozens of them, so many that you can find almost anything you want, whether fixed wing three-axis, weight shift, gyroplane, powered parachute, motorglider… just about eveything originally envisioned by rulemakers except lighter-than-air, which has yet to see a market entry.
Just looking at the fixed wing sector, you have so many choices, I often have people ask for help sorting through the many choices for an aircraft that will work for them. Because I cannot answer all the questions, I created PlaneFinder 2.0, which helps to narrow your choices thereby making a purchase decision a little easier. Try it; it's kind of fun.
What folks may not remember is the kind of aircraft we had at the outset. One case in point. I've often heard folks say (for example), "Why does the maker of the sleek Sting or Sirius airplanes call itself 'TL Ultralights'? Their airplanes don't look anything like most pilots' idea of an ultralight." That sounds correct and today, TL does make state-of-the-art airplanes but they once made something that would look familiar to anyone engaged in the ultralight sector in the 1990s.
As the field rapidly evolved and as companies saw their business coming from pilots selling Bonanzas and Cessnas, they began offering more sophisticated airplanes. Prices rose to cover the fancier equipment, but I hasten to add that we still have many affordable choices from manufacturers that use more traditional construction techniques.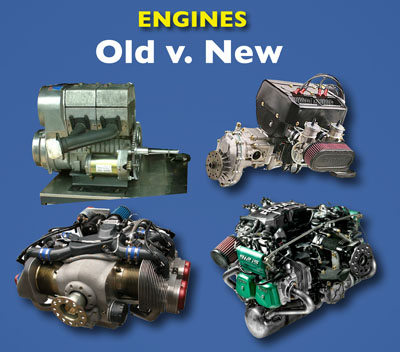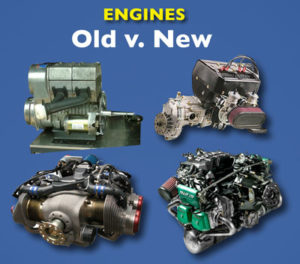 ENGINES — Today and all around the world, one brand dominates: Rotax. While the Austrian company has some very worthy competitors, they were and remain the main brand for LSA or LSA-like aircraft, holding approximately 75% of the global market.
Rotax was also dominant in the 1990s, although in those days, their two-strokes (such as 447, 503, & 582) were the main powerplants on the ultralights of those days. Rotax debuted their 912, the start of what is now called the 9-series, in 1992 and some airframe builders adopted it quickly but most continued with the two-stroke engines as they cost less, had lighter weight, and were better matched to the aircraft of those years. Today, the 582 continues while the others have been discontinued, however, the 912s are everywhere.
Continental was on the scene quite earlier thanks to their ubiquitous O-200, later reconfigured and lightened specifically for LSA (O-200D). Lycoming followed later, following with their O-233. Yet it was the Titan series of very powerful engines that has begun to make impressive inroads. As of 2015, Continental owns the Titan line previously developed by ECi.
We also have solid entries from UL Power, Viking, AeroVee, D-Motor, and others although having to prove compliance to ASTM standards keeps these only in the homebuilt community. That may change as LSA continue to grow worldwide, as we'll see.
Surprise question: Do you recognize the engine in the upper left? If so, you're probably a veteran of the light aircraft industry before anyone used the phrase "Light-Sport Aircraft."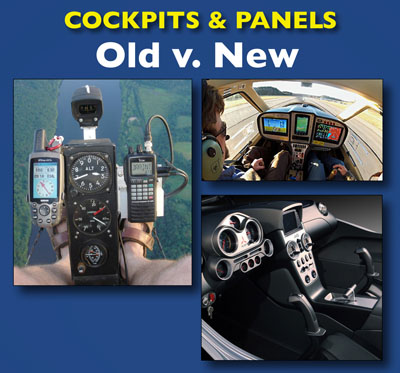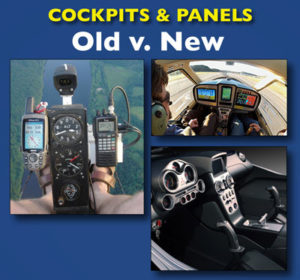 COCKPITS & PANELS — I love the leftmost image (well, OK, not the hairy legs of the pilot). That "instrument panel" was genuinely quite state-of-the art back when. The device on the extreme left illustrates how early the light aircraft community embraced GPS. In fact, the very first aviators I knew to use GPS were hang glider pilots, who adapted units made for hikers.
Today, modern cockpits more likely resemble the image on the upper right; that's the interior of a Flight Design CT, an early adopter of units like those from Dynon that revolutionized light aviation and helped show GA pilots that LSA offered something truly fresh. To see how far we've come, you can look beyond the open cockpit ultralight as shown and simply look inside any GA airplane where you almost always see a panel full of round analog "steam gauges."
In the lower right image you see a version of Icon's A5 LSA seaplane interior, purposely designed to resemble what a new occupant would see in a modern automobile. The idea is to look less daunting than an immense panel of unfamiliar instruments and time will tell if they made a right decision. Most students I've trained were indeed flustered looking at a panel of round dials much as older pilots are when trying to quickly pick up info from a modern EFIS… hence, makers glass cockpit developers offered a "six-pack"panel of digitally-represented analog gauges.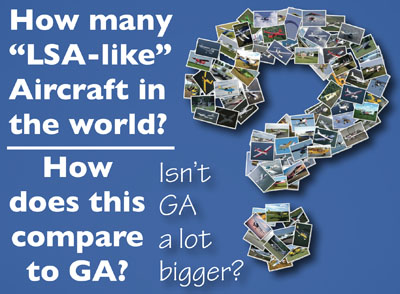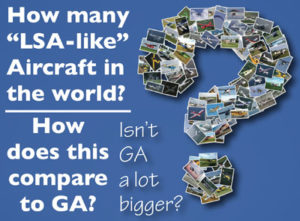 LSA COMPARED TO GA — So how has all this progress benefitted the LSA world? Actually, quite well IF you consider the whole world. In the USA, the LSA sector remains only about 2% of the total single engine piston fleet. However, around the world LSA and LSA-like aircraft may comprise around one third of all single engine piston aircraft. Such measurements are devilishly hard to quantify accurately, but I believe my estimate is fairly dependable. Factoid: In 2014, all GA single engine piston deliveries totaled 969 (according to GAMA) where LSA-like deliveries were around 3,000 aircraft and that wide advantage is sure to continue.
In this earlier article, I delved into the worldwide fleet of LSA-like aircraft so I won't repeat it here. Yet I consider the count of more than 66,000 such aircraft to be on the conservative side. The article also referenced the count of U.S-based Type Certified single engine piston aircraft. For those seeking more detail, check this article and this one plus many more LSA market articles found here.
If you don't care to read the above links, I can summarize by stating that LSA has done very well in its dozen (or so) years. Here's my closing statement from the Midwest LSA Expo talk: "Light-Sport has already forever altered aviation, offering a vision for the future of flying …and we're just getting started."