Then…
In the 1990s, a pair of Canadian aircraft dominated the light aviation market in America's neighbor to the north. The two planes are known to many Americans: Beaver and Chinook.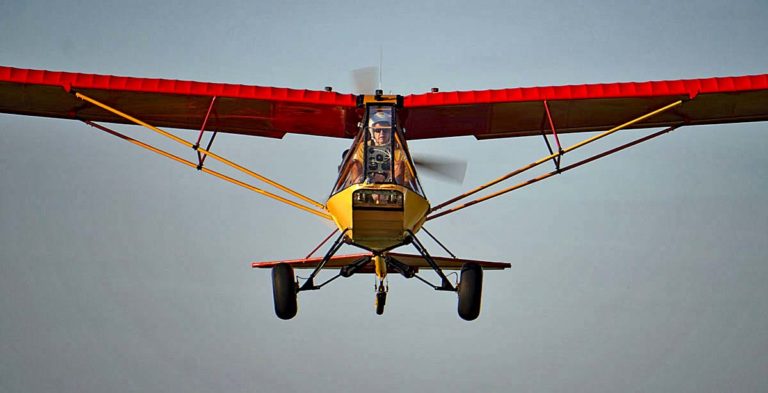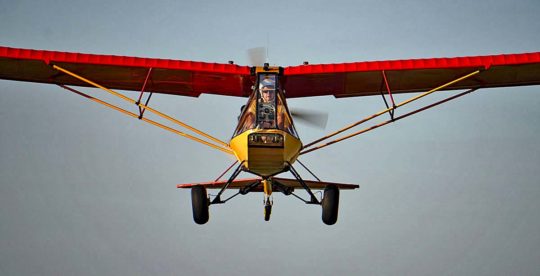 Thanks to a rescue by second owner ASAP many years ago, both continued to be manufactured in Canada's West.
Long-departed Birdman Enterprises did a fine job of originating the Chinook. When ASAP took over, Canadians and ultralight enthusiasts in many places celebrated ongoing support of this aircraft. Hundreds of Chinooks were built.
That is now rather distant history. Bringing Chinook not only into the present day but also into the USA is the Aeroplane Manufactory.
…and Now
For several years, ASAP sold the Chinook Plus 2, tagging the two-seater model with the "Plus" suffix  after ASAP's team improved and refined the aircraft following their acquisition.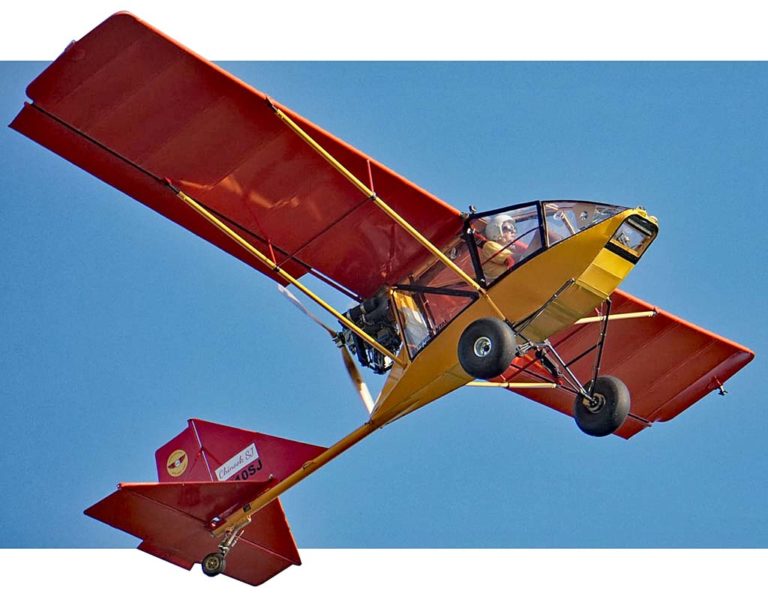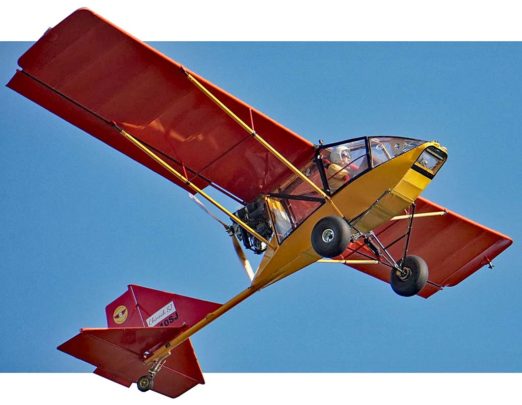 In more modern times, after purchasing the Chinook design rights and inventory in 2013 (five semi loads' worth!),  Aeroplane Manufactory brought the north-of-the-border design way down south to the Houston, Texas area.
"We at Aeroplane Manufactory, with almost 50 years of aviation experience, strongly desire to balance the price of building and flying your own aircraft with safety, reliability and affordability," said John Couch, a deeply-experienced aviator leading the Texas kit builder with his wife, Kim. "The Chinook line of aircraft has been on the market for over 35 years, with over 900 aircraft flying in more than 30 countries."
Careful to give credit where due, John noted, "Kim is more than my equal partner; she does all research, shipping, packing and handling, and purchasing." He called her "my own Olive Ann Beech, who even works in the factory making parts!"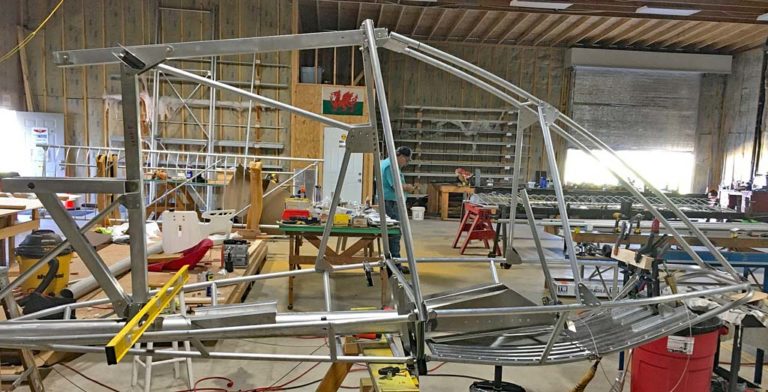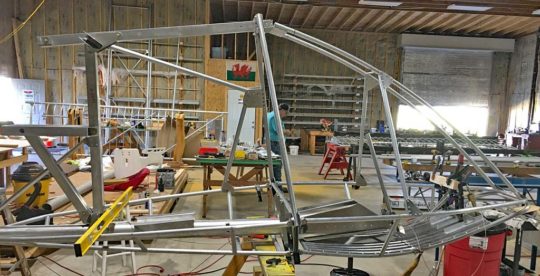 "We offer the lowest price for the highest performing aircraft in our class," John boasted. "The quality of our parts and kits and ease of construction is paramount to our business and your success as a builder/pilot. Your dream and passion for building and flying your own aircraft is a shared dream and passion of ours. We are with you throughout the building process from start to finish."
John is an airline transport rated pilot who has been a flight instructor for 41 years. He has taught flying in the U.S., UK, Australia, and the United Arab Emirates. Learning to fly gliders when he was barely a teenager, John was flying a Lear 25 at the tender age of 24. He reports having flown 140 aircraft in his long career.
More About Chinook
Some have said Chinook's wide cockpit gives it a pudgy appearance from some vantage points. Others enjoy its angular facets, a design feature rising in popularity among auto designers (think: Telsa's proposed CyberTruck).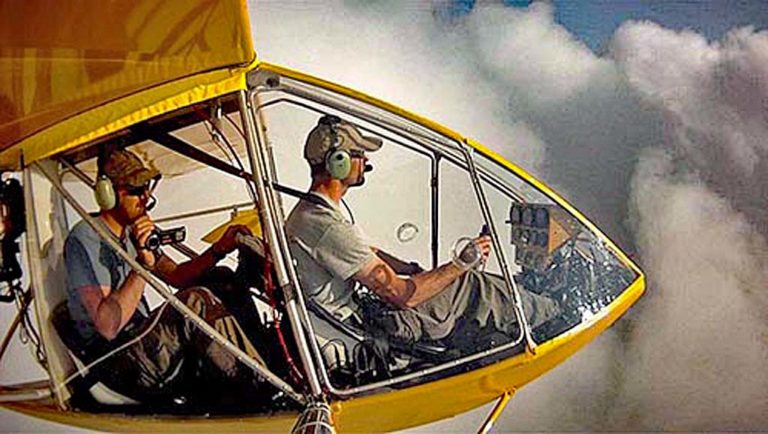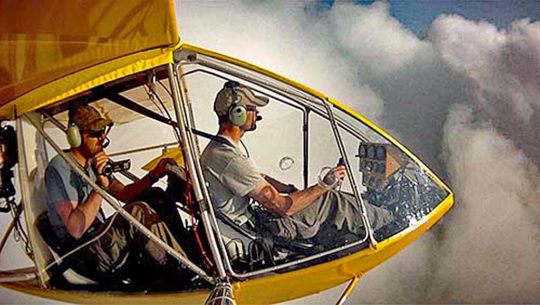 In their days, ASAP added a full Lexan enclosure for the Chinook Plus, making a virtual greenhouse surrounding the pilot and passenger with many square feet of clear plastic offering an unlimited view. In colder northern climates, that enclosure provides a reasonably comfortable environment.
Entering a Chinook means lifting yourself over a gap from the outside edge of cockpit to the seat. However, once you swing into position, you'll love the roominess. Even with a rear seat passenger's feet on rudder pedals right alongside your seat, space is plentiful. If you're a wide pilot, this machine might be your dream.
As proof, John reports he is 6 foot 7 inches tall and weighs 220 pounds. He fits with room to spare. Since I flew Chinook more than two decades back, the formerly snug aft cabin has been widened by four inches and the lower fuselage pan has been converted to metal skins.
John also engineered a change from 1.5 to 5.0 degrees of dihedral to enhance stability. He added, "It is now rock stable in the air."
The massive amount of clear surrounding you means visibility from the cockpit of Chinook is sweeping, even before you leave the ground.
Taxiing out on a breezy day, I appreciated the low stance of the Chinook on its original gear. You hardly feel like you were operating a taildragger because the deck angle is modest. Most pilots will be happy to hear you can handle the Chinook as though it were a tricycle-gear design.
My experience flying Chinook showed it has light and powerful ailerons, which makes it easy to guide through the air. In general, the plane's handling is quite pleasant despite, or perhaps because of, its somewhat unorthodox shape.
When I flew Chinook, the aircraft recorded one of the lowest idle-thrust sink rates of any two-seat ultralight I'd flown at the time.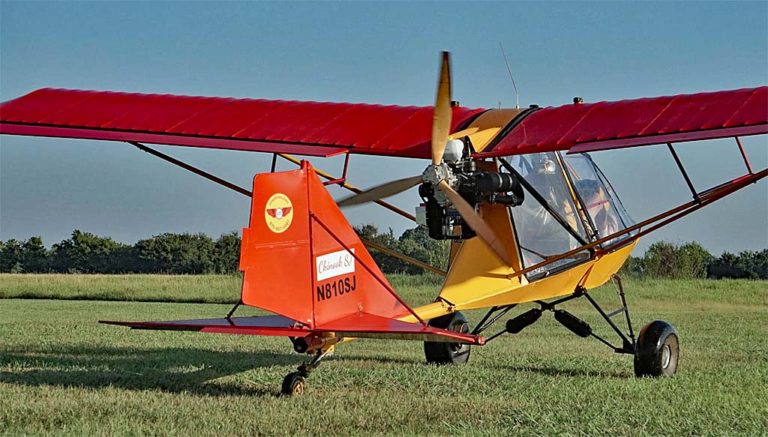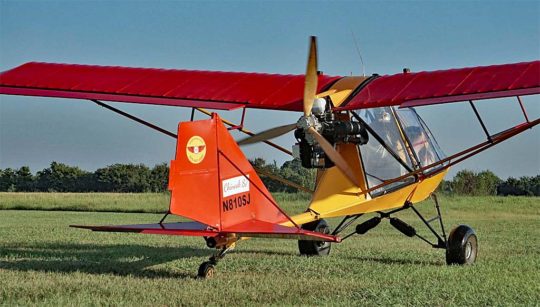 Today, John said that a "60 mph cruise" is achieved despite the draggy but highly shock absorbing DR gear (nearby image).
"Dan Reynolds is the designer of the 'DR' gear option for our Chinook line of aircraft," noted John. "Dan is a bush pilot in the Yukon, Canada and flies several modified Chinooks. He broke the world record for shortest landing in the LSA class at Valdez in 2018, and came in second place with the shortest landing at the 2020 Lone Star STOL competition in Gainesville, Texas."
Among the several changes John has created, flaperons have been broadened. With its hard-working wing (note close rib spacing), he reports Chinook performs as well as a purpose-built STOL aircraft.
"Chinook Plus 2 is typically equipped with a 65-horsepower Rotax 582 and is the gold standard in short/soft field capability, useful load, ruggedness, reliability, range and cockpit size with unlimited visibility" said John. "Fuel capacity with up to four fuel tanks is 22 gallons usable. Add options for tundra tires, skis, or floats and this aircraft can literally take you where no other aircraft can in its class."
Airframe kits run $20-23,000 for the Chinook 2 Plus or $30-35,000 for the outback gear DR model. When using the Rotax 582 you can get a standard Chinook 2 Plus airborne for "around $32,000," said John. For roughly $10,000 more you can install a 80-horsepower Rotax 912.
Here you can find Chinook Plus 2 Specifications.
One model not seen in many years is a single seat version. John promised, "A Chinook Pup Part 103 entry is currently in development. He said it "will absolutely meet 103" using a Kawasaki 340.
Five full-time employees pursue the Chinook line and three welders come into the shop a few times a year to make those parts. This team is capable of building about a dozen aircraft a year, John said.
Keep up with developments and see loads of photos of customers work to assemble their Chinooks at the company's Facebook page.
One More Thing
Chinook has been my focus so far but a word about their base of operation is in order. Welcome to Gloster Aerodrome.
"We are located less than an hour's drive west on I-10 from downtown Houston in beautiful southern Austin County's Brazos Valley. Our philosophy is to provide a safe and friendly environment for all levels of flying activities for sport aviation. Our field is based on an old English Aerodrome featuring Nissen-style hangars designed with the sport pilot in mind. It's perfect for homebuilt, aerobatic and production-built aircraft under 6,ooo pounds."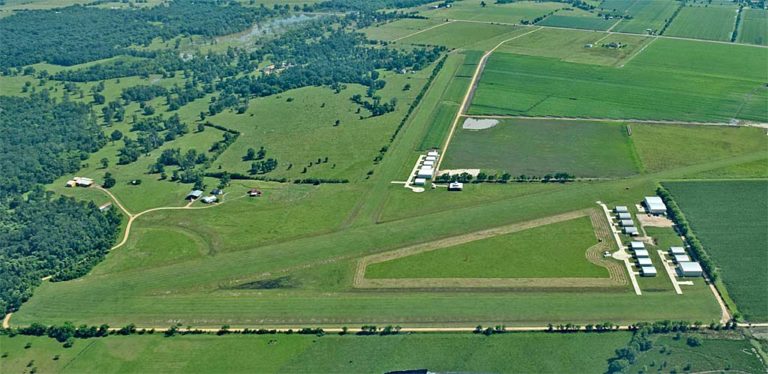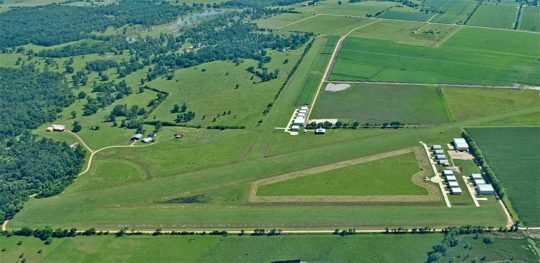 After many years of providing flight instruction, John's specialty is transitioning from tricycle gear aircraft to tailwheel, short field landings, takeoffs over obstacles and upset training. John also teaches transition courses from general aviation to Light-Sport Aircraft. He gives several flight reviews for airmen each year."
"The Gloster School of Special Flying (GSSF) is designed to teach unique skills from beginner students as well as advanced pilots."