The German aviation trade fair or show is Aero Friedrichshafen. This year the event at the very southern edge of Germany celebrated its 25th birthday. Over the years, Aero has emerged as the premiere aviation event in Europe, at least for airplanes that ordinary people can afford. Good friend and highly accomplished journalist, Marino Boric, submitted a lengthy report on the event, which we will break up into more bite-sized pieces. Here is Marino's overview. —DJ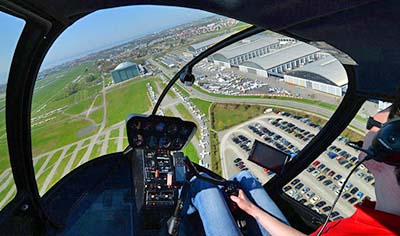 On Wednesday, April 5, the Global Show for General Aviation started for the 25th time. The 2017 edition opened with a record participation of 707 exhibitors from 39 countries, some 100 more than in 2016, presenting the best results in its history. Not only did more vendors attend this benchmark Aero, even the number of visitors numbers increased on first three days by six percent.
With Sun 'n Fun also reporting record numbers, the health of lighter aviation appears strong and vibrant.
On a closing day Aero project manager Roland Bosch was the happiest man on earth. He told me that Aero 2017 set a double record: 34,200 trade visitors (2016: 30,800 —2015: 33,900) and the highest number of exhibitors adding: "Good flight weather, a great anniversary party, satisfied exhibitors, and above all, a visitor and exhibitor record."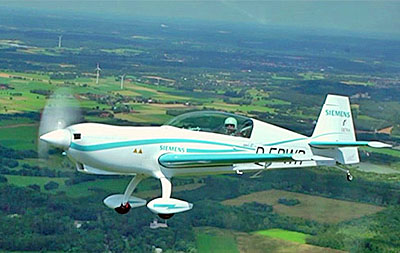 The fair-chief, CEO Klaus Wellmann said: "It is now clear that our Aero is the most important business meeting for the aviation industry in Europe boasting many premieres." As is often the case with this event, many novel aircraft were presented.
The largest general aviation exhibition in Europe offers everything that flies from gliders to business jets, but the seven massive exhibition halls (each the size of a basketball gymnasium) regularly offer a huge presence of European ultralight or microlight aircraft. These are comparable to American Light-Sport Aircraft. Fixed wings, gyroplanes, weight shift, electric power, gasoline power, diesel power, and so much more fill the halls to capacity.
On day prior the start, on Tuesday, and on a closing day, on Saturday several aircraft with electric propulsion systems flew their rounds silently in the sky over the fairgrounds (photos).
In the days ahead, we will offer lots more information about Aero and Sun 'n Fun 2017, two events that both set records and had the interesting aircraft to prove it.