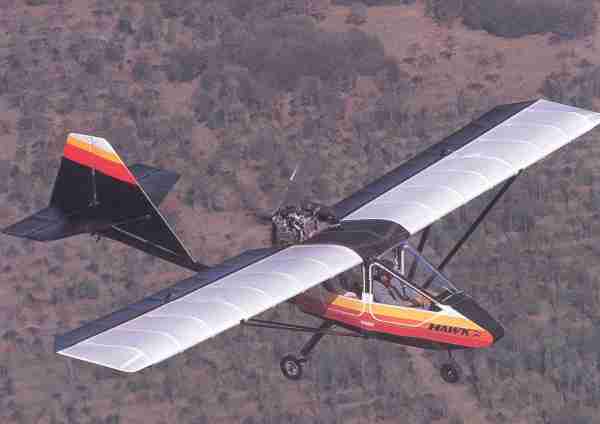 You get two things when you buy a Hawk: the airplane and Chuck. The Hawk will cost you a shade over $9,000 (single place; 447 engine). Chuck comes free with the deal. CGS boss Slusarczyk is a fascinating character and when he starts talking, a crowd often gathers.
He's also a forward-thinking designer. Eleven years ago, CGS Aviation was the first to abandon the silly FAA requirement that ultralights had to be foot launchable. The fully enclosed Hawk set the industry on its ear and never looked back.
Today's Hawk has seen many refinements but the basic idea was so good it continues to sell. That's because a Hawk does most things right, making its owners some of the most loyal I've ever met.
The cabin is spacious and refinements to the Hawk Arrow make it more comfortable and usable than before. It flies conventionally with very predictable handling, strong performance, and it takes off and lands like you had an autopilot engaged.
Hawks are available in a wide range, from a 277-powered, 235-pound legal ultralight to a deluxe 582-powered trainer. The deluxe version – even with electric start – is under $14,000, these days a reasonable price. The Hawk Arrow is a 100-150 hour build job, partly achieved by using sailcloth wings, tail, and fuselage (which are much faster than dope and fabric).).
Full Review in Jul. '93 UF!