You want to go fast? You want to look great while going fast? If you answered "yes," then you should have a closer look at this gorgeous speed machine from JMB Aircraft, sold in the USA under the Alion Aviation banner. With more than 400 flying worldwide, VL3 is one of aviation's success stories.
In the early days of Light-Sport Aircraft, a group called Gobosh brought an aircraft then called AT-3 to the USA. They rebadged it as 700E and sold it as a "luxury sport aircraft." That was more than a dozen years ago and Gobosh entered the SLSA List as number 55. That model used all metal construction.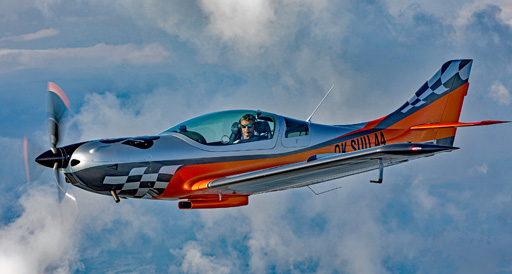 Later Gobosh brought another aircraft they called the 800XP, from Aveko in the Czech Republic. This model was was the predecessor to today's VL3. While the 800XP was a handsome model, it featured fixed gear and a fixed prop in order to meet American regulations for LSA. Gobosh's 800XP — in reality, an earlier version of what we now call the VL3 — was built using all composite construction. 
However, in Europe, where authorities do not limit the speed of an aircraft as FAA does in the United States, producer JMB Aircraft has worked hard to take that model Americans knew (as the 800XP, a name used only in the USA) to refine it much further. Switching to the designation VL3, Belgian-based owner JMB sought to take all steps to make this one of the highest performing two seat light aircraft on the Continent.
Now, Alion Aviation is importing the highly refined VL3 with its retractable gear, in-flight adjustable prop, and very speedy ways. Certainly, VL3 has captured the attention of the go-fast crowd.
Some potential buyers may prefer a LSA-compliant model and JMB is ready. Further, such SLSA models with fixed gear can be converted later to retractable. That's some great versatility that preserves value for the customer.
Located on the West Coast, Alion engaged dealers in the Midwest and in the East to help promote and service the aircraft. One of these is a father and son team, Dirk and Kyle Schluter, located in Ohio. They will provide sales and service to many eastern states from Maine to Florida. Another dealer group is based in Wichita, Kansas serving the central states while Alion Aviation importer and CEO Adam Coubal is based in California and serves the West Coast.
Gets Going… Fast!
The VL3 was already fast …and then Rotax introduced their 141-horsepower 915iS. Engineers at JMB eagerly accepted the challenge of adding the potent new powerplant to their sleek airframe and the results are most impressive.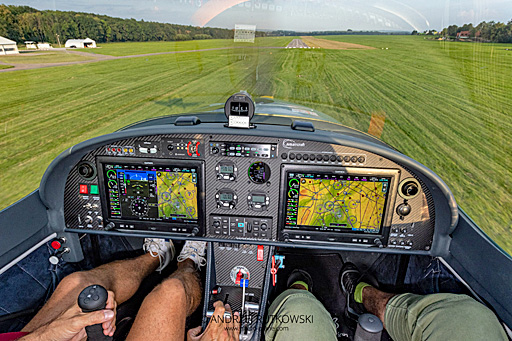 JMB Aircraft makes a significant claim of great performance: top speed: 370 kilometers per hour (200 knots!) true air speed at 18,000 feet. This competes well with a Cirrus selling for more than twice as much money (although VL3 lacks the back seats of a SR-series aircraft). The more common and affordable 914 Rotax engine yields 165 knots true airspeed, depending on altitude and other conditions.
The company also states climb rate at 2,000 feet per minute, a 2,000-kilometer (1,250 statute mile) range and a fairly modest 600-foot takeoff roll. Those are certainly very strong bragging rights, and on flights in summer 2021, these boasts were proven accurate.
No question about it — VL3 is one of those aircraft that will catch your attention. Good luck catching one in the sky.