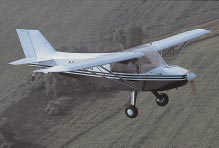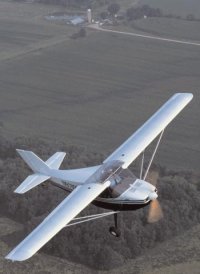 No Need to Delay Your Fun!
As finalization of the sport pilot and light-sport aircraft (SP/LSA) rule changes draws ever closer, attention is being focused on the fully built, speedier aircraft that will be added to the list of flying machines American pilots can buy. But, there's a lot of kit-built aircraft available that would-be sport pilots can start building and flying right now.
Many of the ready-to-fly aircraft candidates will likely come from Europe, especially from eastern European countries where experienced labor is plentiful and inexpensive. Nonetheless it is unfair to train all our attention on foreign-designed light-sport aircraft (LSA). Doing so ignores the success stories that exist all across America.
Many United States kit producers are evaluating how to hire and train American laborers to build ready-to-fly aircraft. Such an endeavor is much more complicated than kit building, requiring a larger staff of higher-paid personnel. Some may choose to establish satellite centers where final assembly of aircraft can be made, thus eliminating folks from having to fly or truck newly completed aircraft across the country. Of course, liability concerns enter the picture, too.
Numerous desirable kit aircraft have been available since long before SP/LSA rule changes were proposed, and they continue to be available. Most will continue to be available after passage of the new rule. Some manufacturers may seek to qualify their kit aircraft under the new FAA-mandated, industry-created consensus standard certification program; others may not. For those, the experimental amateur-built category remains available.
Many pilots are taking a wait-and-see attitude. Their uncertainty is understandable. With a new rule coming, how can you make your best decision about purchasing a new airplane?
But, do you genuinely need to wait until the dust settles? The short answer is no; you can buy now! Kits built as experimental amateur- built aircraft can be flown by sport pilots, if the aircraft's design parameters meet the definition of an LSA. You'll be able to operate and maintain it according to experimental amateur-built rules using sport pilot privileges.
Aircraft built or flown as two-seat ultralight trainers will be able to transition to the new experimental LSA certification category. The only folks who have to wait until the rule and the consensus standards are final are those looking to buy new ready-to-fly aircraft.
The bottom line is you can buy, build, and start flying now! Don't delay your fun.
Published in Experimenter Magazine