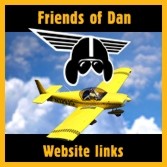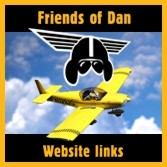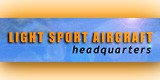 Light Sport Aircraft Headquarters is full of useful links with a focus on Light-Sport Aircraft plus FAA rules and more.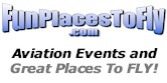 Are you all ready to fly your airplane but out of new ideas about somewhere to fly? This fun website can help plus Fun Places to Fly offers other resources. Places and events are organized by state and if that's not enough a forum may help uncover new destinations.

LSA Business Folks — Want to get your news posted where all media can access it for free (and in one spot)? Sign up to use Tim Kern's 121five.com aviation news website. It contains news from the world of aviation. And the good news about your news… it appears just the way you wrote it, not edited by someone else.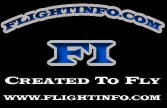 Get in touch with fellow pilots and discuss a wide variety of topics related to general aviation or recreational airplanes including travel planning. Think of Flight Info as a kind of 'Facebook for Pilots.' For the modest fee of $10 for life you can create a circle of flying friends that you can contact right from your browser.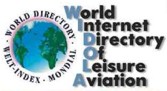 You can find most aircraft of interest right here on ByDanJohnson.com by using the Search Bar at the top of the site. But my German friend, Willi Tacke, has assembled one of the world's top aircraft databases with special emphasis on European aircraft. Willi is co-publisher of the World Directory of Leisure Aviation, a beautiful all-color printed directory that includes a large number of light recreational aircraft.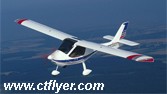 The Flight Design CTsw Forum is a place for owners of the best-selling Light-Sport Aircraft to meet online and discuss their airplane and techniques for maintaining it and flying it well. This moderated forum site is supported by the factory and U.S. importer of the CT.

In the first decade of Special Light-Sport Aircraft in the USA, the major exporter to America is the Czech Republic with about a third of the many aircraft accepted as Special LSA. Check out their Website, in English language, for more info.

If you want a forum for Sport Pilot and Light-Sport Aircraft, you need look no further than SportPilotTalk.com. This comprehensive and professionally designed website will let you sound off on a variety of topics. You can also find many links to other valuable resources.